Check Out the 6 Craziest Homes of 2016
Who's ready to move in?
McBride Charles Ryan
Whether perched precariously atop a mountain, bobbing along in the ocean or somewhere in between, houses come in all shapes and sizes. Nowhere is that more apparent than in this list of some of our wildest concept houses of the year.

Though they may defy logic, gravity and most folks' bank accounts, each offers a truly unique setting for just the right someone to lay their hat. 
In the meantime, they're all fun to look at, so check 'em out:

1. Klein Bottle House (Australia)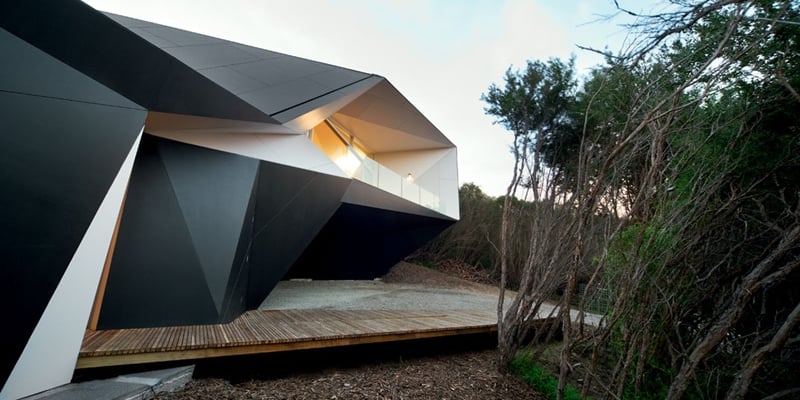 Named after a curvy, three-dimensional math paradox, this geometrically charismatic dwelling offers amazing vistas, indoors thanks to the individuality of each multifaceted room and outdoors with the trees that line the sandy hill it all rests on.

2. Alpine Winter Cabin on Kanin Mountain (Slovenia)
Given that it takes a helicopter—or helluva climb—to reach this mountaintop retreat overlooking Triglav National Park, Soca Valley and the Adriatic sea, only the world's heartiest of visitors need apply to occupy it. But if you're looking to get away from it all, it doesn't get much more away than this.
3. Autonomous Tent (wherever you build it)
Lying somewhere between "tent" and "cabin," this six-figure semi-permanent structure lies wherever you put it. But even though it doesn't use a foundation, it can still integrate electricity, gas, water and sewer systems. And it'll keep you safe against the harshest of elements.
4. Unidentified Floating Object (wherever you drop it)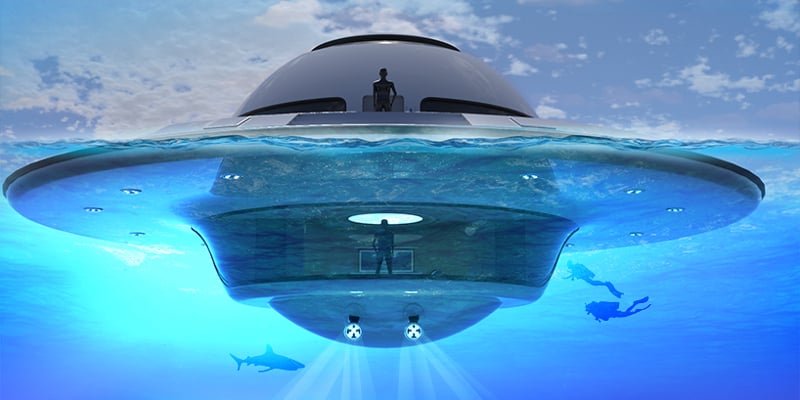 Speaking of autonomous living, these space-aged floating homes may be ready for oceanic launch as soon as 2018. So pretty soon you'll be able to bob along, eat, sleep, soak up the rays and check out underwater sea life to your heart's content.

5. Les Palais Bulles (Cote D'Azur)
Topping the list of Bloomberg's most expensive houses on the market in 2016, this vaguely Star Wars-like compound overlooking the Bay of Cannes features 10 bedroom suites and a 500-seat auditorium spread amongst its massive 13,000 square feet.

6. "Sting Ray" House (The Aegean Sea)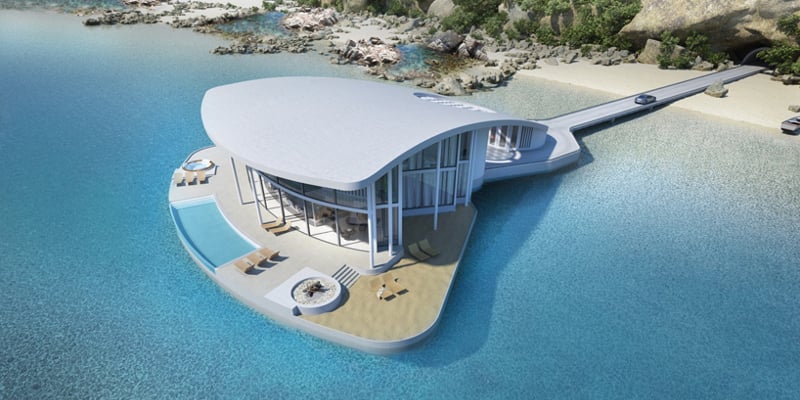 Slated for completion at the end of next year, this swanky sea pad has it all: the private driveway; sky-lit carport; hot tub, pool and fire pit. Plus a classy, curvy, opulent style that—befitting its name—looks stunning inside and out.