New Study Reveals Dating Apps With The Most Women Users
Prepare to start swiping, gents.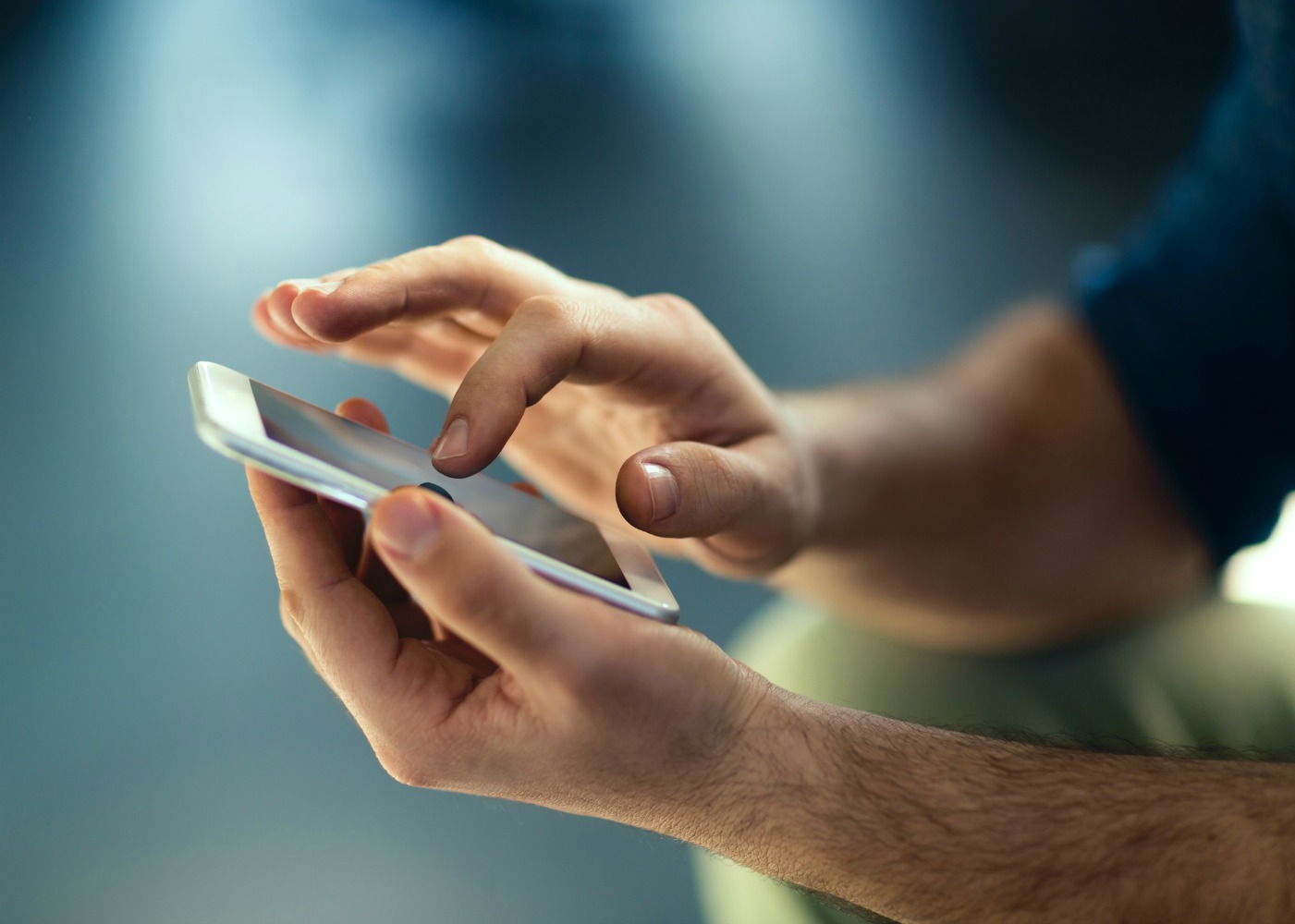 It's 2016 – the year in which everyone and their mother uses a dating app.
But there are a lot of different dating apps, including but not limited to: Tinder, Bumble, Hinge, Farmers Only, Gluten-Free Singles, Equestrian Cupid (hey, maybe "Horse Girl" from middle school got hot?)…but which one should you use to find the right person for you?
A new survey by Survey Monkey gave us some useful stats, like which apps have the most women, so you'll know exactly which app to download in order to land some dates.
As you might have guessed, the mighty Tinder turned out to be the most popular dating app, but only in terms of total users. So first of all, you have serious competition, with 56.7 percent of the users being male. 
Plus, you don't know if that cutie you swiped right on is your future wife, a one-night stand who cries when she's drunk, or someone you'll message twice and never hear from again.
Moving on, if you like 'em young, you might want to check out Bumble, since it was revealed to have the highest percentage of users between the ages of 18 and 29. However, 53.8 percent of the users are dudes, so there are slightly less women to go around.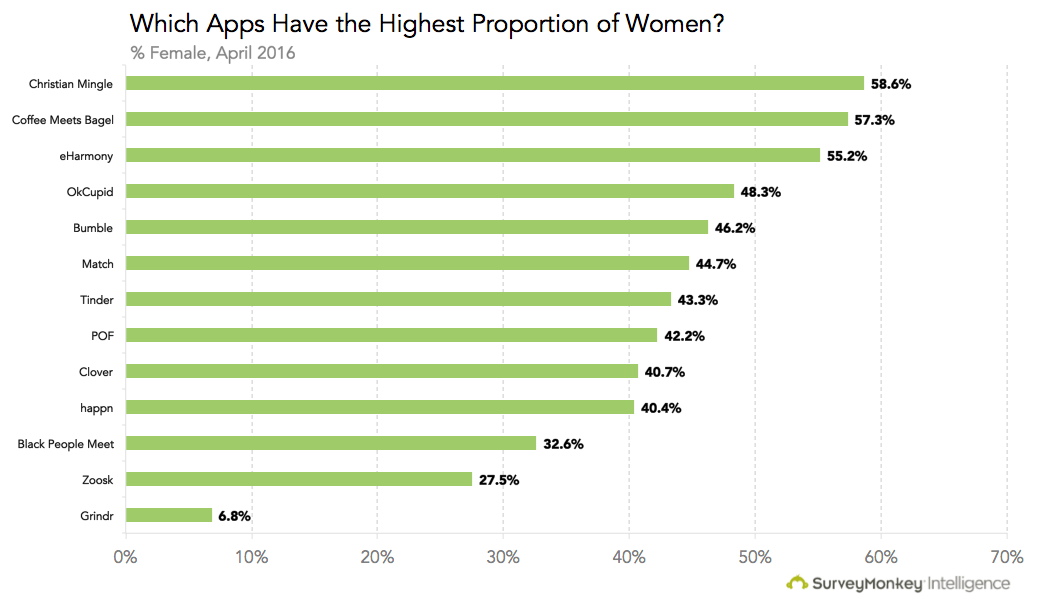 Now for the most important part. Pay attention. Apparently, Christian Mingle, Coffee Meets Bagel, and eHarmony are the dating apps that have the most female users and the least male users, making them a smart choice for guys looking to land a date.
But even though Christian Mingle boasts the lowest number male users, the survey suggests that Coffee Meets Bagel might be the first place straight men should check out, since it only has 42.7 percent male users, and not everyone wants to talk about the Bible on a first date.
However, due to the one-match-per-day nature of Coffee Meets Bagel, users don't check in too often, so you might want to take initiative and ask her out ASAP.