Remember David Bowie With This Stylish New Photo Book
The aptly-titled 'Bowie' will class up your coffee table.
By now we've all seen and heard countless David Bowie tributes, mostly pretty slapdash stuff, and we're ready for something that truly honors his historic legacy. So the timing of Steve Schapiro's new book Bowie (powerHouse books, $35) is perfect. In 1974 Schapiro received a rare invitation from Bowie's manager for a private photo session with the rock legend in Los Angeles. 
The pair hit it off and the lensman went on to take some of the most iconic Bowie snapshots, including cover art for the albums Station to Station and Low. Most of the pics in the book have never been published before. Schapiro calls the late star "Incredibly intelligent, calm, and filled with ideas." 
Here are some of the best images from the book:
"David out of character. One of my favorite photos of David. I particularly like his hands in this shot. Los Angeles 1975."
"David seated drawing circles on the background paper and then the Kabbalah Tree of Life diagram on the floor. Los Angeles, 1974."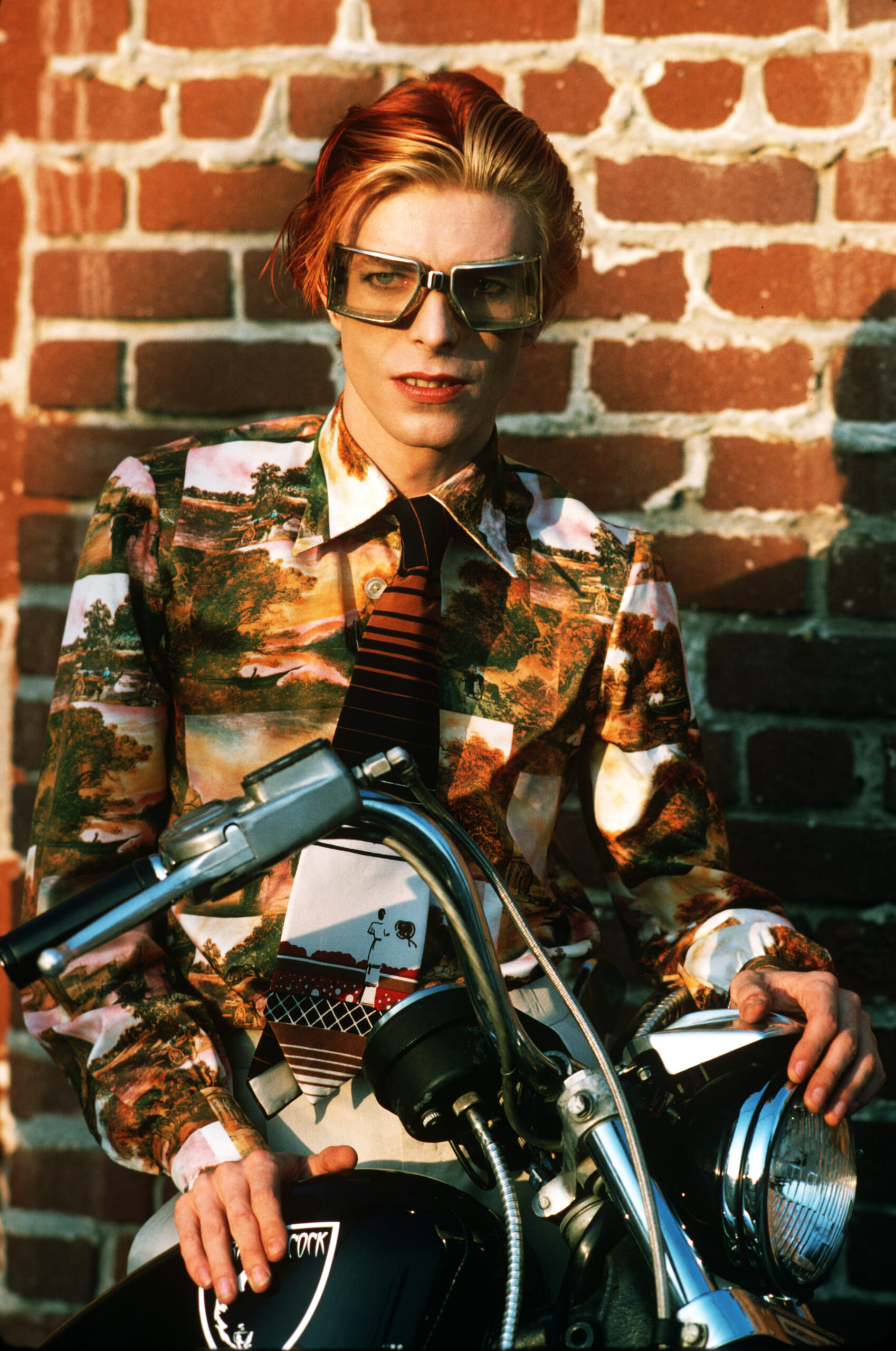 "David with goggles and bike. Los Angeles, 1974."
"From a photo shoot for People magazine. We took portraits against a putrid green background which we both felt was the worst possible color to use as a background for a magazine cover. Los Angeles, 1974."
Los Angeles, 1975. More hands.