Fake Celebrity Face-Swap Porn Called 'Deepfakes' Are Now Banned on Pornhub, Twitter, and Reddit
"This is very dangerous for a celebrity."
(Photo: Getty)
Save for a few specific instances, any of the celebrity porn videos you might come across online are completely fake, and are the terrifying high-tech frankenporn creations of artificial intelligence.
These fake pornos, called "deepfakes" ("deep learning" + "fake"), are the latest AI exploit, and are generated by machine learning algorithms to superimpose the face of a celebrity onto the body of a porn star to create ultra-realistic X-rated videos of stars like Daisy Ridley, Gal Gadot, and Emma Watson, that the celebs in question definitely did not consent to.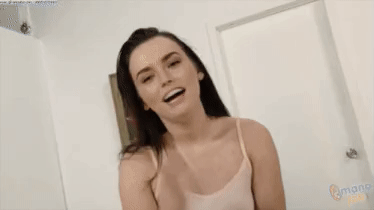 And recently, there's been a massive increase in deepfakes, and one Reddit user called "deepfakeapp" even created a desktop tool called FakeApp where anyone can make "photorealistic faceswap videos with deep learning." 
"This is very dangerous for a celebrity because the technology is so good that nearly all viewers will assume that the video they are looking at is real and attribute whatever emotion they feel to that celebrity," movie producer Lou Dennig told Fox News.
And clearly, slapping the face of a celebrity or public figure onto a porn star without their permission is a huge violation of their identity, which is why Pornhub just announced that deepfakes are nonconsensual and in the same category as revenge porn, and will be banned from the site.
In an email to Motherboard, a spokesperson for Pornhub said:
"We do not tolerate any nonconsensual content on the site and we remove all said content as soon as we are made aware of it. Nonconsensual content directly violates our TOS [terms of service] and consists of content such as revenge porn, deepfakes or anything published without a person's consent or permission." 
And shortly after Pornhub banned deepfakes, Twitter also announced that they'd be banning nonconsensual AI generated porn. A spokesperson told Motherboard:
"We will suspend any account we identify as the original poster of intimate media that has been produced or distributed without the subject's consent. We will also suspend any account dedicated to posting this type of content."
Other sites to ban the practice include gaming site Discord, GIF creation site Gfycat, and Reddit, which shut down a deepfake subreddit and issued the warning: "This subreddit was banned due to a violation of our content policy, specifically our policy against involuntary pornography."
The website also added that it "prohibits the dissemination of images or video depicting any person in a state of nudity or engaged in any act of sexual conduct apparently created or posted without their permission, including depictions that have been faked."
H/T: Motherboard