We Went Inside the World's Hottest Clothing-Optional Sex Resort, And It Was Like Being in a Real-Life Porno
"Within seconds of stepping outside, I saw a couple having sex on a bed by the pool."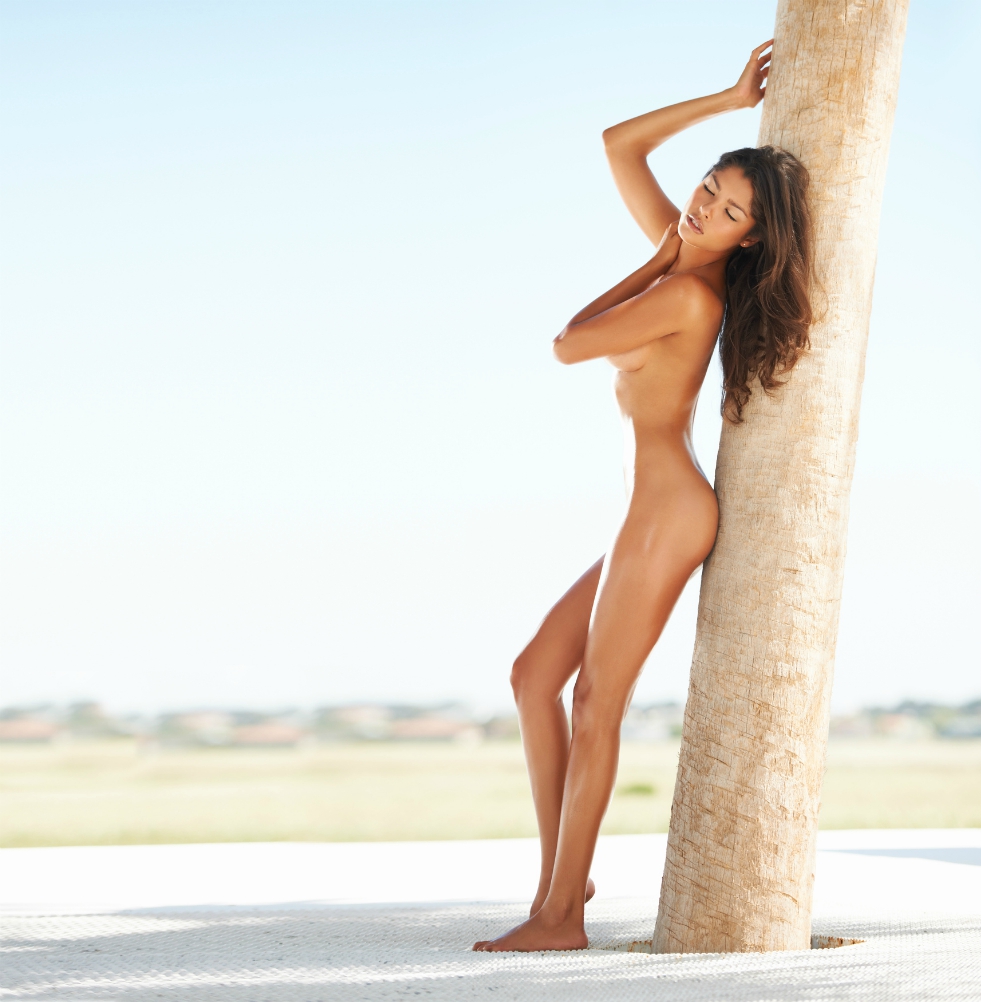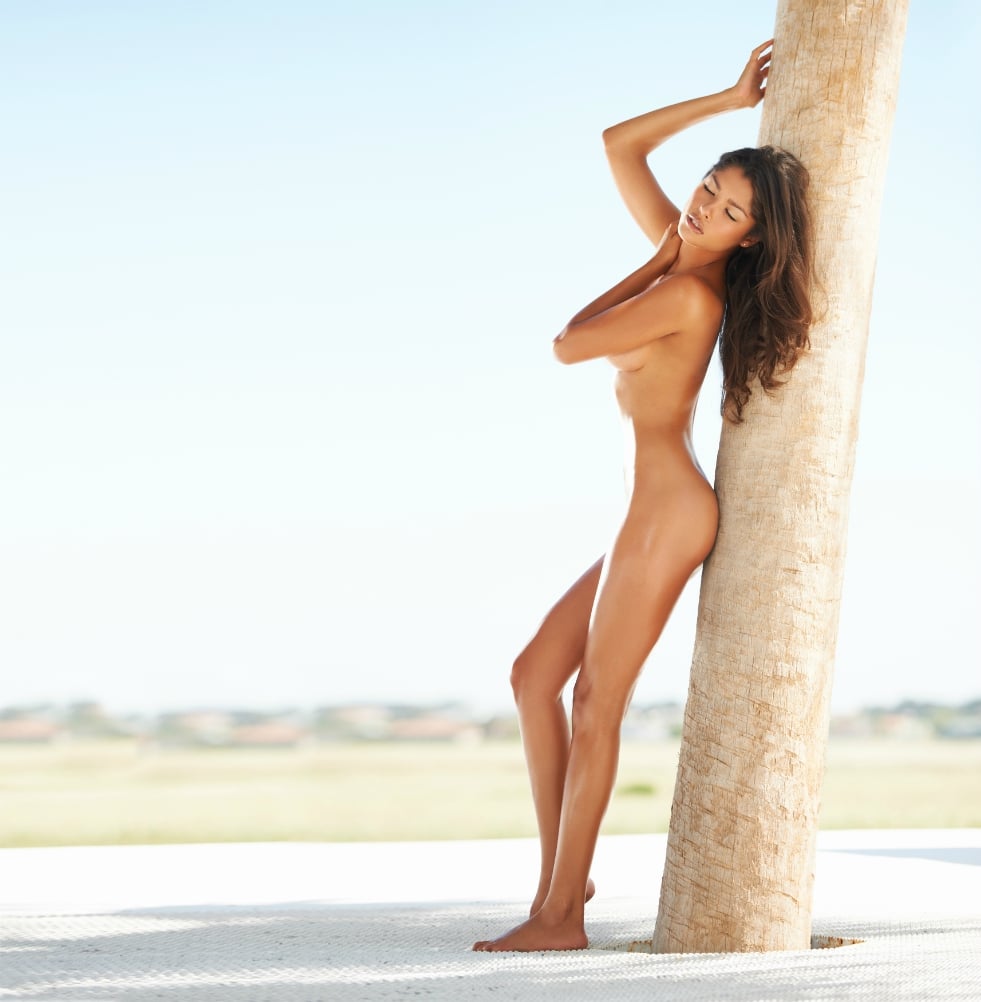 A while ago, we told you about a spectacular sex cruise, from Original Group, that's going to set sail in Venice this September, and again in Barcelona next year. Sounds incredible, right? A nautical orgy! What could be better?
But did you know that the same company also has two insane luxury resorts of the same caliber in Mexico? YUP. Clothing optional, sex-fueled, all-inclusive resorts with all the sun, sand, sex, and booze you could ever hope for. And I had the pleasure of going to both of them.
A few weeks ago, I took a little trip down to Cancun to see what these resorts were all about. Would it be a massive orgy where everyone is constantly naked, horny, and giving it to each other? Or would it be a little more subtle?
Honestly, I had no idea. I had no expectations because I literally did not know what it would be like. I'd be fine with either scenario, or anything in between, for that matter. But considering both hotels are five-star establishments, I was sure that the resort itself would be very nice.
But I must admit, I'm no nudist. Sure, I go braless every now and then, but I'm more of a "your body is a temple" type of person and a firm believer in modesty…which is exactly why my week at Desire was one of the most memorable of my life.
When I stepped out of the taxi in front of Desire Riviera Maya, a staff member immediately grabbed my hand and helped me out of the car. "Welcome, señora. Let me take your bags."
Señora? Fuck yes, my man. No one had ever called me señora before. I was feeling it. I don't know why, but I loved it.
While I was checking in, I was offered a crisp glass of champagne, and despite it being 10 in the morning, I chugged that bubbly. Hellooo vacation. I was also offered a cold eucalyptus scented hand towel to freshen up with, and I must say, that was a delightful touch. It was amazing. So cold. So fresh.
As I was being led to my room, the bellboy was making light conversation and asking what I studied in college, what it's like to live in New York, etc., and in the middle of our conversation, it happened: I saw my first nude person.
A middle-aged man, butt-naked save for a twill bucket hat, flip flops, and a towel draped over his shoulder, was casually walking towards the pool, his flaccid junk flopping around with each step.
"Mornin', miss!" he said, tipping his hat toward me, and then the bellboy. "Sir."
All thoughts fled my mind. My eyes glazed over. "Oh, my God." The swinging penis pendulum was hypnotic.
Now, I've seen a dick or two in my life, but none in this context. It was stupefying for some reason, and I didn't know if I should love it or hate it. 
The bellboy noticed that I was stunned and unable to function. "Ahh, you will get used to it. Our guests are very friendly! You will make friends by the end of the night." Well, shit. I didn't know how to respond to that, so I just smiled awkwardly, but I guess was ready to make some naked friends.
Once in my room, I wasn't ready to bare it all just yet, so I slipped into a bikini, put on my handy dandy sun hat, said a little prayer, as I prepared my young, virgin eyes for everything I was about to see in the next few days, and headed out.
" tml-render-layout="inline
My room was directly adjacent to the pool, and literally within a few seconds of stepping outside, I saw a young couple having sex on a bed by the pool, blissfully oblivious to everyone around them. And likewise, nobody in the crowded pool area as much as looked in their direction. It was all so casual. I was captivated.
Since there seemed to be a lot of action by the pool, I decided to hang out there for the day. Plus, there was going to be a foam party, and I needed to see that. "It's like an adult spring break! There's a DJ, big beach balls, everyone is dancing in the foam…it's a lot of fun," the guest service manager, Fabiola, had told me.
Not even five minutes after settling down on one of the luxurious poolside beds with a cocktail in my hand, a nude woman with a serious boob job and rhinestones around her nipples, probably nearing 60, randomly approached me.
"You're the only person here who's wearing both pieces of her swimsuit!" she said in the most animated voice I've ever heard, taking a sip of her drink. "It took my husband two days to get naked. Only took me two minutes. Ha! First time here?" She waved for her husband to come over before I could answer, and a naked man who looked like a 60-year old Guy Fieri waddled over, smiling. "Hi there!"
The bellboy was right. The guests were ridiculously friendly.
"I'm Angie. This is my husband, Ben." Ben raised his glass, and Angie leaned over to shake my hand, her rock-hard foobies swinging toward my face.
After a brief "get to know you" session, I found out that Ben and Angie are both doctors from Canada, and are on their fourth trip to Desire.
"Let me tell you, sweetie. We've been on countless vacations, and nothing even compares to the fun we have here," Angie told me, sitting her naked ass at the foot of my bed. "Nobody cares what you look like or what you're doing. Everyone's just here to have a good time. You can't find a nicer group of people no matter how hard you try." Ben nodded in agreement, then polished off the rest of his drink.
Turns out the greater majority of guests are repeat customers, and keep coming back to Desire's two resorts simply because they love it so much. And honestly, I was starting to see why. I'd only been there for two hours, and I was beyond impressed already. Everyone looked so happy, the staff was exceptionally kind and helpful, the drinks were stiff (fuck yes), and the amenities were spectacular. And even though the hotel was completely booked, it didn't feel crowded at all. It was lively, yet calm at the same time.
A little later, the music abruptly switched from Katy Perry to deep house, and foam started pouring out of a giant hose near the pool. The entertainment team started chucking massive beach balls into the pool, and everyone went wild. Seriously. Oh, my God. I have never seen a group of middle-aged people this excited before.
A woman started twerking in front of the foam hose, people were throwing around the beach balls, a dude was finger-blasting his wife in the pool so hard she was lifting up out of the water, another dude was piling the foam on his wife's head and laughing hysterically…it was a good time.
The rest of the day flew by in a blur of sun, sand, and nudity, and after taking a post-dinner power nap, I was ready to see what the nightlife had to offer.
The theme of the night was "Cuban Night," and there was a live band playing Cuban music, and in addition to the bar, there was a table set up with a mojito station, and next to it, a table where two men were rolling cigars. Everyone I remember seeing during the day was there, some dressed in lingerie, others in normal clothes.
"Why, hello again!" someone shouted next to my ear. It was Angie, with her Guy Fieri lookalike husband right next to her. "We're going up to the disco, come with us!"
Why not, I figured. They'd been here a couple times before, so they clearly know where the action is. I followed the happy couple into the reception building, through a gold chain curtain, and up some stairs. "Let's take shots!" Angie said, pushing the door open to the disco.
I was so happy I followed Angie and her husband, because that disco was liiiit. At least 30 people were on the dance floor bopping around and grinding on one another, even more were scattered around the room having drinks and making out, the bartenders were pouring drinks and shots so fast, and everyone was clearly having an amazing time. Aaand everyone was obviously wasted. 
As Angie was getting us drinks, a very elderly man (think early 80s) dressed in the whitest linen shirt I've ever seen grabbed my hands and pulled me onto the dance floor. The DJ was blasting "Boogie Wonderland," and I'm assuming it brought back happy memories of this dude's youth, because he looked fucking ecstatic to be twirling around with a 20-something.
" tml-render-layout="inline
Directly next to me, a petite Asian woman in a teeny tiny dress and no panties was getting fingered by a massive man who looked like he could be a quarterback in the NFL. The dynamic there was fascinating.
When Angie came back with some drinks, the old man took a hint and kissed my hand, and returned to his equally old wife. So cute. Get it, grandpa.
"You know there's a playroom just over there, right? Couples go in there to have sex. It's like an orgy! You need to check it out," Angie told me as I took a generous shot of tequila. "Go on! It's right around the corner behind the bar."
I rounded the corner and opened the door. It was completely quiet and very dimly lit with red lights. I wasn't sure what I was looking at since it was so dark, but as my eyes adjusted, I saw everything. At least five couples were in there, just going at it. 
One woman was getting railed from behind. A dude was going down on his wife. Another couple was going the slow and sensual route and grinding at a glacial pace.
The sight of it all burned my retinas. I wasn't prepared to see that. A faint whimper escaped my throat as I spun on my heels and got the fuck out of there. I just wanted to wash my eyes with holy water and unsee everything I had just witnessed in that playroom.
" tml-render-layout="inline
The only way out of the building was through the disco, and as I was passing through, I caught a glimpse of Angie sandwiched between the NFL dude and the tiny Asian lady, grinding away. She dropped it low and licked the Asian woman's asscheek on her way up.
Bruh. Time for me to go to bed. I had enough for one day.
Since I passed out fairly early the night before, I woke up bright and early at 8:30, ready for another day of debauchery at this naughty adult paradise.
I hopped out of bed, opened the curtains, and lo and behold, there was a naked man stretching by my balcony, legs spread and bent over, allowing me to see all the way up to his prostate. Interesting thing to see first thing in the morning.
A little later during breakfast, as I was eating some dragon fruit (how exotic), a waiter brought over a big box of tea for me to choose from. "Buenos dias, señora. How are you this morning?"
"It's not even 10 a.m. and I saw ass. I saw up a man's ass."
"Me too, señora. It happens here," he said with a smile as he poured hot water into the mug in front of me. "May I offer you some tequila? Champagne?" 
Honest to God. I couldn't deal with how nonchalant the staff was. Also, why did they keep pushing alcohol on me?? I wasn't mad about it, though. "Champagne, please."
After breakfast, I went back to my room to change into a bikini, and this time, I headed to the beach to check out the white sand and crystal clear waters of Cancun.
The "beach concierge" (so fancy) prepared a beachside bed for me, brought me some sparkling water, and left me to it. It was so peaceful at the beach — there was a deliciously warm breeze and the water was the perfect shade of aquamarine. That moment was absolutely sublime, and I though to myself, nothing could shit on a purity like this.
I peered out towards the water and spotted a man just standing there in the shallow waters, his head thrown back. I thought he was sunbathing or something and taking in how beautiful the beach is…and then I noticed his wife was on her knees in the water, giving him a wet, salty, blowjob. She was straight up deepthroating him.
You know, most of us are desensitized to porn, but it's a lot different when you see it live. I don't think it's possible to get used to seeing something like that.
And that wasn't the only time I saw couples getting 'intimate' in the water — a short while after the blowjob show, I witnessed what I believe was a sugar baby bouncing up and down on her sugar daddy's dick, and I saw another couple doing the same thing 2 yards away from them. 
Dear Lord in heaven, I needed another drink to process all of this. I walked over to the beach bar and ordered a piña colada, and while I was waiting for my cocktail, I met a young woman with massive fake tits, and her older, very artificially tan, exceptionally smiley husband who had skin that reminded me of beef jerky. 
Both of them were naked, but were were absolutely dripping in diamonds. I mean, I have never seen that much ice on two people before. I was actually concerned that they'd lose their bling in the water and have a Kim Kardashian-losing-her-earing-in-Bora Bora style meltdown.
"Cheers," the man said in a thick Aussie accent, raising his glass to the bartender, then his wife, then to me. He took a giant swig and turned towards me. "Haven't shed your clothes yet? What ya hidin' under there?" 
I told him I was working on it. I'd strip down eventually. 
He gestured to the bartender who was making my drink. "Pour some more rum in hers, would ya? She needs to warm up before goin' in the water, ha haaaaa," he said with a wink. The bartender looked at me, I gave him a nod of approval, and he poured, like, 4 shots worth of rum into the blender. I had a feeling that cocktail was going to get me pissed enough to at least take my top off.
And I was right. 45 minutes and two stiff cocktails later, I was kinda fucked up, my bikini was on a nearby chaise lounge, and I was in the water, naked.
Wow. All it took for me to take my clothes off was a man with a sexy accent and half a bottle of Bacardi. Who woulda thunk it? Actually, I'm sure many college girls studying abroad experience a similar scenario on a night out.
As I was sitting on my beachside bed halfway through my second drink, the Aussie dude passed by me on his way to the bar for a refill. "Whenever you're ready, miss," he said with a laugh.
For fuck's sake. I was ready NOW. I got up, untied my top as I walked through the valley of sunbathing penises, tossed it onto a chaise lounge, and made my way into the water.
But wait…if I was going to do this, I needed to do it right. Partial nudity? Fuck that. There was no room for subtle cheekiness at this resort. I shimmied out of my bottoms, flung them next to my top, and stood in the shallow water, ass-naked, like a goddamn Venus statue.
I'd finally done it. I was naked. 
Interestingly, being nude in public didn't feel weird or uncomfortable at all. I suspect the copious amounts of alcohol I drank played a part in that, but nonetheless, it was incredibly freeing, and the warm water felt absolutely spectacular against my skin. At that exact moment, I finally understood the appeal of nude beaches. They're amazing.
After spending a couple nights at Desire Riviera Maya, I also got to check out the other, quieter, slightly more luxurious resort: Desire Riviera Maya Pearl.
Simply put, Riviera Maya is livelier and attracts a relatively younger crowd, whereas Pearl is more subdued and tranquil, and most guests are ready to go to sleep by midnight. The resort is also spread out over a larger property and has fewer guest rooms, 88 to be exact, so it almost feels like you're on your own private island with a handful of other people.   
At the end of my week at Desire, I was a changed woman. Any misconception I had about clothing-optional, sex-friendly resorts had completely vanished, and now, I totally support the lifestyle. Yeah, it was a little overwhelming at times and I can never unsee some of the things I saw there, but it was worth it. 
If you're looking to try something new with your lover, and you're ready for the most insane tropical vacation of your sexiest dreams, you know where to go.