Here's The One Thing You Should Never Do On Your Online Dating Profile
This faux pas might be costing you a lot of matches.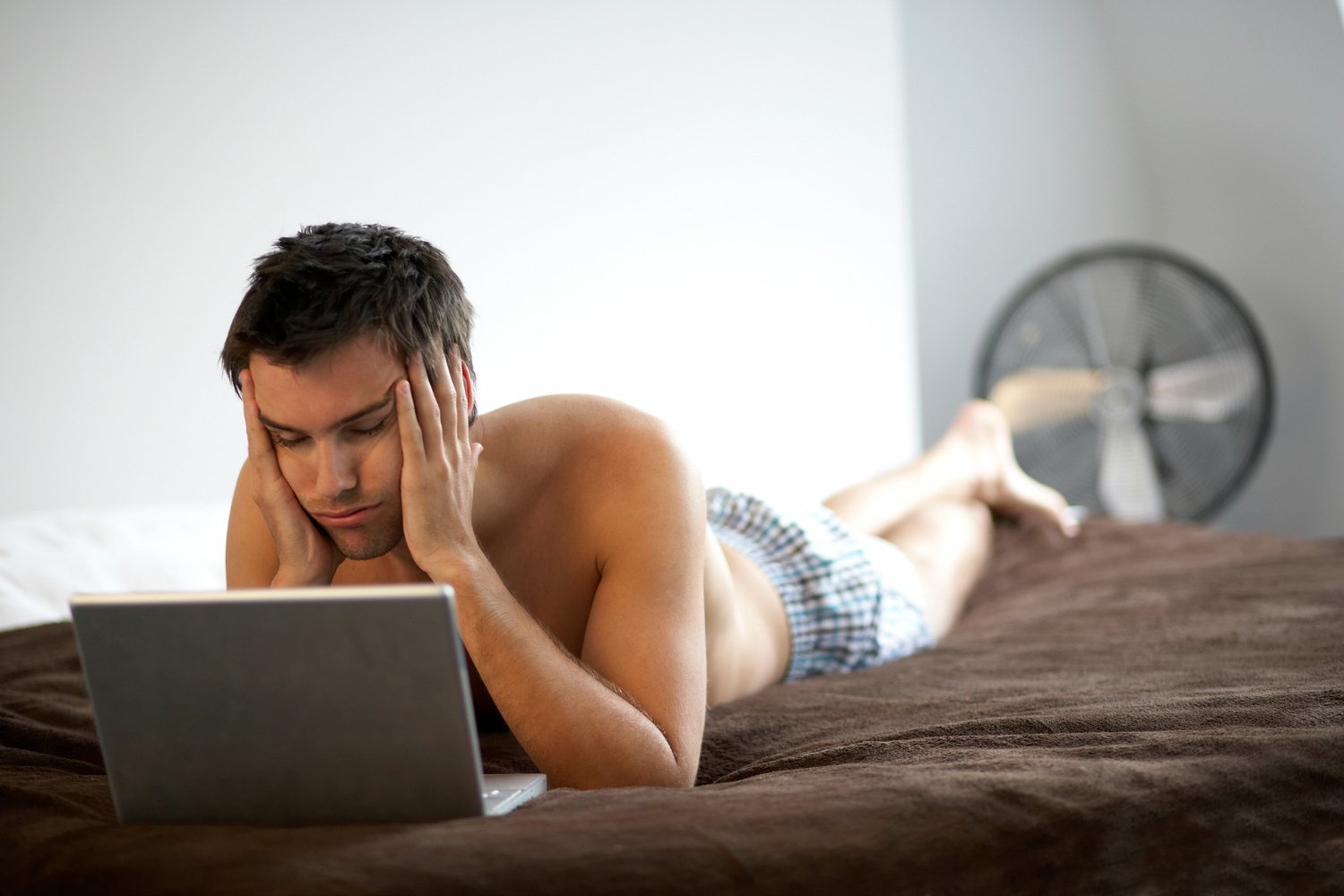 Are you on Tinder or another dating app? Do you have a shirtless selfie with your pants pretty low, showing off your abs and/or chest? Like this?
Or perhaps you're one of the rare breed that puts a screenshot of his "impressive" bank balance on his profile? Like this guy: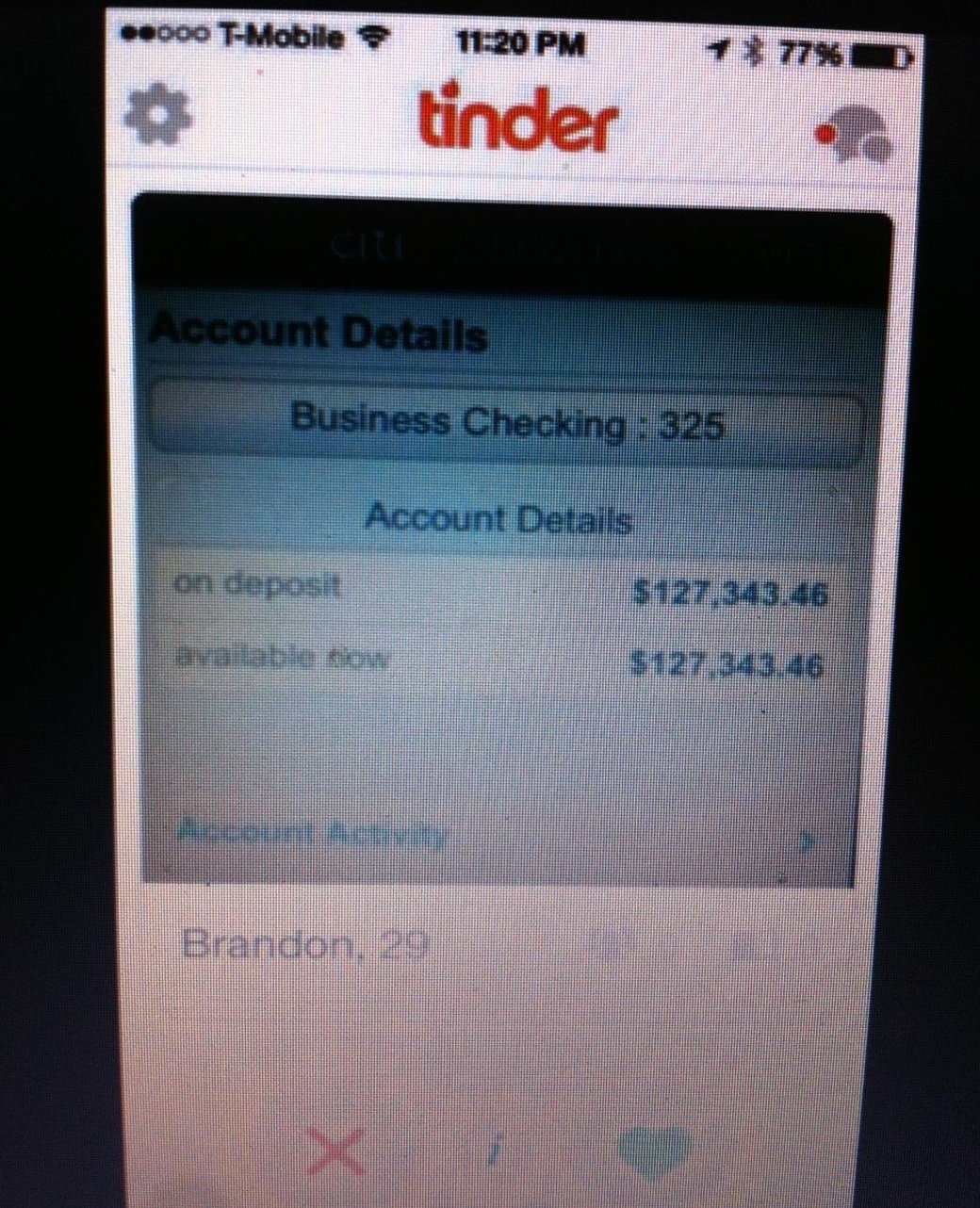 If you said yes to either, both, or you have a similar picture where you're showing off something in a cheesily over-the-top way, open the dating app on your phone right now, pull up your profile, and delete that picture right now.
You might be thinking, "Why the hell would I delete that sexy picture? Ladies dig seeing me shirtless," or "I have a lot of money in my bank account, what's the big deal?" But then you'd be wrong. That kind of stuff makes the ladies swipe left swiftly and aggressively. And science just proved it.
According to a new study published in Communication Monographs, men who boast about themselves on online dating profiles, be it through tragic bathroom selfies or other accomplishments, were thought to be less trustworthy by women, and thus swiped left upon. As a woman who uses dating apps, I can validate this. Sorry, guys.
The researchers found that men who can't stop peacocking tend to turn potential suitors off, whereas men who keep it humble and underplay their achievements "seem honest well as approachable." Hey, it's true.
So don't be big-headed. Don't brag about how you can bench press a horse, or how you're basically fluent in Spanish. Definitely not panty droppers. Good luck out there!