Apparently People Love Getting Off to Fidget Spinner Porn, But We're Not Gonna Judge
The trendy little toys are making heads spin.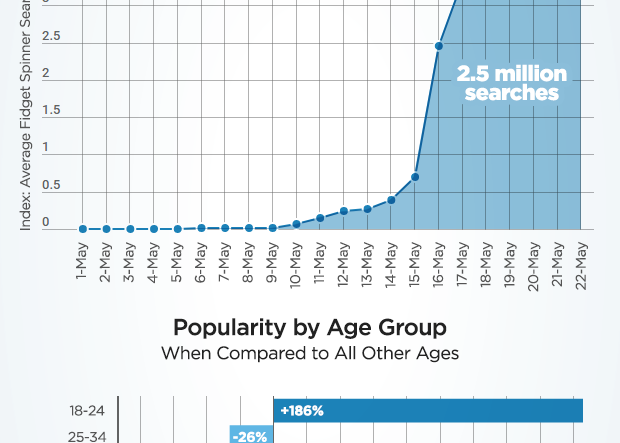 Of all the things people can get turned on by, some of us have some weird preferences. And when I say weird, I mean really weird. No judgement, though. 
Some people are hot for furries, others are into balloons and frosted cakes and stuff, and now, it looks like some of us have the hots for fidget spinners. 
Yes, fidget spinners, as in those silly spinny things that my 9-year old cousin plays with in the car to keep him from talking too much. 
Fidget spinners have only been explosively popular for the last month or two, and clearly, they've already managed to penetrate the porn market. No pun intended.
According to Pornhub,"fidget spinner" was the top-trending search term in May, with over 2.5 million searches in just 10 days. And at its peak, searches for fidget spinner porn was up 282 percent.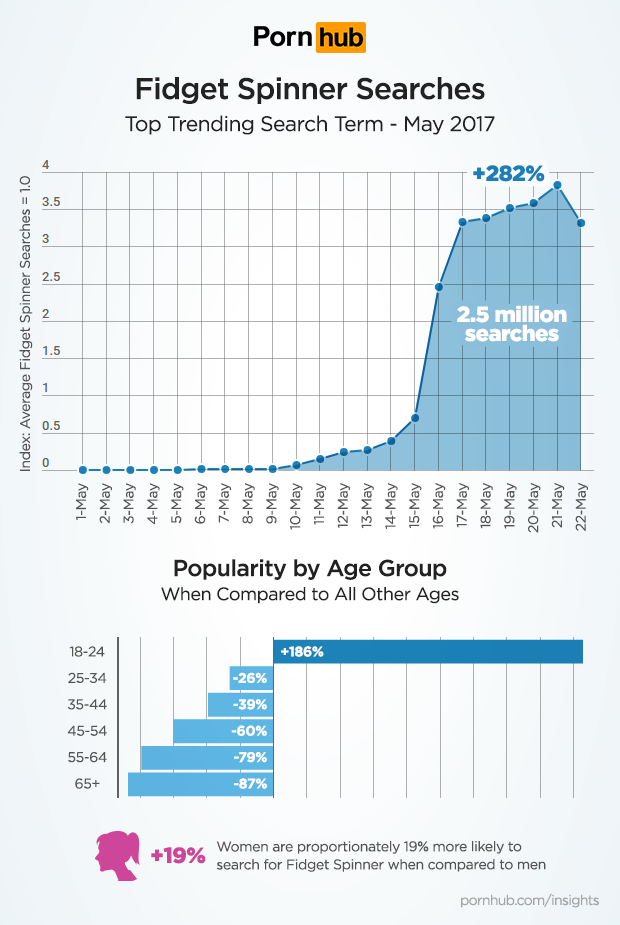 "Our statisticians found that as of May 10, searches began to grow, with a massive overnight increase on May 16," Pornhub wrote in a blog post.
And interestingly enough, fidget spinner porn was searched for most by people between the ages 18 and 24, and most of those people were women. Cool.  
Now, this is cool info and all, but it leaves me asking one massive question: WHY?
Well, I guess we'll never know. But hey, if fidget spinners turn you on, you do you, my dude. You do you. 
H/T: Mashable