Go Deep With Five Fantastic Underwater Adventures
From deep-sea nightclubs to private party submarines, it doesn't get any wetter or wilder.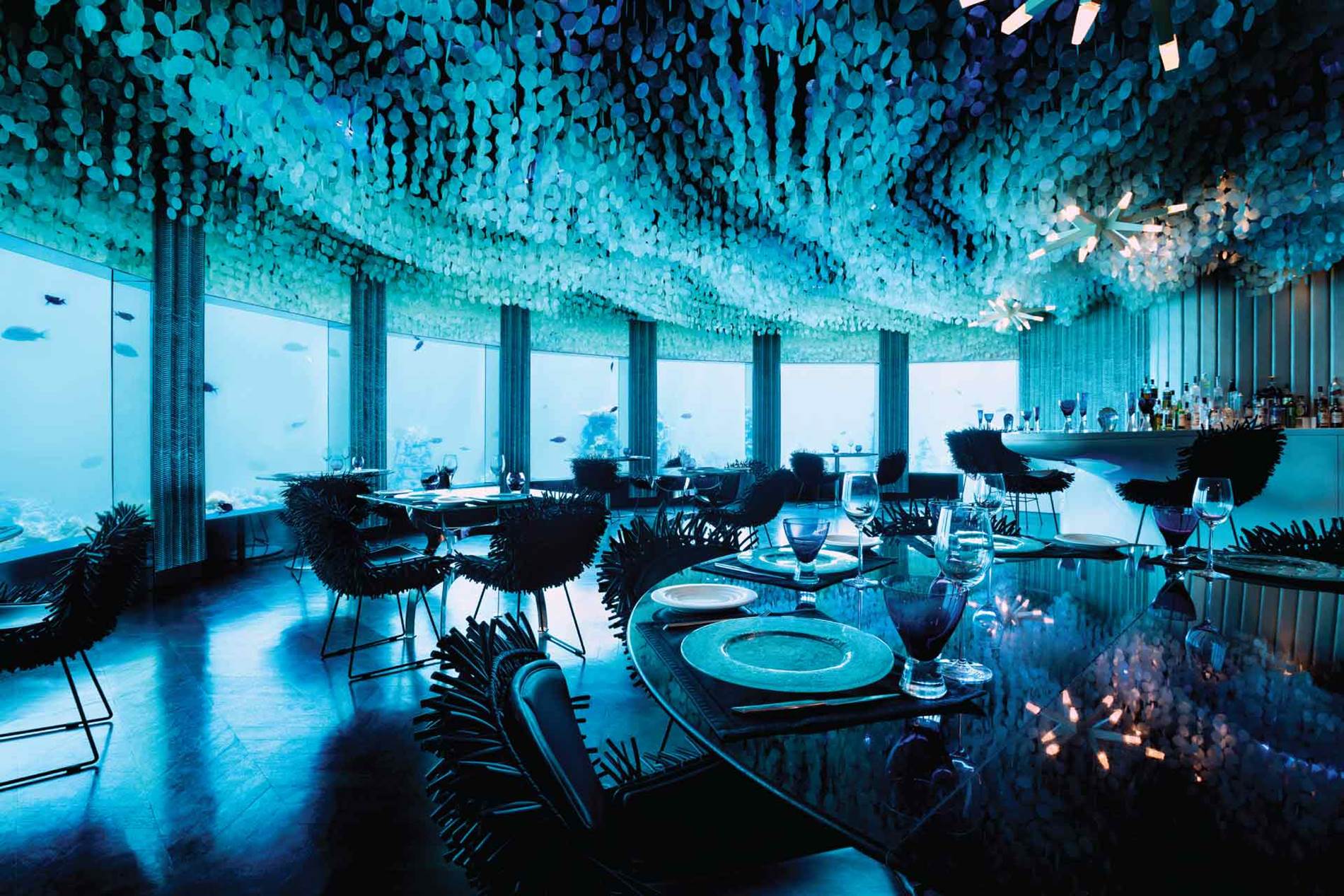 Down in Cozumel, Mexico, there's a place where you're actually encouraged to get tanked in public. Don a dive helmet at Clear Lounge and inhale pumped-in scented oxygen as you enjoy various fun-filled aquatic activities. These include underwater Jenga, shooting bubble guns and, yes, posing for the inevitable pictures taken by your drier and more boring friends.
Although anyone can get into a tank and play games, it takes a real man to go face-to-face with a 17-foot crocodile. And there's only one place to enter the Cage of Death: Crocosaurus Cove in Australia (of course). To maximize the experience, be sure to go during a more active feeding time; and bring a female friend to jump into your arms when she gets scared (or not make so much fun of you when you do).
Of course, if you're going to take a dip, it might as well be in the world's deepest pool. That honor belongs to the 40-meter (about 130 feet) deep Y-40 at Hotel Millepini in Italy. You can freedive, scuba or—for the less adventurous—just take a walk through the glass-enclosed tunnel and watch everyone else exploring and having fun.
Ready to party and want to keep that underwater groove going? Head out to Per Aquum's resort in Maldives and visit their Subsix restaurant and bar. Founded in 2012, the world's first underwater nightclub got a makeover last spring. To get there, just take a half-kilometer speedboat ride and descend a dramatic three-tiered staircase. The rest is pretty much drinking champagne and looking around at all the shiny coral-like chandeliers pumping out that reef vibe.
Naturally, we saved the best for last. Nothing against plunging and playing in an aquarium, watching surly reptiles up close or clubbing it undersea style, but you simply can't beat chartering your own private kick-ass submarine. If you have the means—in this case, $125,000 per person per night—we highly recommend Oliver's Travels' privately chartered Lovers Deep excursion. It's just you (and a guest) being served by a captain, personal butler and private chef.
Rather than the sweaty, cramped space you may associate with subs (from all those war movies), this is pretty swank. Definitely the perfect setting to join the "Mile Low" club. (Yes, we went there. Well, we wish we did, anyway.)