This Insane $455 Million 'Bubble Palace' Tops The World's Most Expensive Houses
Check out this freaky fortress that's worthy of a Bond villain.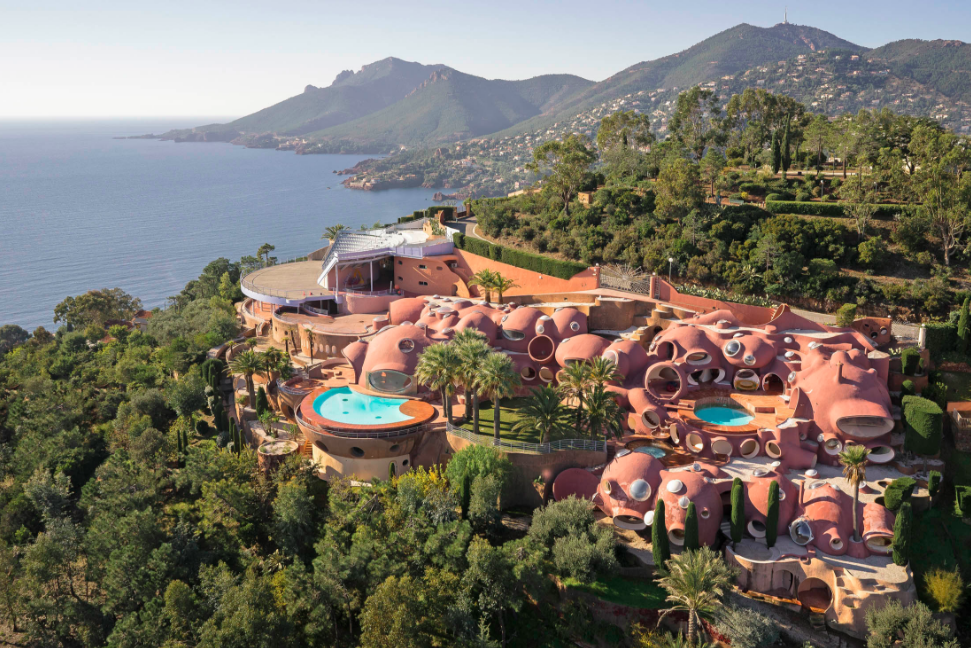 Bloomberg has rounded up the definitive list of the most expensive houses for sale around the globe and some of them are, well, pretty eye-popping.
As with many of life's finest things, however, beauty is in the eye of the beholder. This $450 million spread either looks like a drool-worthy Bond villain lair, or a mountain of chewed-up Bubble Yum, depending on what kind of architecture you're into. 
Here, the world's top five most expensive homes currently for sale:
1. Les Palais Bulles ("Bubble Palace"), $455 Million
Located on the Cote D'Azur, it features 10 bedroom suites spread over 12,916 square feet. Designed by the architect Antti LOVAG for the late Pierre Cardin, it has a 500-seat auditorium and a lounge with panoramic views of the bay of Cannes.
2. Gemini, $195 Million
https://vimeo.com/118058821″ tml-render-layout="breakout" tml-embed-thumbnail="http://i.vimeocdn.com/video/526863339_1280.jpg
Located in Manalapan, Florida, it has 33 bedrooms, 34 full and 13 half bathrooms, and 84,988 square feet of living space. The real value is the 15.65 acres if land in a walled compound with 1,200 feet of beachfront.
3. Le Palais Royal, $159 Million
Located in Hillsboro Beach, Florida with 17 bedrooms, 20 full and 11 partial baths over 70,774 square feet it has four acres of beachfront, the world's first IMAX home theater a Go-Kart track and ice skating rink.
4. Mon Reve ("My Dream), $150 Million
Located in Beverly Hills, this 10 bedroom with 20 full baths over 38,000 square feet was built on the site of Barbara Streisand's former estate and features a wine room, theater complex and parking for 50 cars.
5. Briar Patch, $140 Million
Located in East Hampton, NY with only 10 bedrooms and 9 baths over 10,300 square feet, it has an incredible quarter-of-a-mile of waterfront on Georgica Pond where neighbors are Steven Spielberg and Martha Stewart. The 11.2-acre property has two residences designed by architect Peter Marino.