5 Sexy Colognes You Should Wear Right Now
Because smelling good will help close the deal.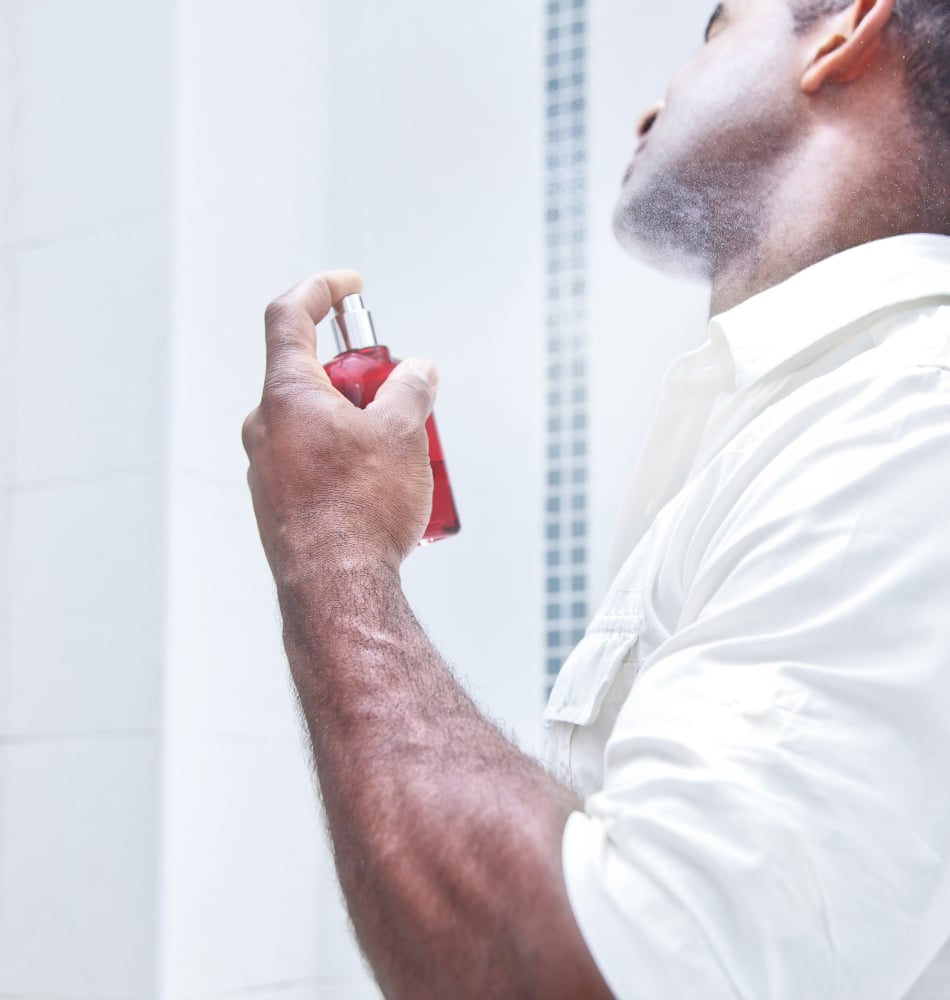 The first things a woman notices about a man are his eyes, his presence, and his scent. And get this – there are few things hotter to women than when a man smells good.
When selecting a mate, olfactory cues are subconsciously more powerful than visual cues to women, meaning a man who smells fantastic automatically has the upper hand in the mating game. Who wouldn't want that?
Fragrance is part of your personal style, and a good, masculine cologne can instantly make you more confident, more attractive, and seem more powerful. Psychology says so. That's why a gentleman must always have a signature scent.
Only you can pick out a cologne that works for your personal body chemistry, but we selected 5 of the sexiest fragrances a man can wear, to make things a little easier for you.
Sauvage, Dior
With the iconic Johnny Depp as the face of the brand, it's safe to say Sauvage lives up to its name, which in French represents freedom and rebellion. "To create Sauvage, I used man as my starting point. A strong and unmistakable masculinity," said Dior perfumer Francois Demachy, personifying the sexy, heady blend of musky ambroxan, bergamot, and Sichuan pepper – for a captivating fragrance that's downright irresistible to women. $72 – $89
Acqua Di Gio, Giorgio Armani
Having recently celebrated its 20th anniversary, you know you can never go wrong with this timeless Armani fragrance. Inspired by the Mediterranean, Acqua Di Gio has top notes of fresh citrus that deepen with accents of patchouli, cedar, and rosemary, for a signature scent of summery masculinity. $35 – $110
Gentlemen Only Intense, Givenchy
One of the darker, more sensual colognes on the market, Gentlemen Only Intense is the duskier older brother of the original Gentlemen Only, combining the enticing aromas of amber, balmy tonka bean, smooth leather, and patchouli, creating a seductive, woody fragrance for the mysterious, edgy man women can't stay away from. $69 – $115
Luna Rossa Sport, Prada
This energizing fragrance is clean and elegant, exuding an aura of sophisticated sportsmanship. And every woman loves a strong, sexy athletic man. Invigorating ginger and citrus surrounds seductive lavender and vanilla undertones, forming a perfectly balanced fragrance fit for a man of refined athletics. $64 – $84
The One, Dolce & Gabbana
D&G's new fragrance, The One, is a very masculine scent that speaks to sophisticated and virile men, with its spicy-oriental base notes of amber, tobacco, and cedarwood, and hints of exotic cardamom and ginger. Designer Stefano Gabanna said he was inspired to create "a classic men's fragrance that would last for years and be the type of scent that women adore," which he did perfectly in this seductive and magnetic cologne. $72 – $127
Of course, drowning yourself in a lusty cologne doesn't make you more and more attractive with each spray. But you knew that already, right? When it comes to fragrance, less is usually more.