Rejoice, Pornhub Is Offering Free Premium Videos On Valentine's Day
It's the next best thing to actually having a hot date tonight.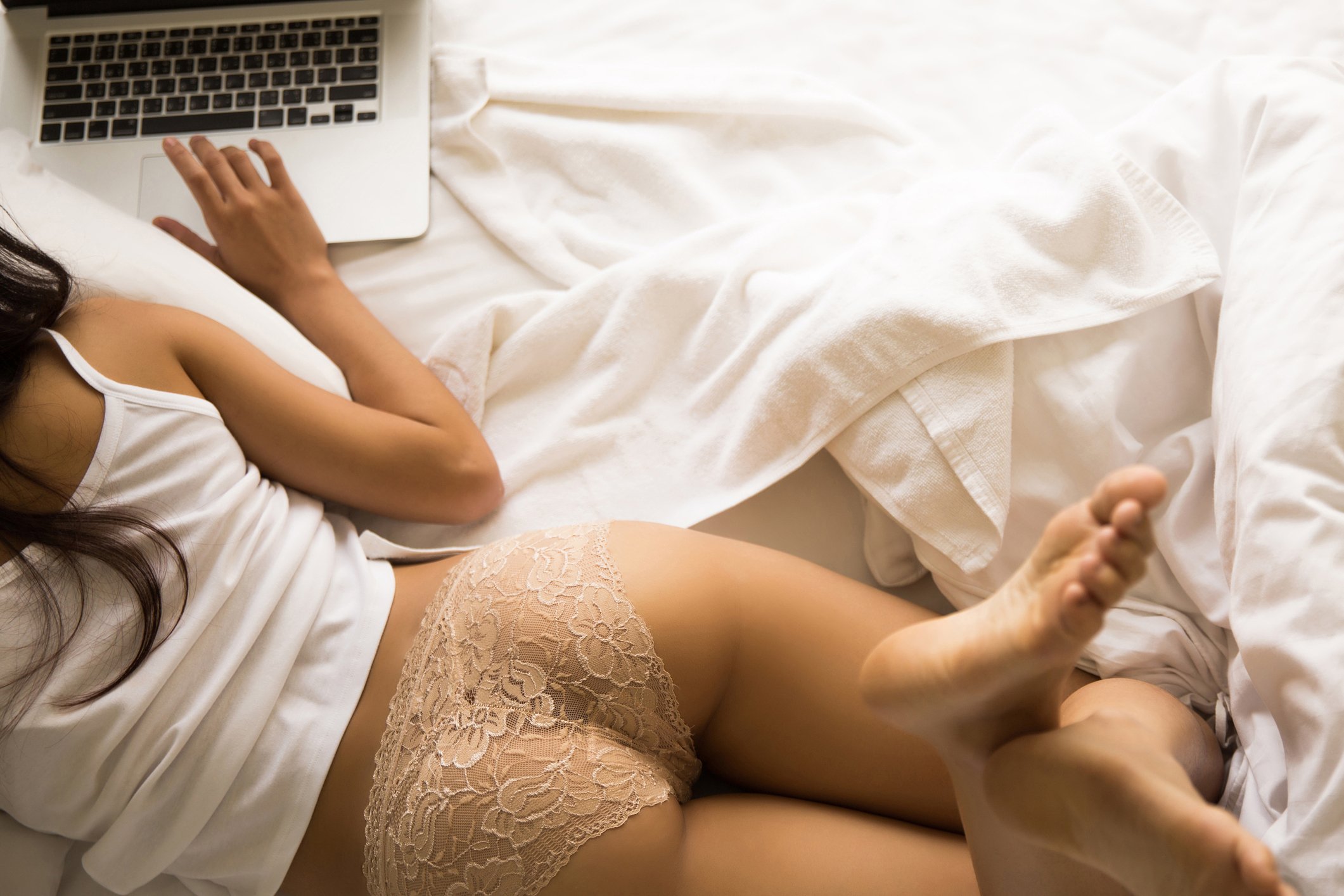 Listen, there's absolutely no shame in being alone on Valentine's Day. In fact, if you don't have a date this year you should actually be kind of psyched, because being single apparently has a lot of health benefits. Seriously – science says so.
When you're single, you have better social connections, you tend to be more fit than those who are in relationships, and there's evidence they single folk have more self-fulfillment. So, yeah. No worries if you're single. You have the upper hand.
And there's one other perk to being single this Valentine's Day: Free premium porn on Pornhub all day long, because what better way to celebrate the most romantic day of the year than by rubbing one out to some of the best porn on the internet?
Usually, Pornhub users need to pay for full-length and premium videos, but on Wednesday February 14th, all premium content on the smut site is going to be absolutely free, so that you can get your jollies from the good stuff since you won't be getting it elsewhere.
According to Pornhub's Valentine's Day Insights from 2017, over 3.5 million users took advantage of the offer, and traffic to premium content surged 308 percent worldwide, and 425 percent in the U.S., relative to the three days prior to and following the big day. 
But interestingly, Latin American countries took Pornhub up on their offer the most, and traffic spiked 7,288 percent in Chile, 4,845 percent in Peru, 4,813 in Mexico, and 4,225 in Colombia. Damn! Nice work, guys.
What's more is that the data revealed that searches for "lesbian premium" spiked 1,594 percent, but considering "lesbian" was the most searched term in 2017, this only makes sense. Nothing surprising there. 
Anyway, if you're all by your lonesome this V-Day, don't fret. Pornhub has your back.
H/T: Men's Health