This 2,000-Foot-Tall Skyscraper Could Totally Redefine Chicago's Skyline
The highway-straddling structure is a wonder to behold.
How do you fill a $50 million hole? Nope, that's not a cheap set-up to knock a presidential candidate. It's the question architecture firm Gensler asked as part of an internal company-wide design competition.

The goal was to come up with a concept that would repurpose the 110-foot wide gaping hole left these past eight years by the failed Chicago Spire project. The result is Gateway Tower, a 2,000-foot tall edifice that would straddle Lake Shore Drive, redefine the riverwalk and lakefront areas, and act as a transformative hub for the whole city.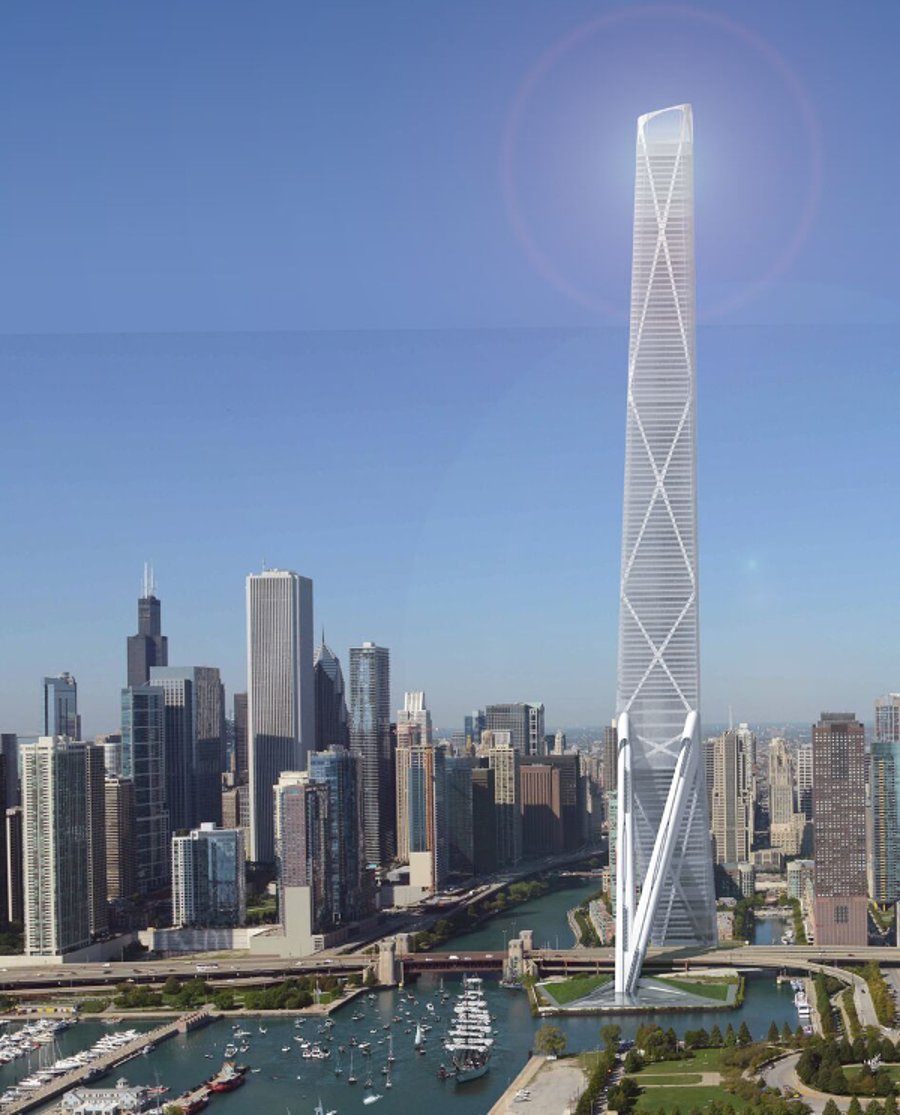 Although not likely to be made, if it were, the giant skyscraper would be the tallest building in the Western Hemisphere, second on the planet (by a long shot) to Burj Khalifa.

As opposed to the original intent for this space (luxury condos), the new tower would take a tiered approach, mixing apartments, condos, hotel rooms and attractions. The latter includes DuSable Park at ground level, a Funicular ride 500 feet up, a Skylobby for the hotels and retail, and of course a Skydeck at the tippy top.

To justify the structure's existence from a financial perspective, the designers put an emphasis on its potential impact to tourism efforts. Although it stands to reason it'd attract attention, it'd have to be at a better clip than One World Observatory, which came up a million shy of its goal in its first year.

Other than just constructing a nosebleedingly high observation deck, how could they attract visitors willing to shell out $30 bucks a pop? 
Well, we're fans of glass slides, rooftop wet lounges and rollercoasters. So maybe the architectural experts can sort out how to make all that happen.