Giving Women Orgasms Is Great For Guys Too, According to Science
You know what to do.
Getty Images
Orgasms are fundamentally good things, that's why everyone loves to have them. The good news for guys is that by attending to your partner's desire to get off, you will find everything goes better in the bedroom for you as well.
This seems like a total no-brainer, but University of Michigan researchers who recently published a study in the Journal of Sex Research went ahead and applied some science to the subject anyway, reports The Sun. They discovered that not only will your lady love the attention, but men who can help a woman get off feel more manly, end up with stronger self-esteem and feel better psychologically in general:
Psychologists at the University of Michigan say men feel more masculine and have higher sexual esteem "when they imagined that a woman orgasmed during sexual encounters with them".

They added: "These results suggest that women's orgasms do function – at least in part – as a masculinity achievement for men."
The authors also stated they felt these findings indicated a positive societal shift that "celebrates pleasure and sexual liberation for women."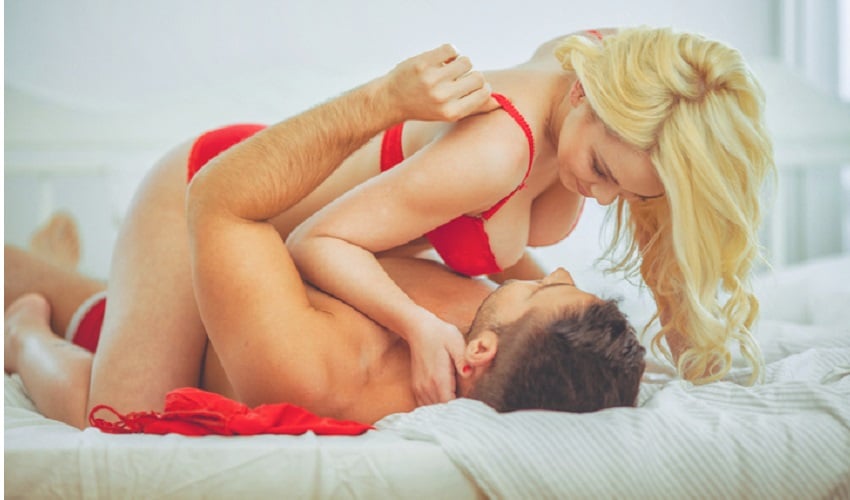 Researcher Sara Chadwick wrote that the study "results support that women's orgasms functions as a masculinity achievement for men," and also concluded that men who feel that sense of accomplishment may just be "genuinely invested in women's pleasure" in general.
Essentially, male interest in getting a woman to the mountaintop ends up forming a kind of positive feedback loop for both members of a couple, resulting in a more satisfying sex life for everyone. 
The scientists have spoken, so it looks like the next step is up to you.
h/t The Sun