The Grand Canyon's North Rim Is Open And It's Absolutely Incredible
You've got until October to gaze upon these stunning views in person.
Of the tourist-friendly areas around the glorious Grand Canyon in Arizona, one of the less often seen portions of the Canyon is the North Rim. That's because—as the Huffington Post notes—it's only open  from May 15 till October 15. 
Travel Pulse reported in April what's available if you want to experience the visual and recreational pleasures of one of America's most awe-inspiring natural wonders:
All services provided by the National Park Service, including the visitor center, Backcountry Information Center, and campground, as well as the Grand Canyon Association bookstore, will be available on May 15 at 8 a.m. Grand Canyon Lodge North Rim operations including lodging, groceries, camper services, food services, and gas station, which will also open May 15. Lunch will be served starting at 11:30 a.m., lodge check-in will begin at 4 p.m., and seating for dinner will begin at 4:45 p.m.
The North Rim will only be open for use during daylight hours and overnight parking isn't allowed. Hiking and camping are allowed if you secure a "backcountry permit" to do them. Visitors can pick those up at either South Rim Backcountry Information Center or the visitor center in Fredonia, AZ. 
The North Rim is an alluring destination because according to HuffPo, it only gets a tenth of the number of visitors who go to the South Rim. 
The glorious spot is a 200-plus mile drive from the Grand Canyon's most well-known visitor center and is accessed from little-used state Highway 67, but we agree with HuffPo that it looks like it's well worth the drive.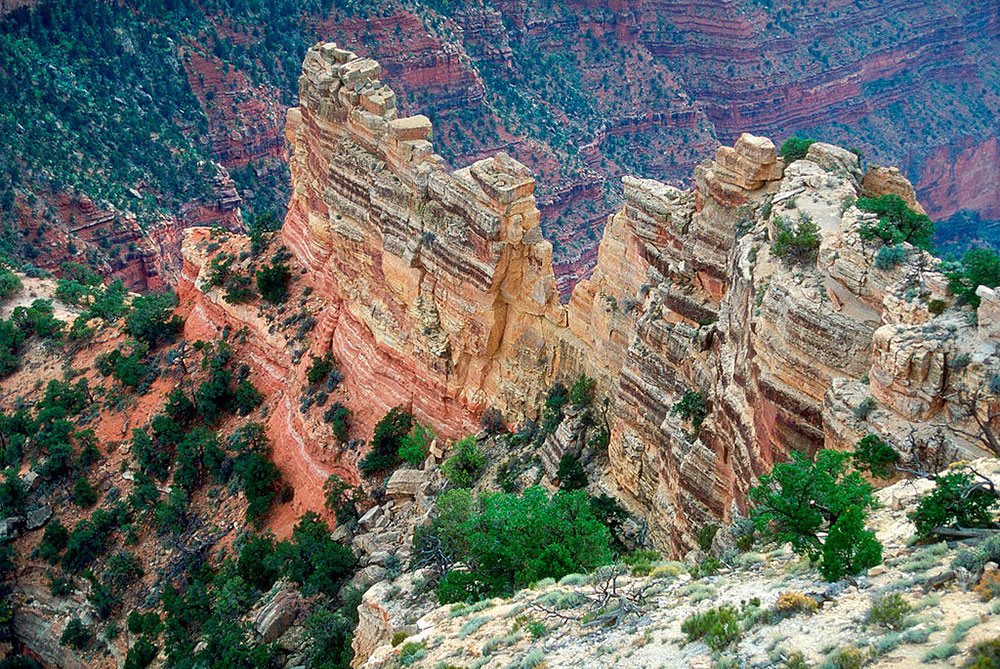 We're just about ready to buy new hiking boots and hit the road to head there right now. 
h/t HuffPo