This Dating App Matches You Based On Stuff You Hate, And We Love It
Now your hatred for man buns could actually land you a date.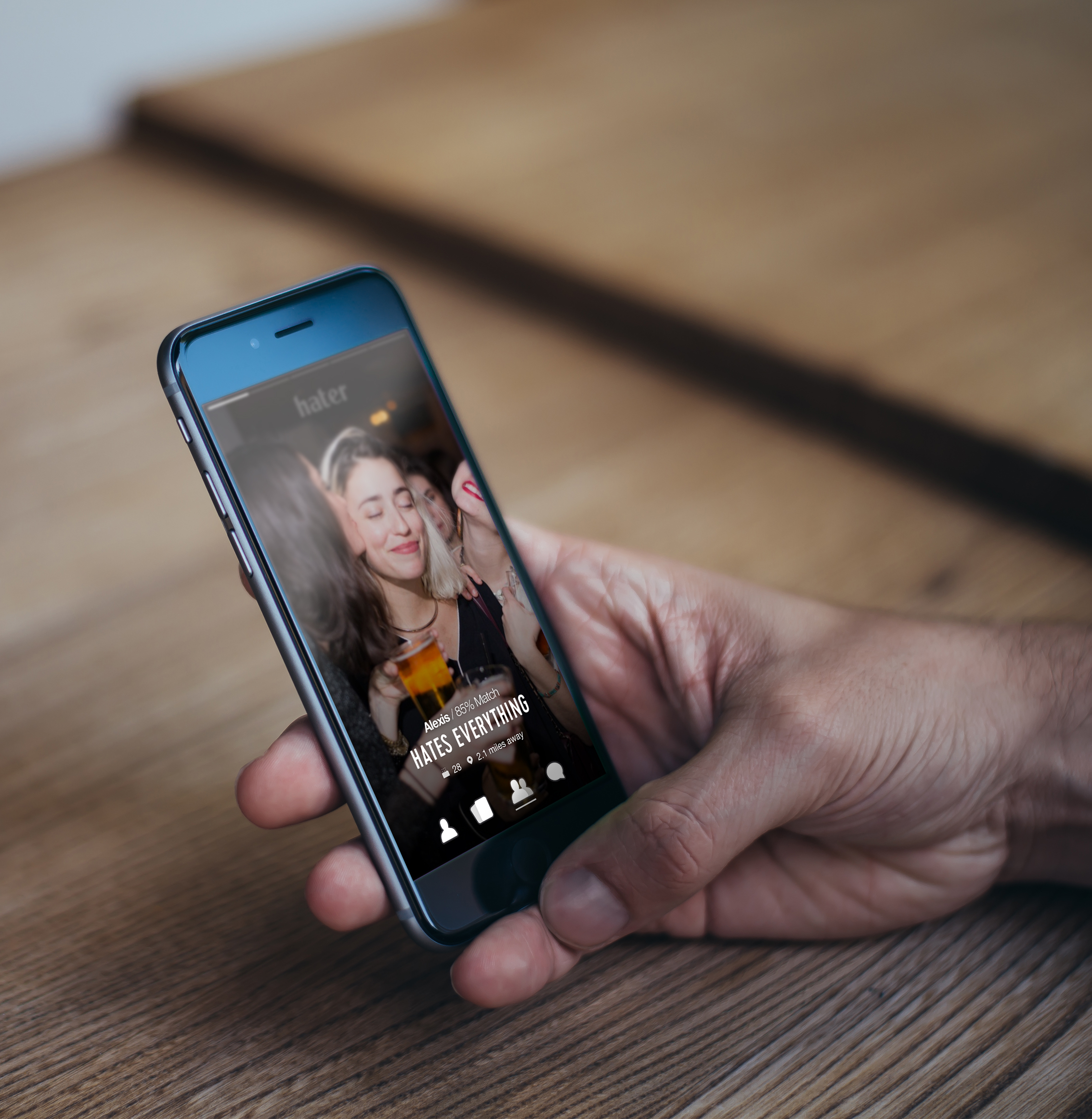 Ever get halfway through a first date and realize you can't stand the person you're sitting across from? "How did I get here?" you ask yourself. "How do I get out of here?" We've all been there. Welcome to dating in the digital age, where pictures are filtered, bios inflated, and swiping right reigns supreme. 

Enter Hater, the dating app that matches you based on the stuff you mutually hate. Yes, you read that right. It started as an idea for a comedy sketch, but CEO and former Goldman Sachs employee Brendan Alper realized he was on to something. "What we hate is an important part of who we are, but it's often swept under the rug in our public persona," says Alper. "We want people to express themselves more honestly. Plus, it's easy to start a conversation if you know you both hate pickles."
Launching publicly on February 8th, Hater offers over 2,000 topics for you to swipe on, including stage five clingers, Coachella, Mondays, hickies, and Halloween to name a few. Once presented with a topic, you swipe up if you love it, down if you hate it, left if you dislike it, right if you like it, or you can click through if you have no opinion. Hater's algorithm will take it from there, finding like-minded people with similar interests (and disinterests) for you. After matching, Haters even have the option to break the ice with hilarious fill-in-the-blank tiles (think Cards Against Humanity). Farewell, dreaded "Hey!"

While in beta, Hater's founders saw top hates included the presidential election of 2016 (duh), while top loves included guacamole (fucking duh). 

Hater's gonna hate, and date, and we're here for it. Download Hater in the App Store now (coming to Android in the spring), and get to swiping.