This Fantastic St. Barths Villa is Totally Worth the Price
Check out this estate with a tennis court and stunning views.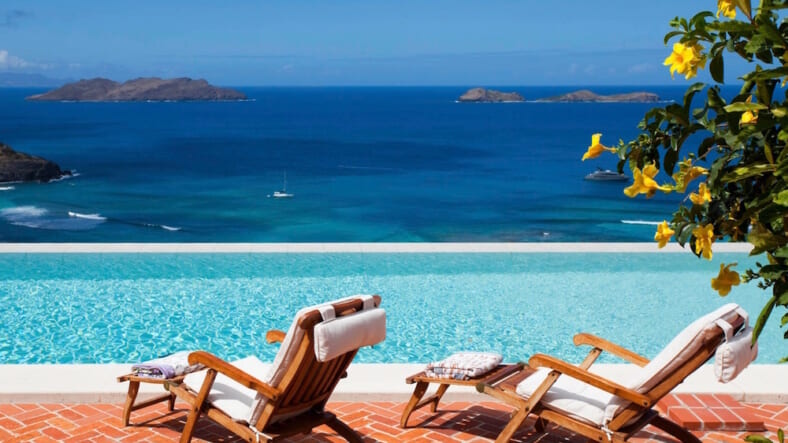 So $25 million will go a long way anywhere, but that money would be put to particularly good use in St. Barth, the French-controlled tropical paradise favored by the rich and famous.
In fact, a 4,800 square foot villa in the balmy Caribbean territory is up for grabs for that exact amount. The property, dubbed "Villa RKK," is comprised of four separate buildings and occupies prime real estate along Lorient Bay. 
Bloomberg Pursuits writes, "The climate and stunning views make the compound particularly suited for indoor/outdoor living," and adds that the villa has a "a colonial Caribbean aesthetic" with "stone archways, dark wood ceilings, and terra cotta floors."
See for yourself, below:
Further standouts include a private tennis court and an infinity pool overlooking the sea. The dwellings are equally impressive, with a kitchen area built for company, an elegant dining room, and a master suite with its own plunge pool. There's also a personal gym to keep fit. 
It's the villa to end all villas.