Hillary Clinton is Renting Dan Bilzerian's Sex-Soaked Private Plane
Let's hope she gave this thing a good scrubbing.
Hillary Clinton's campaign managers might want to think twice about the private jet they've chartered for the press corps to follow the Democratic presidential frontrunner around in – it belongs to megarich Instagram bro Dan Bilzerian, and has been the scene of some epic mile high debauchery.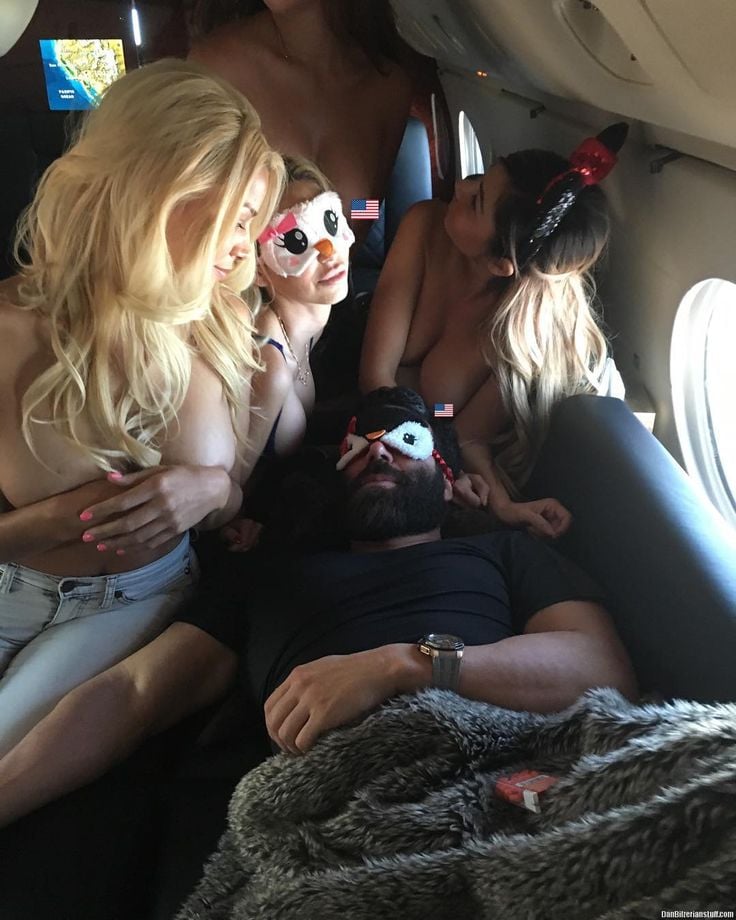 TMZ reports that the tail number of Air Hillary matches the one registered to Bilzerian's company Goat Airways LLC. A charter company made the deal with Hillary's campaign to lease the plane and likely didn't inform them of its slightly soiled status.
Bilzerian, who claims to have made his fortune playing poker and is among America's biggest gun nuts, regularly posts Instagram photos of half naked women on board the aircraft along with descriptions of various in-air sex acts. In one memorable post he wrote: "Got dick sucked by 3 girls, happy, told pilots to fire up my Jet, cuz it's 5am and I'm not tired so fuck it going to NYC."
On an episode of Showtime's The Circus political strategist Mark McKinnon can be heard complaining that the press jet isn't as nice as the one Hillary herself travels on. 
If he only knew…