Here's How Porn Stars Manage to Have Massive Money Shots
Hint: They fake it.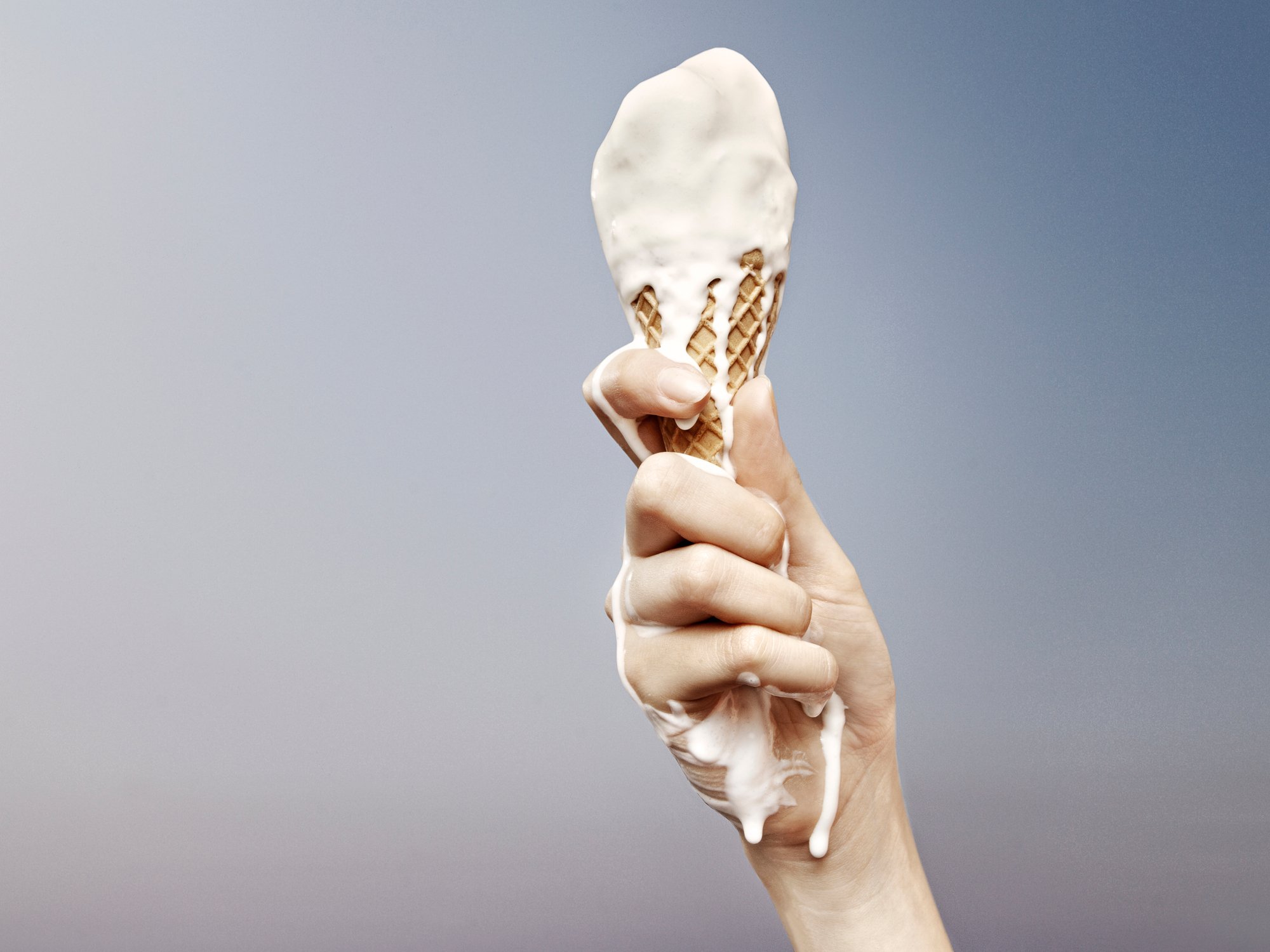 As someone who has probably (definitely) watched porn, you've noticed how there's always insane amounts of cum, right? Like, no man can realistically shoot a load that massive and get it go exactly where he wants it to. It's just not possible. 
In case you were wondering just how porn stars manage to have such giant cum shots, you should know that it's all fake. Seriously. According to Vice, most, if not all, of those never-ending gobs of jizz are real, and neither is the cum in cum play films, as well as creampies.
Are you disappointed that the porn industry has been fooling you with fake money shots? Or are you relieved? Perhaps a mix of both?
"Since the magazine era, photographers have used 'fake cum' to create artificial pop shots or bulk out real loads, so they can play with them for the ideal image," Vice says. "It's just more reliable than counting on male talent to give you the right amount and placement, and means a producer can shoot promo cum shot stills before or after the actual scene."
When you think about it, it makes sense, because using fake cum relieves male porn stars of the pressure to bust a nut at the right time, in the right place, and in the right direction, which makes for a better porno in the end.
Curious about what fake cum is? According to the internet, it's methylcellulose, a.k.a. a hydrophilic bulking agent that's used in super old lubes, sci-fi films as alien slime, and old people who suffer from irregular bowel movements (it's a laxative if you eat it).
However, you shouldn't trust every "fact" you find on the internet, because porn stars say they use the face cleanser Cetaphil, since it looks exactly like the real thing. "It looks just like cum," porn star Johnny Sins told Vice. "But doesn't taste that great."
Yeah…face wash tends to taste like soap for some reason. And because of that, when a particular scene requires porn stars to have the "cum" dripping in and out of their mouths for a long time, piña colada is the fake jizz of choice. Yum.
Now, if, for any reason, you are inspired to use artificial semen in the bedroom, do not, I repeat: do not put soap or food products, such as Cetaphil or piña colada mix, inside of your girlfriend's vagina, because it will not end well. I'm talking awful yeast infections, okay? Don't do it.
If you must, there are lubes specifically designed to look like cum, like Spunk, that you can totally put wherever you want. In, out, it doesn't matter. 
H/T: Vice