If She Says Another Guy's Name During Sex, This Is Why
It's actually not as bad as you might think…
Being called the wrong name by anyone, in any situation, can be a bummer. But it especially hits below the belt when the person you're sleeping with calls you by the wrong name – particularly by her ex's name. oof, Ouch.
But according to psychologist Dr. Jim Pfaus, it's not a bad thing if your sweetheart yells out a name that's not yours during sex. In fact, you should take it as a compliment, because it means you're doing something right, and your aptitude in the sack brings back memories of when she was getting expertly plowed by her ex-boyfriend four months ago.
"When you're in a state of euphoria, you conjure up things that remind you of other things, because you're in a state that has happened before," Pfaus said in a statement to the Independent.
"Let's assume the person had a very special former lover who made him or her feel a certain thrill. Those sexual thrills, quality of orgasms, and feelings of closeness were associated with that person and his or her name."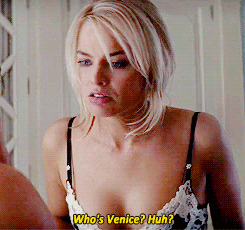 Wow, thanks Dr. Pfaus! That's really reassuring. Really comforting. I love it when the person I'm hooking up with whispers their ex-lover's name in my ear during sex. And now I know that they're only calling me by the wrong name simply because I'm as good at sex as their ex was. Good to know.
So, if you're having sex with a special someone and you're really pleasing her and she moans "Yes Greg!" and your name definitely isn't Greg, don't take it the wrong way. She means it as a compliment. Well, at least that's what Dr. Pfaus says.
I'm not sure I'm entirely convinced, but whatever.