Celebrate 200 Years of Fine Scotch with Lagavulin's New Single Malt
Savor this smoky delight.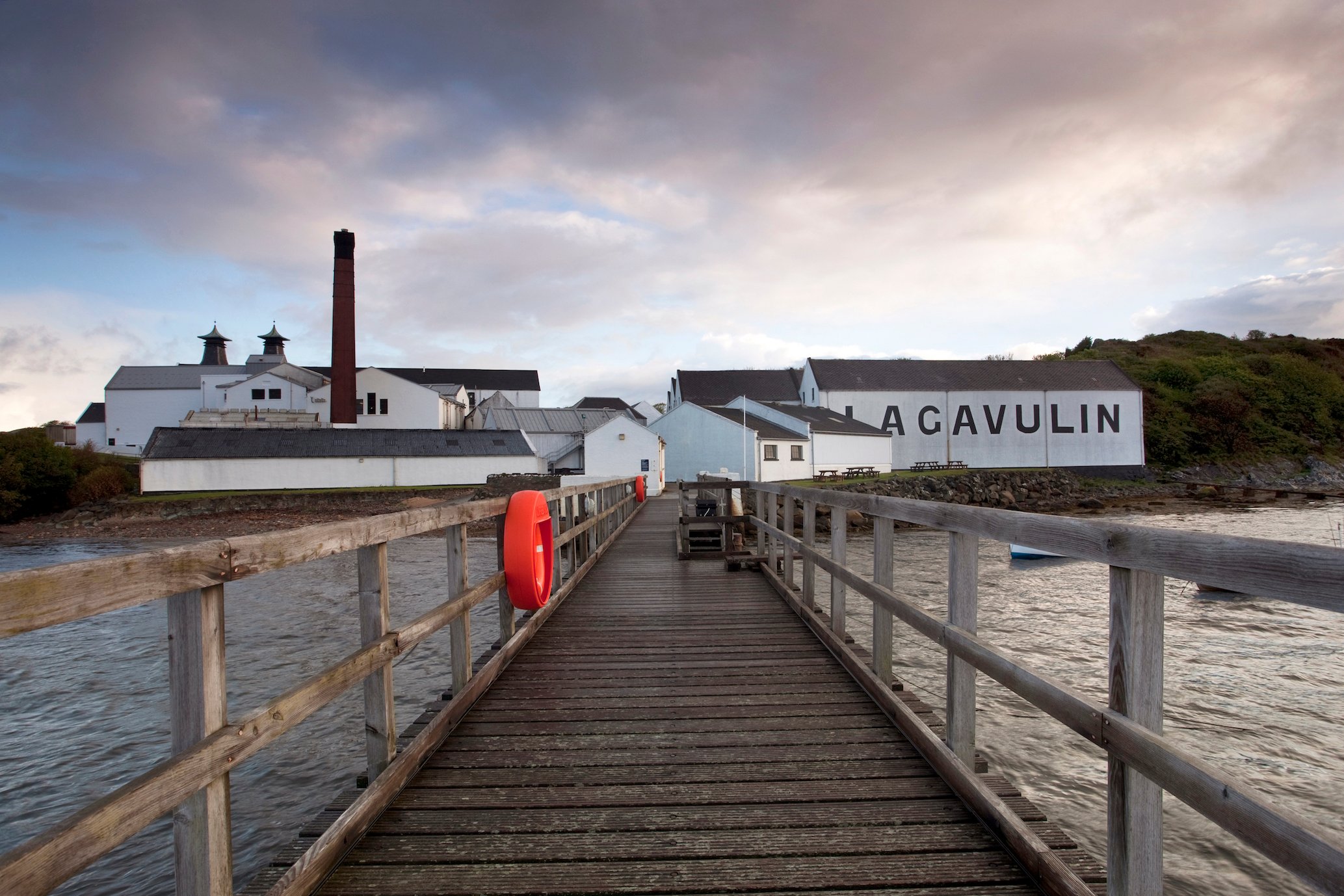 The Lagavulin distillery on Scotland's rugged Islay island is known for producing some of the world's smokiest Scotch. They've been doing it for exactly 200 years so you could say they've learned a thing or two along the way. And they're celebrating the bicentennial with a suitably special bottle of single malt.
The new limited edition Lagavulin 8 Year Old produced for the 200th anniversary is dedicated to Britain's most famous Victorian whisky writer, Alfred Barnard. In the late 1880s, Barnard, the first ever whisky journalist and traveller, sampled an 8 Year Old Lagavulin during a visit to Islay and pronounced it "exceptionally fine" and "held in high repute." The rest is (very tasty) history.
Lagavulin, which is best known for its 16-year-old Scotch, describes the anniversary malt as "magnificently full", "sweet, smoky and warming, with a growing, smoky pungency, then dry, with more smoke; and a lovely; clean, very long and smoky finish with smoothly, subtle minted smoke." 
As Mr. Bernard might say, bottoms up.