Take a Look Inside Leonardo DiCaprio's Amazing Eco-Resort
This luxuriously green getaway is bound to be teeming with supermodels…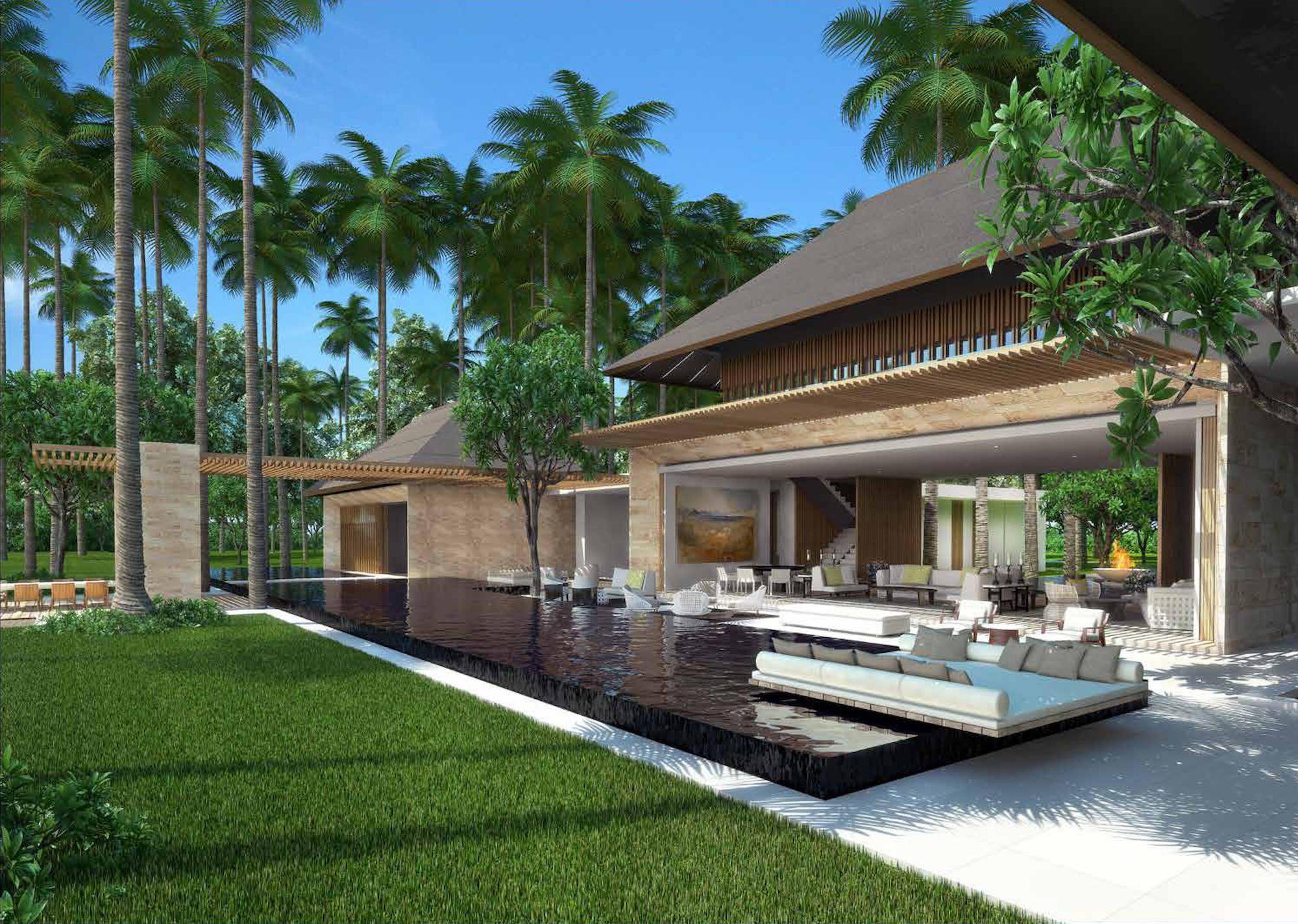 Being the ridiculously wealthy environmental activist that he is, it comes as no surprise that Leonardo DiCaprio's latest real estate project is an ecologically sustainable luxury resort.
Named Blackadore Caye, A Restorative Island after the Central American island on which it will sit, the exclusive retreat is set to open in late 2018 just off the coast of Belize. And the early renderings look pretty incredible. 
Leo picked up the 104-acre property over ten years ago for jsut $1.75 million. The island has no human inhabitants, but Business Insider reports that its "beaches and reefs suffer from overfishing, an eroding coastline, and deforestation of the native mangrove tree population." 
By consulting a team of scientists, Leo and the project's planners have set forth a plan that could reverse the damage that the island's ecological habitat has sustained over the years. 
"Blackadore Caye… will feature 36 resort bungalows and 36 estate homes, all of which will be powered by 100% renewable energy harvested from solar panels. Rainwater will be collected and filtered on-site and combined with solar-powered desalinization devices to meet the resort's water needs."
Upon opening, the resort will be setting a new precedent for other luxury retreats as the first green getaway of its kind. 
"Blackadore Caye will be the first luxury resort to adhere to Living Building Challenge standards, the most rigorous sustainability certification for buildings. Though the square footage of the bungalows and homes has not yet been released, all of the energy-efficient buildings are being designed to capture breezes and keep out heat from the sun. Both human and food waste will be treated on site and composted when possible to improve the island's topsoil."
Guests will be also be expected to adhere to stringent guidelines to ensure the resort's eco-friendly goals are met:
"There will also be a strict list of items and technologies not permitted on the island. All recreational vehicles (boats, cars, scooters, etc) will have to use clean energy, and guests will be forbidden from bringing non-reusable plastic water bottles. Food served to resort-goers will be organic and locally sourced — the developers plan to partner with local fisherman and farmers to stock the kitchen. Some greens and produce will also be grown hydroponically on-site."
Of course, all of this mindful ecological thinking doesn't come cheap. The New York Times estimated  that luxury homes on the posh property will range from $5-15 million. 
Apparently, you actually can put a price on obtaining environmentally-conscientious piece of mind.

Wonder if Leo's current supermodel squeeze Nina Agdal will still be with him to frolic on the resort's beach when it opens?