Look Inside Leonardo DiCaprio's Stunning $11 Million Malibu Party Mansion
Leo's California beach pad is for sale—check out these 10 eye-popping photos.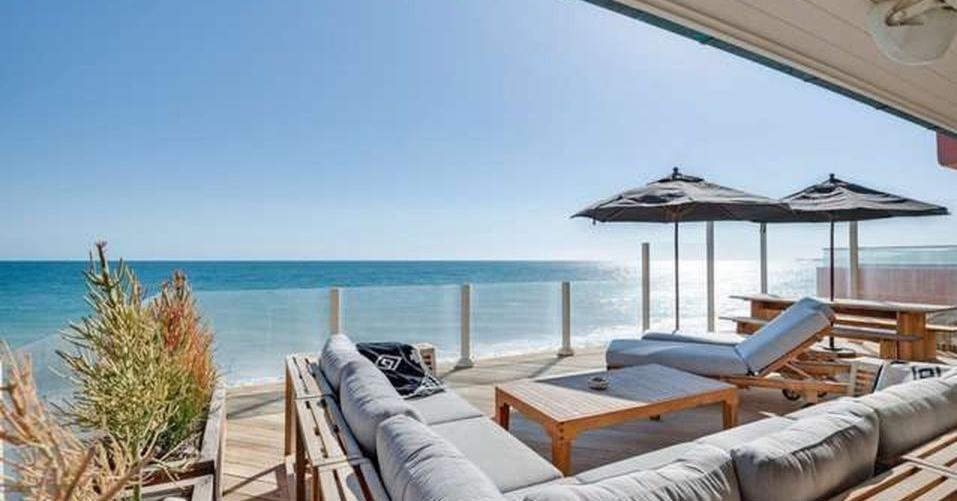 There are a lot of reasons to be jealous of Leonardo DiCaprio. Aside from being one of the most recognized and critically-acclaimed actors of this generation, he dates only the hottest high-profile supermodels and he's got the kind of "fuck you" money and audacity to fly via private jet to accept an award for his contributions to environmental awareness. 
If you've ever wondered what its like to live the life of the modelizing movie star, we've got fantastic news! You can now move into his former Malibu beach house, and all you've got to do is drop $11 million to pick up the the gorgeous two-story coastal home.
Bought shortly after the actor launched to superstar status following the monumental success of the 1997's Titanic, the sun-soaked California pad boasts 3 bedrooms, two bathrooms, a gated courtyard, a private spa and  a modest but expensively outfitted kitchen.
Don't have the cash handy right now? No worries, neither do we. Luckily, we can all get a look of the renovated 1,765 square-foot, two-story property with the next best thing, an extensive photo gallery tour. 
We can only imagine what kind of A-list action these walls have seen, so we'll have to use our imagination during this virtual walk-through of Leo's not-so-modest former dwelling. 
A fenced private courtyard can be used for extra parking or entertaining. 
Beautiful bleached hardwood run through tastefully-decorated living and dining spaces. 
The modestly-sized kitchen features marble counter tops and a seal-grey back splash. 
Two of the home's three bedrooms have king beds, seating areas across from built-in media centers, and wood-framed sliding glass doors that open up to private patios with stunning ocean-side views. 
A full deck with seating for plenty and a giant jacuzzi tub put the cherry on top of this dreamy Malibu abode. 
H/T Variety