Could Lie-Flat Seating Be Coming to Coach?
Finally, fine flying for laypeople.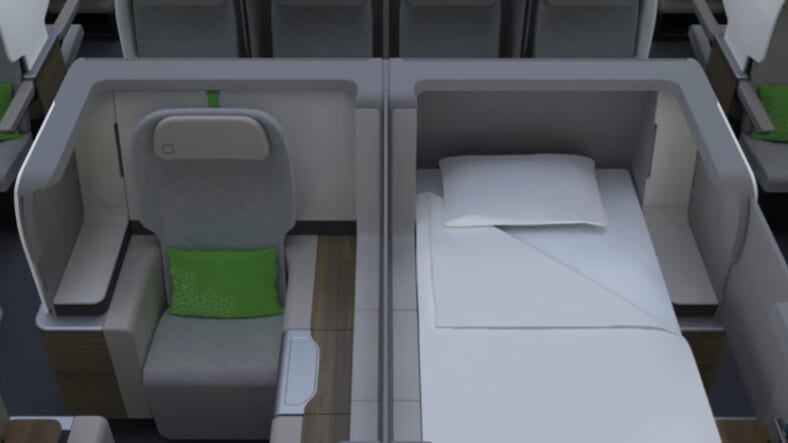 Would economy still be economy if it had lie-flat seats in it? On a related topic, what are the sounds of one hand clapping and a flute with no holes?

Although Formation Design Group may not be able to answer the more Zen-like of these questions, they have designs on making the former a reality. That is, airplane cabins that blend the classes with a variety of upright, lie-flat and private suites.
To accomplish this oxymoronic, class-pooling travel feat requires three dimensional thinking. That is, some degree of stacking. 
The schematic above shows how clusters of seats along the sides and in the middle of the cabin could comfortably accommodate a combination of business seats lying flat, premium seats just lying above their outstretched feet and intermingled private suites on a Boeing 777.

The true beauty of this configuration is that everyone has aisle access. Imagine not having to worry about being disturbed by your neighbor every time they need to stretch their legs or take a leak!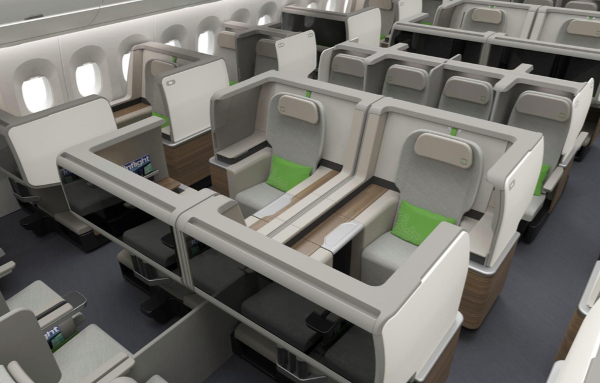 How soon might all this happen? As Robert Henshaw, a partner at Formation, told Skift: "We've got a filing going back to 2008, so it has been very slow in coming about, but I'm very bullish on the innovation that will be coming out in next few years."

So you may not want to hold your breath. But then again, the fact that they're a finalist to win a 2016 Crystal Cabin Award in early April could prove to be a boon for our future horizontal flying.