Mark Wahlberg Wants Other Celebrities To Stop Talking About Politics
He's got a point.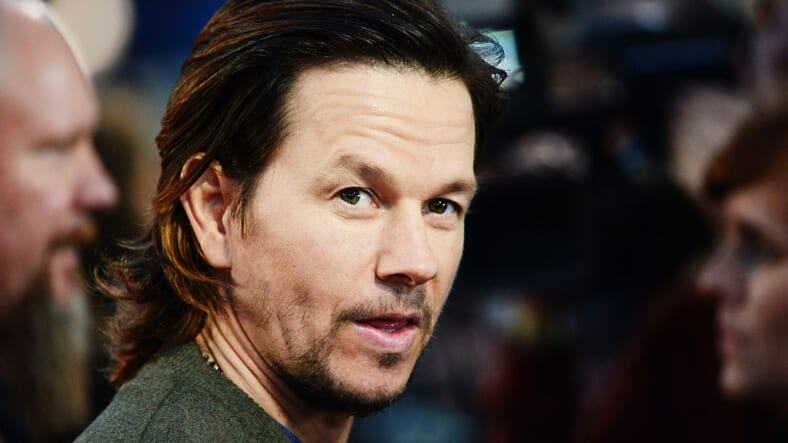 Getty
Mark Wahlberg is currently promoting his film about the Boston Marathon Bombings, Patriots Day, but he'll set aside PR duties long enough to speak his mind. And one of his stronger opinions, expressed in an interview for Task & Purpose, has to do with fellow famous folks taking overtly political positions in the public eye.
"A lot of celebrities did, do, and shouldn't" talk politics, Wahlberg told T&P. Referring to celebrities who expressed positions supporting Democratic presidential nominee Hillary Clinton or her opponent, president-elect Donald Trump, Wahlberg said, "[It] just goes to show you that people aren't listening" to the political opinions of celebs, anyway. 
Consumers, Wahlberg said to T&P, "might buy your CD or watch your movie, but you don't put food on their table. You don't pay their bills."
"A lot of Hollywood is living in a bubble," he continued, "They're pretty out of touch with the common person, the everyday guy out there providing for their family."
That's perhaps less true of Wahlberg, who had serious brushes with the law in his teens. "I'm very aware of the real world," he reportedly said, "I come from the real world and I exist in the real world."
So according to Wahlberg, this means that even though he can handle Hollywood and does love the business, he understands "what it's like not to have all that."
It's pretty hard to argue with the former hip-hop artist, who has segued from a music career into a serious film career, in this respect. 
Sometimes, the audience just wants Hollywood to stay in Hollywood and handle the entertainment. Mark Wahlberg gets it, and does it well.
Patriots Day—which stars Wahlberg, John Goodman, J.K. Simmons, and Michelle Monaghan among others—is in theaters December 21, 2016.