Scientific Study Says Men Who Date Younger Women Will Live Longer, So Let's All Try to Make It to 100
Thank you, science.
ABC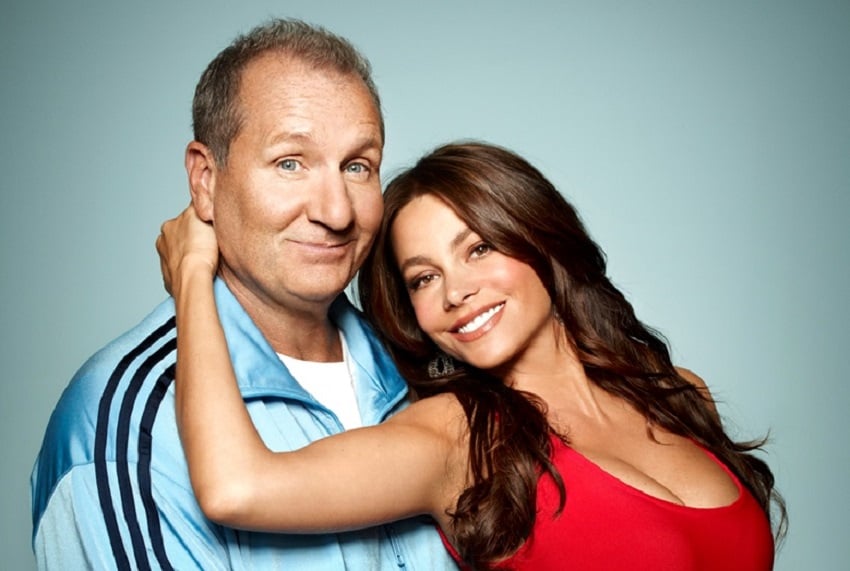 People tend to default to partners in their general age range—hey, in high school and college, when dating life begins, that's what you're used to. But some guys later in life show a marked preference for younger women, and they get a lot of crap about it. Research, however, seems to show men who prefer a younger partner are onto something. 
A report in 1843 goes into age gaps and the different attitudes men and women have toward them. While research done by OKCupid on data from their site indicates women still tend to go for guys their age, men are often (unsurprisingly) into women in their twenties, no matter the man's age. And the need for a young hottie only stretches a man's idea of an acceptable age difference as he gets older.
1843—an Economist publication—has some questions:
Are men searching wisely? In theory there are plenty of reasons to favour a small age gap. The ability of both members of a couple to sing a favourite childhood television theme tune could bond them together, at the risk of irritating those nearby. And sharing the joy of getting a free bus pass at a similar time, or saving money from combining big birthday parties, is clearly attractive.  
That's theory, though, re: the advantages of a smaller gap in age. 
In truth, studies done in the UK, writes 1843, indicated that there was not "a strong link between age gaps and divorce rates in England and Wales, though there was some evidence that women marrying later than 30 who were more than ten years older than their spouse were more likely to divorce."
Research from multiple sources seemed to show that men who liked 'em young often lived longer lives and were in better health in general. 
Unfortunately, it doesn't seem to go both ways. In the end, cougars might do better to default to a guy in their age group rather than the young dude cutting the hedges around the pool.
Research affirming chilling with your millennial girlfriend might be the true key to longevity didn't touch on whether May-December romances were happier than other kinds, either. 
In the end it's probably a good idea for an older guy to stop and consider whether he wants to explain all his pop culture references for the next decade or three—though conversation in that situation may be a little overrated.