5 More Of The Best Sex Toys To Use In The Bedroom
Use these sexy tools for her pleasure, and yours.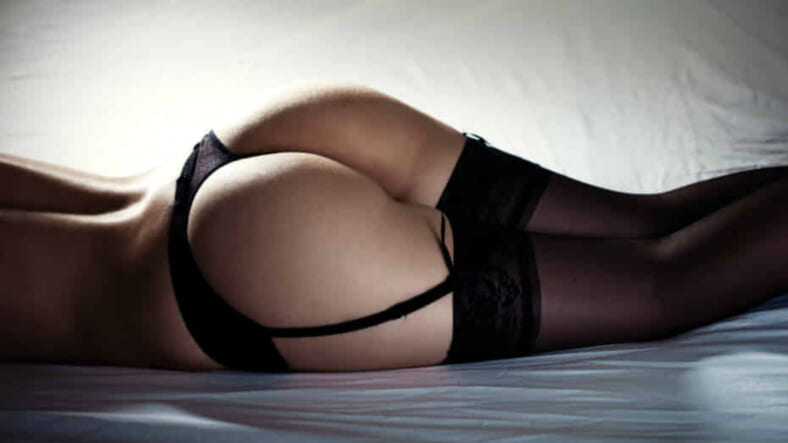 We already showed you five of the best sex toys you and your partner can use to add some excitement to the bedroom. Since the limit to passion simply does not exist, we decided to round up five more of the best sex toys out there, to make your sex life even better.
Enjoy!
1. We-Vibe Sync

If you've ever fantasized of getting your girl off in public, hands free, your fantasies are about to come true. Behold the We-Vibe Sync, a small remote controlled couples vibrator that sits on her clitoris and stimulates her g-spot, making for some seriously intense orgasms.
For example, just have her put it in place before going out to dinner, grab the remote (or sync it to your phone!), and the power is in your hands, my dude. Is she eating a salad? How 'bout a side of orgasm, my lady?
Plus, during sex, you benefit from the vibrations as well, so there are just strong orgasms all around. Now that's what I'm talking about.
Get it here.
2. Eva

Couples vibrators are cool and all, but if your lady friend is blessed with a tight kitty, that extra chunk of vibrator can make it difficult, nay, impossible for a penis to get in there alongside the vibrator. They just can't coexist.
That's where Eva comes in. Eva is a teeny tiny little vibrator that your girlfriend nestles between her hoo-ha and rests smackdab on her clitoris. That's it! It sits on her clitoris, and nothing goes inside, so there's enough room for…ahem, more important things.
Get it here.
3. We-Vibe Tango

This tiny little vibrator is a must in the bedroom, because frankly, the human hand and a vibrating piece of machinery are on completely different dimensions. Sure, you can get your lady friend off using your hand, which is commendable, but sometimes she just wants something that vibrates. And this is something that vibrates, and it vibrates very well. 10/10, would definitely recommend.
Get it here.
4. Sensua Suede Whip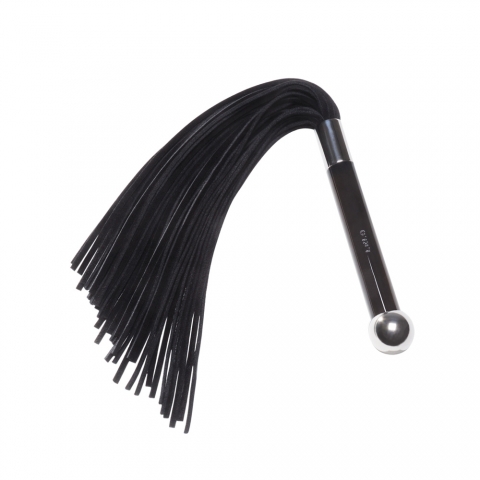 For the more adventurously inclined, a leather whip or flogger is always a fun segue into the kinky world of BDSM. Now, we're not saying to whip her thighs until she bleeds (don't do that), but a couple of light lashes on her ass are sure to lead to some seriously passionate sex, because a little pain releases endorphins, which are the brain's pleasure juices. Science! Plus, studies prove that most people are (secretly) kinky, so we already know you'll enjoy this.
Get it here.
5. LELO Oden 2

This is where technology meets sex on a whole 'nother level. The Lelo Oden 2 is a remote-controlled cock ring/vibrator combo with a "SenseMotion" sensor that either lets you change the intensity without pressing any buttons (because interrupting sex to press some buttons is lame), or you can set it so that the vibrations increase the faster you move, for orgasms like you've never had before. Calling this "The world's most sophisticated vibrating couples' ring" is an understatement.
Get it here.
Trust us, these five toys will really get things hot and heavy. But we're not done yet — there are some things that aren't sex toys that also lead to some of the best sex you'll ever have, so get ready.
Honorable mentions for mind-blowing sex are:
LELO Hex condoms

Hands down the most incredible condom in existence. Round of applause to the developers over at LELO, because the this makes you forget you're even using a condom. Hats off to you, LELO.
So, if you're a fan of going bareback but don't want to risk and STDs or any surprise babies, give this little guy a try. You won't be disappointed. That's a promise.
Get it here.
Überlube
No matter how hard you try to deny it, lube makes everything feel so much better. Seriously — no sex session lives up to its feel-good potential without a little bit of lube. And this is some goooood shit. Not sticky, not greasy, hella slick, lasts forever, and is just some really, really good lube. It's basically the Lamborghini of lubes, which is why you should always keep a bottle of the stuff on your nightstand.
Get it here.
Wicked Ultra Chill Lube
What's better than normal lube, you ask? Lube that makes you feel things down there that you've probably never felt before. Try this cooling lube that has peppermint leaf, ginger root, and menthol that "keeps you cool as playtime gets hot." I tested it, and i approve. 
Get it here.
Have fun, my friends.