7 More of the Best Sex Toys to Use in the Bedroom
Use these naughty tools for mind-blowing sex.
Hello, gentlemen, and welcome back to yet another episode of "Best Sex Toys to Use in the Bedroom," where I personally search far and wide for some of the best sex toys and accessories the market has to offer, and then tell you about it.
Here, I've compiled a fabulous list of 5 more of the best sex toys to use in the bedroom, to make your sex life even better than it already is. 
1. Je Joue G-Kii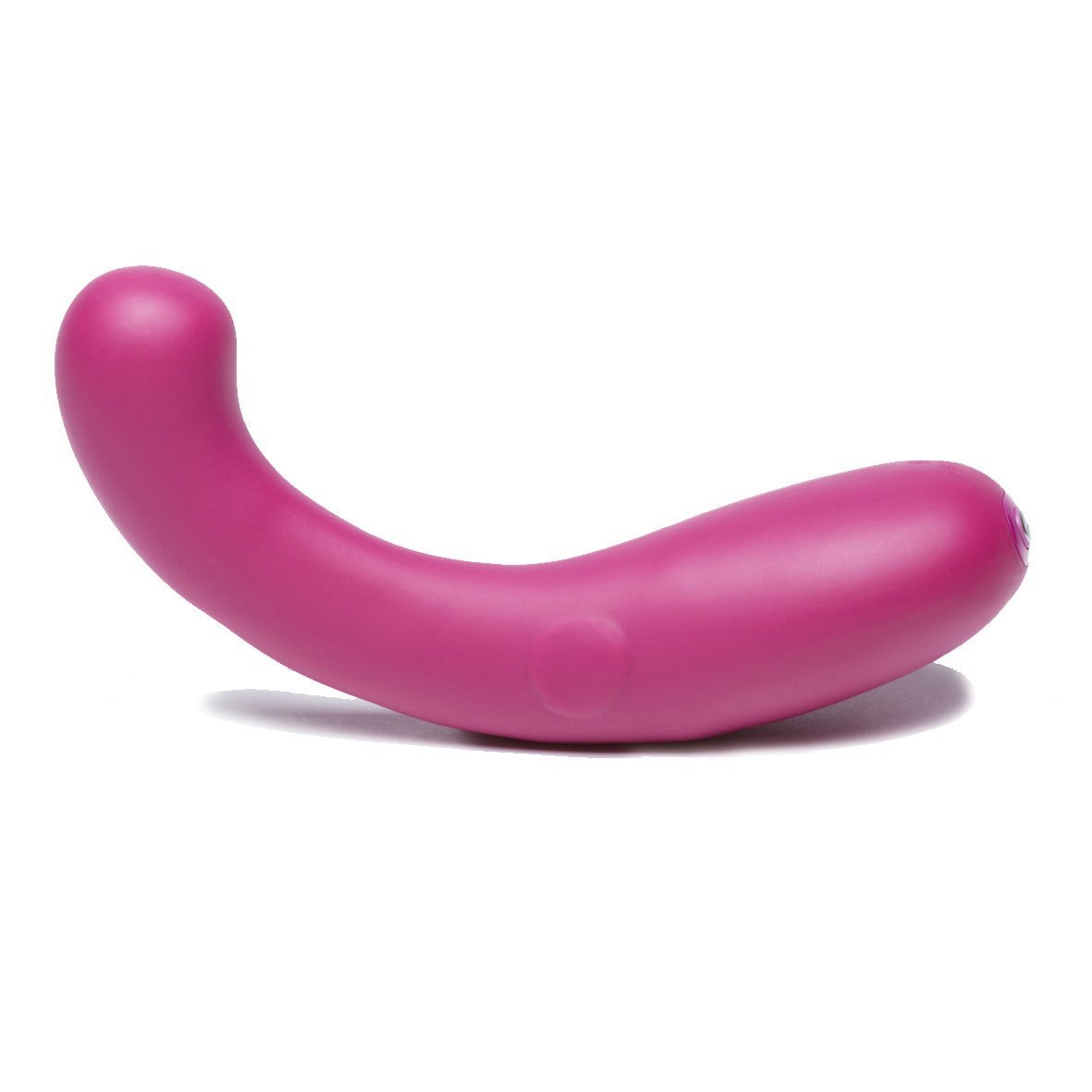 I'm gonna let you in on a little secret – vibrators make sex a lot better. Better for you, better for her, and just better all around.
A lot of dudes are against using vibrators during sex simply because they think their hands and dick are adequate, which they are! However, the human hand and a vibrating piece of machinery are on completely different levels, and frankly, sometimes she just wants something that vibrates.
With its ergonomic shape to hit her G-spot just right, and five different vibration patterns, this naughty vibrator does its job very well. 
Get it here for $139.00.
2. We-Vibe 4 Plus
Considering this is the number one best-selling couples vibrator, you already know this bad boy is going to be good.
Worn while having sex, this vibrator hits her G-spot and her clitoris, making sex feel super, super good for her. But guess what? The vibrations also give you strong orgasms, too, so everyone wins. 
And you know what else? This little vibrator can be controlled with a remote or a handy app on your phone, so you can control her orgasms even before getting in the bedroom. Have her wear it to dinner, and get her off hands free. 
Get it here for $180.00.
3. Satisfyer Pro 2
Here's a sex toy you don't see very often – a suction cup that simulates oral sex! Perfect for all you dudes who hate going down on her. 
I see you. 
With "11 programs, a smooth oval head, innovative vacuum technology and contact-free massage effect," this little toy will get her off pretty damn fast.
Trust me when I say, if you hate going down on her, you need this in your bag of tricks. 
Get it here for $51.00.
4. Bijoux Indiscreets Handcuffs
If you're looking to kink things up a little without getting too freaky, handcuffs are always a nice place to start. 
Try these soft (vegan) leather handcuffs to gently ease your way into the wild world of BDSM, without getting too freaked out.
Get it here for $60.00.
5. Sportsheets Under the Bed Restraints
Want to make things even kinkier and really make your freak flag fly? Good for you! I respect that. 
Since you're feeling adventurous, I recommend you try these sexy restraints that you set up under your mattress, so that you can tie up your lovely lady friend in the starfish position and truly experiment with bondage, because bondage is fun. 
Just for fun, watch this vintage instructional video on how to set up the restraints:
https://www.youtube.com/watch?v=RZrJ53rfNZE
Get it here for $70.00.
And since sex toys aren't the only things that make sex awesome, I'm going to keep the list going with some honorable mentions for mind-blowing sex:  
6. Red Wine
We already know that people get horny when they drink, but did you know that red wine is a serious aphrodisiac? It's true! There's a whole bunch of scientific literature on it.
According to a recent study, men who drink two glasses of red wine per day have higher sex drives than men who opt for a different poison, and it was also found that red wine increases blood flow to ladies' naughty bits, therefore making them hornier, too.
That said, I am including red wine on this wonderful list of items that will make your sex life better. Enjoy a glass or two before getting naughty, or even during sex. But please, remember to drink in moderation.
7. LELO Hex Condoms
I've mentioned this one before, and I'll mention it again, just because it's so good. The LELO Hex condom is hands down one of the best condoms you will ever use. Trust me.
Made out of tiny hexagons (hence the name '"Hex"), you'll hardly notice you're even wearing a condom. After using one of these bad boys, someone once told me, "I came so hard… I think my penis hurts."
So, yeah. It's good. 
Get a pack of 36 here for $34.90.
Enjoy, my dudes.