Take a Peek Inside the Most Expensive Home in America
The $195 million Florida estate has some insane amenities.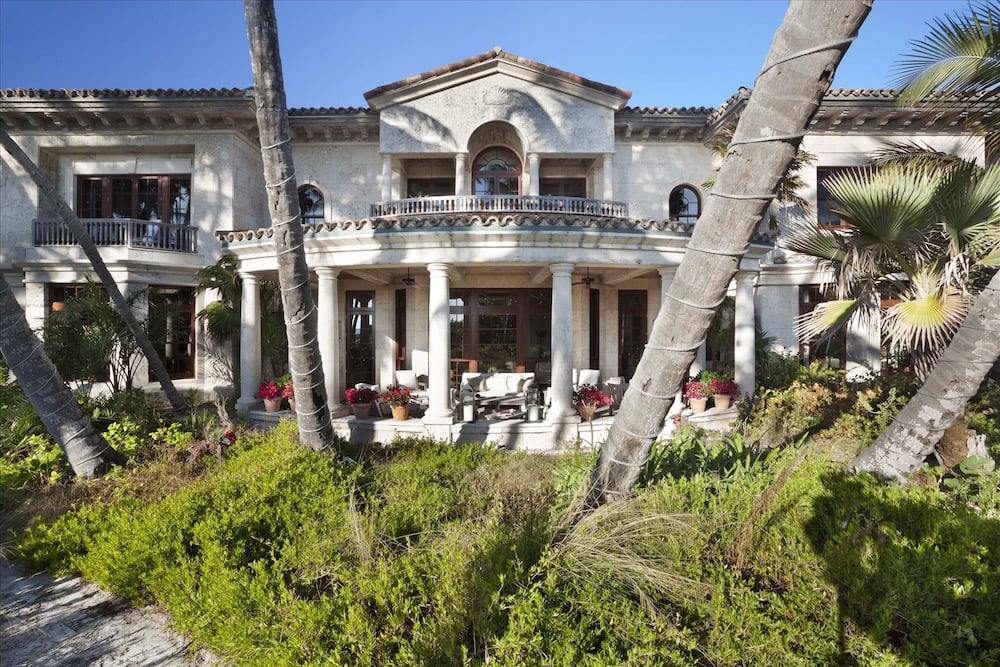 Tucked away in a quiet barrier island 20 minutes outside of Palm Beach is an estate fit for a king — a $195 million property, which is officially the most expensive in the United States.
Its 62 acres are located in Manalapan, a hush-hush getaway favored by a little-known singer named Billy Joel.
The estate is dubbed "Gemini" because its plush acreage straddles two coastlines, the Atlantic and the Intracoastal Waterway. This gives it something of a "private island" effect.
The palatial compound is actually comprised of several residences: a main "Mango House" that boasts 12 bedrooms, a guest house with seven bedrooms, and two four-bedroom "cottages" that are still probably larger and more luxurious than most homes. 
And of course all that primo seaside real estate is used to its full potential. There are two golf courses, a botanical garden, a half basketball court, a tennis court, and (duhh) a pool. 
Its title-holding $195M price tag is far ahead of the second-most expensive home in the country, at $150 million. 
For the full effect, why not take a high-definition video tour:
Gemini | A Luxury Home For Sale in Manalapan, Florida | Christies International Real Estate from Luxury Real Estate South Florida on Vimeo.
" tml-embed-width="640″ tml-embed-height="360″ tml-render-layout="inline
Any takers? Check out the listing on the website of the fittingly noble-sounding Premier Estate Properties.