NYC's Most Expensive Condo Comes with Two Rolls-Royces and a $1 Million Yacht
For $85 million, it's the least they could do.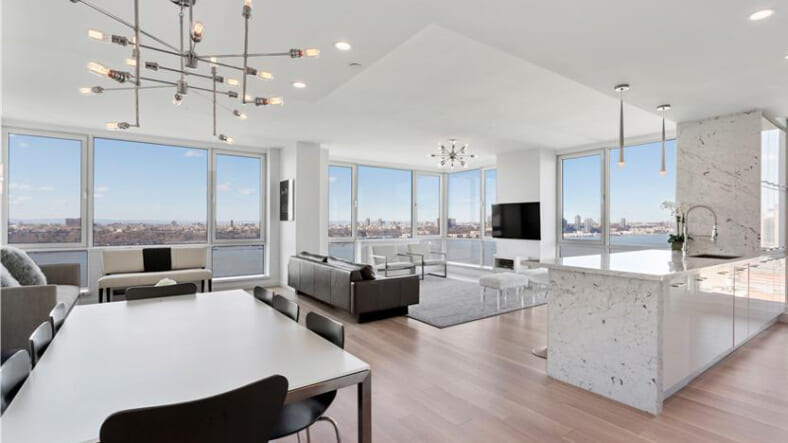 We're not going to gush on about how the mega-condo comprising the entire 45th floor of Midtown Manhattan's luxurious Atelier just went on the market for a mind-numbing $85 million. This is purely about the insane perks along for the ride with its eight-figure asking price.
For starters, should you like to renovate, a $2 million construction credit is at your disposal. After all, you wouldn't dream of setting foot in this 8-bedroom, 8-bathroom dump as is, would you?
To bop around town, let's throw in a pair of Rolls-Royce Phantoms, one hardtop and one convertible. Believe us, you'll want the top down when you drive out to the complimentary mansion in the Hamptons for the summer. (Seems like they should make a chauffeur part of the deal, although we didn't see one listed.) Alternatively, you could just sail out that way in the supplied million-dollar yacht with five years of docking fees included.
Should you tire of the live-in butler or private chef, perhaps you'll enjoy dining weekly for free at Chef Daniel Boulud's renowned restaurant. To complete your evening out, enjoy a year's worth of Brooklyn Nets courtside seats.
If none of that convinced you, then the building's tennis court, driving range, lap pool, basketball courts or bocci court probably wouldn't do the trick either. Oh well. Maybe you're just more of a west coast guy.