'Gold Rush' Star Parker Schnabel On How He Mined $13 Million and Survived The Brutal Klondike Trail
In a new spin-off show, the Discovery Channel star explores the hellish conditions faced by early miners.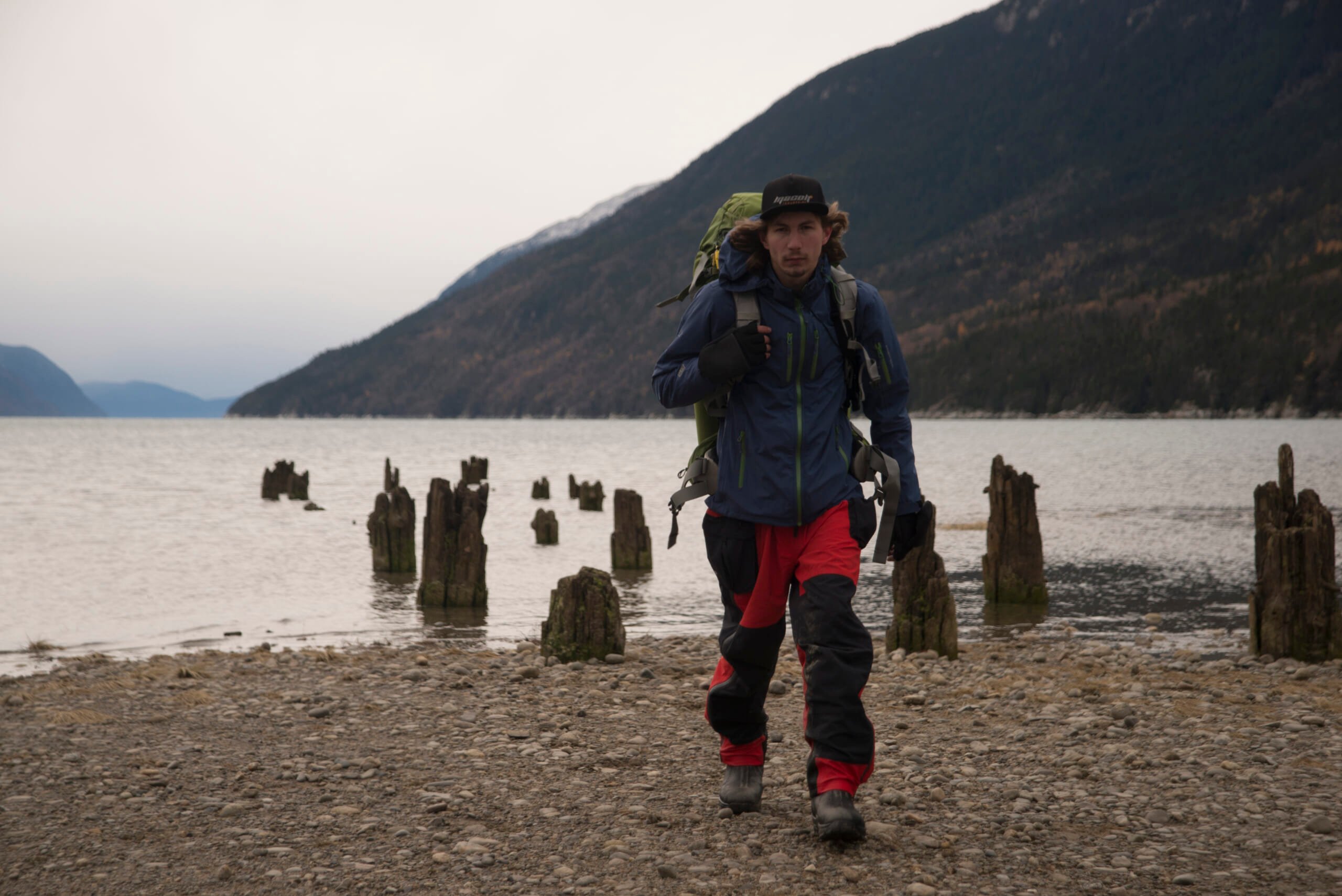 Fans of Discovery Channel's series Gold Rush have already witnessed Parker Schnabel's epic achievements. Schnabel is only 22 and he's already mined more than $13 million in gold since he took over his first operation. He consistently out-earns his rivals on the reality program using wisdom and determination that outpaces his age. 
When the mining season ends, Parker and his crew usually head back to civilization or off on a well-deserved vacation. This season Parker—along with his foreman Rick Ness—decided to extend their time on Canada's brutal Klondike trail, tackling one of history's most challenging journeys. Their epic adventure was captured for Discovery Channel's new spin-off: Gold Rush: Parker's Trail. 
Between 1896 and 1899, more than 100,000 people attempted the dangerous trip northwards into the frozen Klondike searching for the riches provided by the Klondike gold fields. Most found hardship or tragedy in the unforgiving wilderness. 
Freezing temperatures and even bears ensured only around 1 out of 3 people who attempted the trail reached their destinations. In Parker's Trail, Schnabel and Ness attempt to replicate the trials and tribulations of their gold-mining forbears and to see if they have what it would have taken to be gold miners in the early 20th century.
Maxim caught up with Parker to ask about the past season of Gold Rush, how he's spent his off-season, and what made him want to risk his life in attempting the harsh Klondike Gold Rush trail.
How was this mining season compared to past years?
With my grandpa passing away last spring, this year was a fair bit different. He actually passed away a year ago, last week. That was a bit tough, I always relied on him for support and without him it was a bit unnerving. But on the flip side, there was a lot of good things that came out of it. It really showed me that many of these guys care a lot, and are here to find a lot of gold, get a lot of work done and support me. There were four or five of the guys who showed up to my grandfather's funeral which meant a lot to me. That was a huge step to realize all of that. 
From a mining standpoint, it was a good year. We found a lot of gold, we came a long ways in regard to how our operation worked. Building that conveyor on the excavator was a huge step. We are going to continue to pursue that type of thing. All around I was very happy with the season, I think we progressed a long way from where we were a year ago.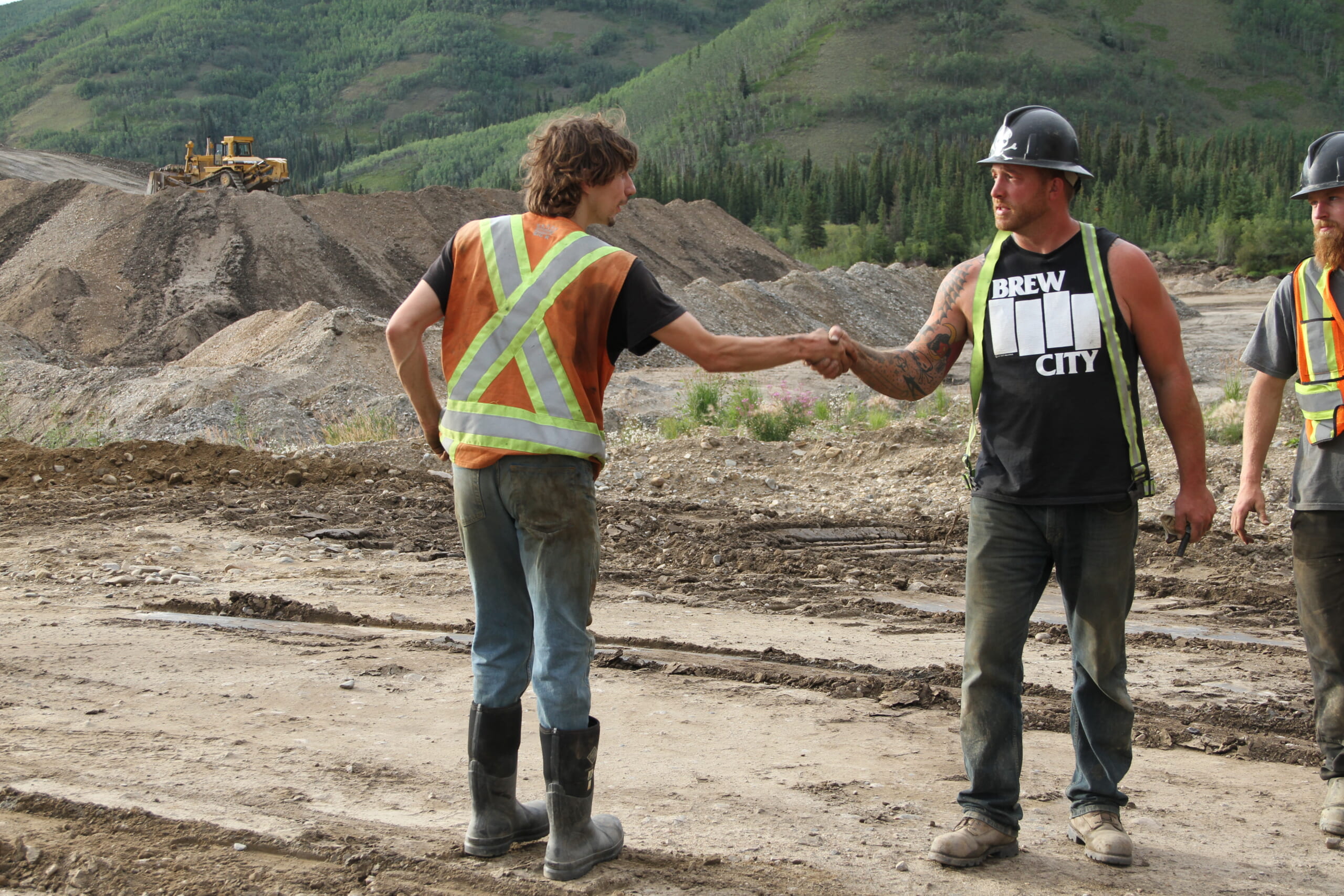 Were you happy with your gold total considering the early-season uncertainty and the shifting season goals? (Parker mined 4,311 ounces of gold this season)
Yes, I was happy with what we found this season, for sure.
How important is Rick to your operation? Do you envision two separate mining sites going forward now that he's shown he can handle a second setup?
Rick is the heartbeat of our operation. He is a damn good foreman and a damn good guy. As a person I really like him. If he wants to continue running a second operation, I'll always make that available to him (well to the best of my ability!)
When everything freezes up and the season ends, where do you go? Straight back home or do you head somewhere tropical for a well-earned vacation?
This year, I went on the trail but normally I come home and spend a week hunting with my dad in November and then I usually travel – I've been to Australia twice.
What was top of your wish-list with this past year's earnings? Any toys you had your eye on?
We made some money this season, but it's going right back into the ground. And what I mean, is that we are buying new equipment to improve our operation. I don't own a boat or any fancy cars or a fancy house. I have a big expensive sand box instead.
How much better was this season having your girlfriend at the mining site? Did it make month after month in the Alaskan wilderness more bearable?
Yes, Ashley was a huge help. I don't think she gets quite enough credit for how well the summer went. She is great to be around, she is great for me and she is just a really cool chick.
So what was the idea for this new spin-off show? Was it your idea or someone else's?
I have become very close with the series producers of Gold Rush. The four of us were sitting around one day, talking about what to do in the off season, and this idea came out of it.
Having attempted this journey, do you think you would have succeeded as one of the original gold miners in the region?
That's a big question that we always ask ourselves. And I think so. You would have had to be pretty damn tough, but I think the four of us would have made it. We may have eaten James Levelle first so at least the three of us would have made it.
What was the most difficult part of the trek? Who struggled more, you or Rick?
Rick's got 13 years on me and is really not built for this kind of thing. So from a physical standpoint, he struggled more. From a mental – It was definitely a mental struggle for everyone – but no one had a mental breakdown so that was good! The most difficult part was once we got further north and it started getting really cold, ice in the river etc brought a host of new problems.
Were you panning for gold along the route or were you just trying to reach the destination in one piece?
The search for gold was a big topic of discussion, where to do it and how to do it and how does it play out in the show. As winter closes in, do we try to get as far as we can or do we try to search out spots for prospecting? It's definitely a reoccurring point of discussion throughout the trail.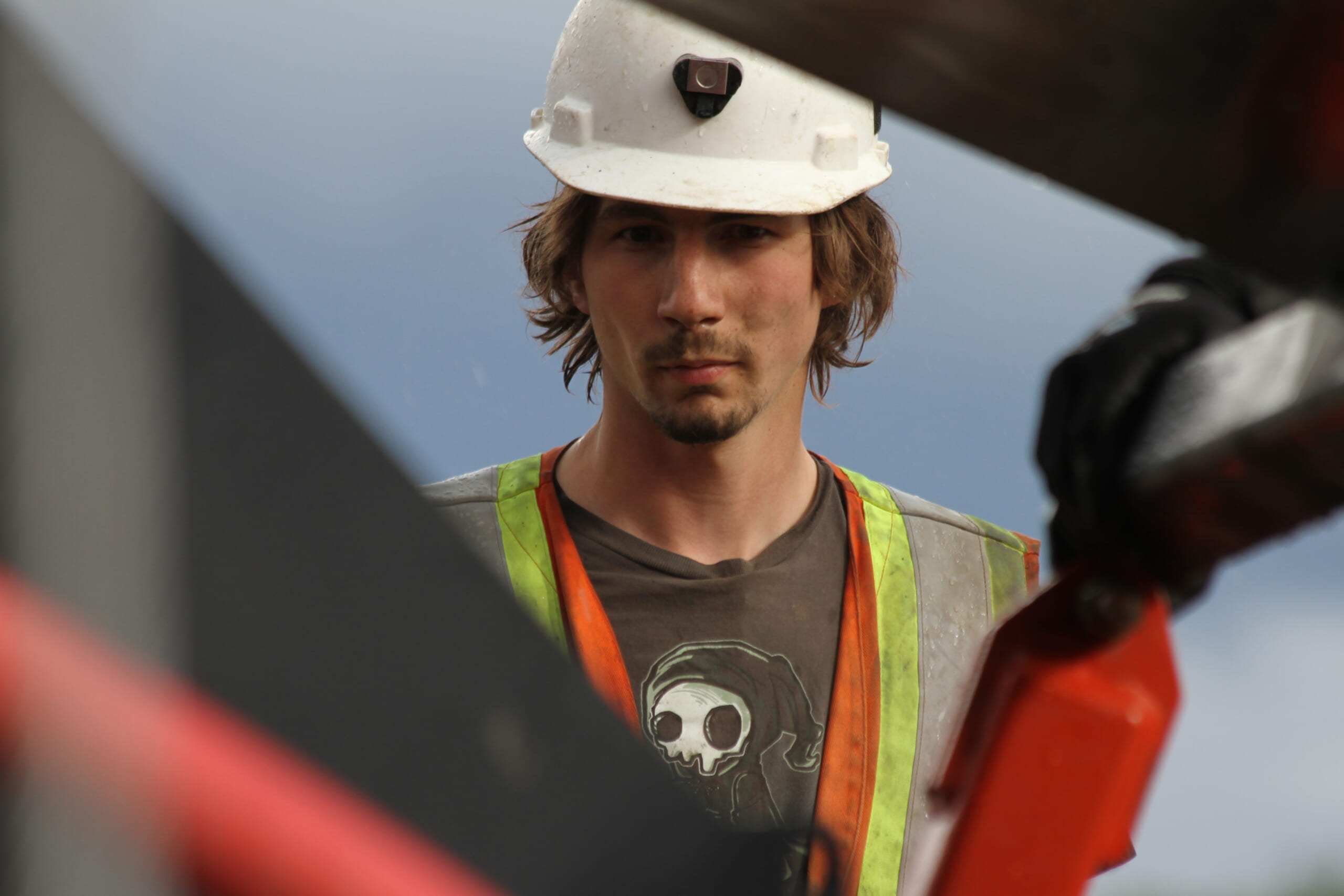 What can we look forward to next season on Gold Rush? Are you planning on continuing this year's plan, staying on Tony's land, or are you searching for a different opportunity on new land?
We have a few new things in the works. For the time being we are staying on Tony's ground because we have done a bunch of stripping on it and have established ourselves there. With that said, there is definitely movement happening on other opportunities. I can't give anything away but we are working on that. I'm looking forward to another season of mining and hope we find more gold.