Get Lit the Natural Way with Patagonia's Eco-Friendly New Beer
Just don't fill up your Prius with it.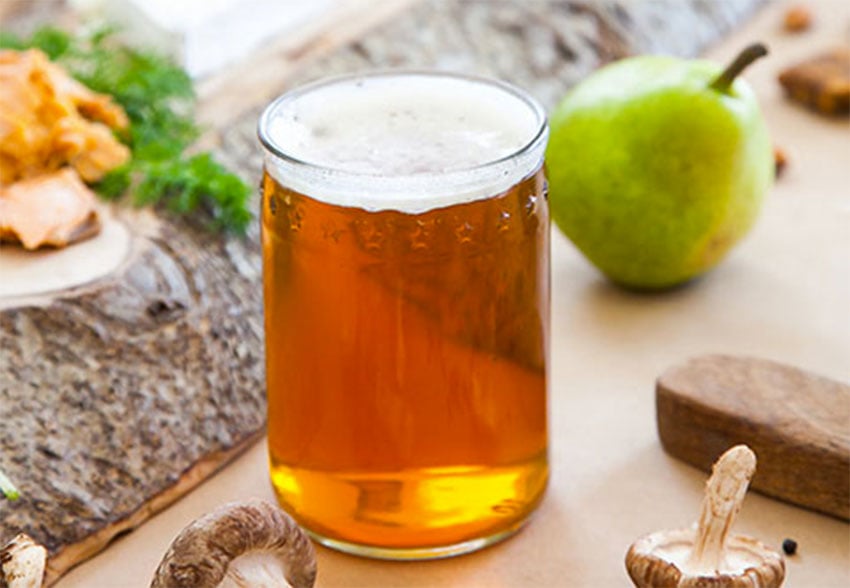 If you're the kind of person for whom the nature trekking credo "Take only pictures, leave only footprints" is like a religion and you recycle everything you can fit in a recycling bin, Patagonia has created the beer for you. 
Together with Hopworks Urban Brewery, Patagonia has created Long Root Ale. The outdoor clothing retailer explains in detail why Long Root is such an environmentally friendly product. The Ale is…
…a great tasting beer that's the first to be made with Kernza®, a perennial grain grown using regenerative agriculture practices. We believe the future of farming lies in organic regenerative agriculture which restores soil biodiversity, sequesters carbon, and efficiently grows crops without chemical fertilizers or pesticides.

Our delicious pale ale is brewed with organic two-row barley, organic yeast, organic Chinook, Mosaic and Crystal hops, and Kernza. Kernza's long root system and perennial growth allows it to thrive without tilling, preserving precious top soil. It also uses less water than conventional wheat, removes more carbon from the atmosphere and makes one damn good beer.
It's a "dry, crisp" beer which Patagonia states fits in with "a mission to repair our food system through organic regenerative farming practices and encouraging others to do the same."
Time noted that this is actually Patagonia's second beer. Their 2013 organic California Route was only sold in a few places. 
Long Root Ale is currently available in Whole Foods grocery stores located in California, Oregon, and Washington. 
If you grab some for the next camping trip make sure you take them with you when you leave the woods, otherwise, what's the point?