Pininfarina Introduces the Home of the Future
The luxury Italian car designer is branching into interiors.
Pininfarina is best known for designing fast cars with sleek, modern looks. The storied company even shaped the look of the Ferrari in a now-iconic 1951 collaboration. Now, the design house is branching out, bringing its cool Italian sensibility to the world of interior design.
At the recent Salone del Mobile Furniture Fair in Milan, executives announced the inauguration of Pininfarina Home Design. They unveiled renderings of potential homes in four major metropolises around the world: Turin, Miami, São Paulo, and Shanghai. The company's eye for design proves equally well suited for the rustic romanticism of Italy as it does for the dazzling modernity of Shanghai (see below).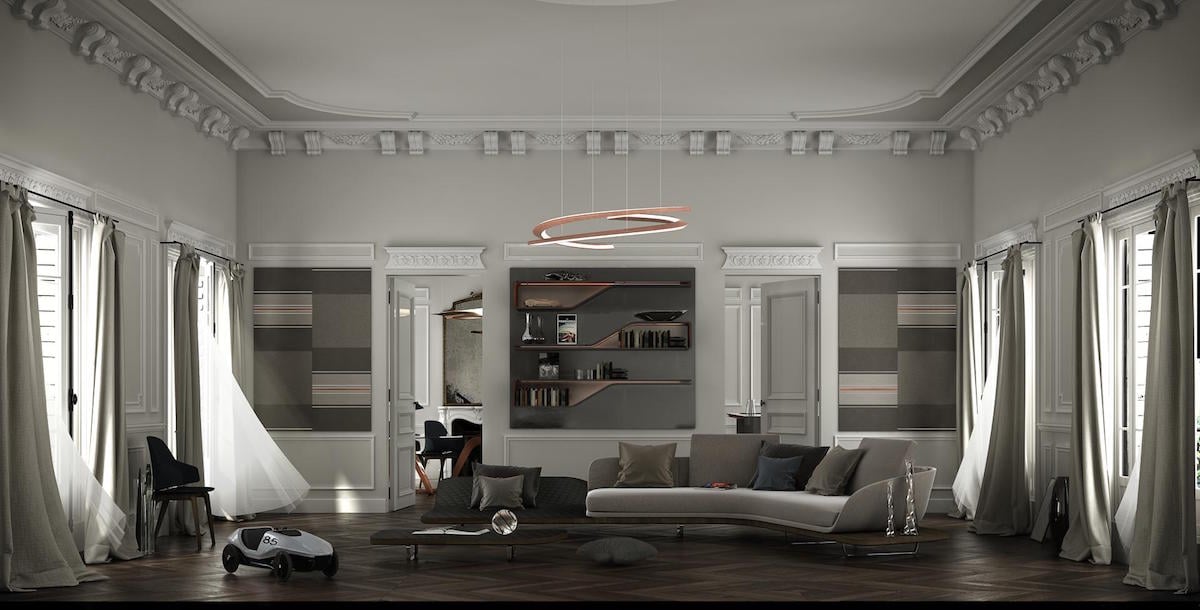 "Pininfarina Home Design represents a journey in exploring new scenarios. A journey into the HomeSpace in which we have combined, for the first time, our heritage for furniture design with our innovative style in architecture and interiors," Chairman Paolo Pininfarina said in a statement.
The designs are a culmination of partnerships with Milanese furniture designer Reflex, LA-based kitchen designer Snaidero USA, and tile maker Casalgrande Padana. The results speak for themselves.