The Playboy Mansion Is Up For Sale — With One Crazy Catch
Would you do it if you had the money?
The Playboy Mansion is selling for $200 million—but that gargantuan price tag also gets you 89-year-old Playboy founder Hugh Hefner as a roommate.
The nine-figure deal would be structured as a "living estate" that requires any buyer to allow the pajama-clad Hefner to continue renting his living quarters on the five-acre property until his death, CNBC reports.
Fortunately, there is plenty of space to avoid awkward encounters with Hef as he feeds his menagerie of albino peacocks, silently relieves himself in the grotto, or orders bored Playmates to watch Casablanca with him in the home theater (again).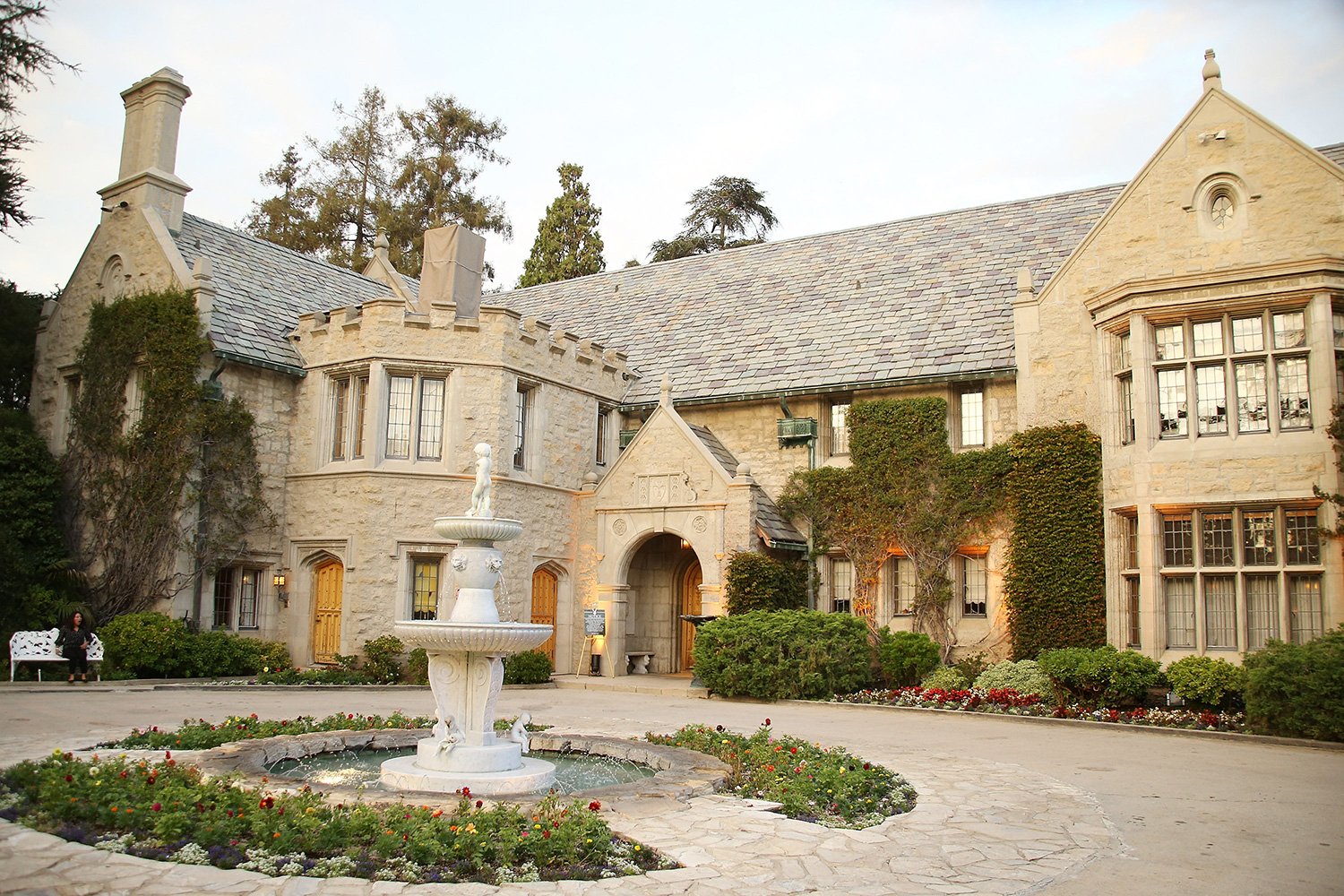 The 22,000-square-foot Gothic Tudor mansion in Holmby Hills, California is being put up for sale by Playboy Enterprises as the company increasingly shifts resources into becoming a global licensing brand. 
Aside from decades of libidinous and celebrity-studded history, the 29-room mansion features a wine cellar, catering kitchen, movie theater, separate game house, tennis court, gym and swimming pool complete with that famously seamy, cave-like grotto. The property also boasts a four-bedroom guest house, aviaries, exotic animal pens, and a private zoo license. 
Hefner, who lives in the mansion with his 29-year-old wife Crystal, a former Playmate of the Month, rents his house from Playboy Enterprises. He bought the mansion in 1971 for a then unheard-of $1.05 million.
"At the time Hef and Playboy purchased the home, it was the largest real estate transaction in Los Angeles history," Gary Gold of Hilton & Hyland, an affiliate of Christie's International Real Estate, said in a press release announcing the sale. 
If someone actually forks over $200 million for it, the Mansion would be among the most expensive residential properties in the country.