The Playboy Mansion's New Owner is The 32-Year-Old Billionaire Heir To the PBR Fortune
He also owns the company that invented Twinkies.
Hugh Hefner has finally passed on the keys to America's most storied party pad.
The Playboy Mansion, the site of countless libidinous, star-studded bacchanals for decades, just sold to 32-year-old billionaire Daren Metropoulos. 
He's the heir to the $2.8 billion Pabst Blue Ribbon fortune (it was bought by his father, billionaire dealmaker C. Dean Metropoulos) and the family also owns the company that invented Twinkies. The private equity firm Metropoulos & Co. bought Hostess Brands in 2013.
" tml-embed-width="500″ tml-embed-height="380″ tml-render-layout="inline
The 20,000 square foot Holmby Hills estate was listed for a whopping $200 million, but while the final price was not disclosed, Metropoulos reportedly paid "over $100 million". He's also agreed to let Hefner, 90, live there for the rest of his life.
Metropoulos was said to be one of several deep-pocketed bidders, but he may have had an advantage. He's been Hef's next-door neighbor since 2009 when he bought the adjacent $18 million mansion. The PBR heir even has plans to join the two properties together into a sprawling 7.3-acre estate.
Keys to the mansion give him access to 29 rooms, 12 bedrooms, a home theatre, a gym, a tennis court, an exotic animal-filled zoo and of course, that infamous grotto that most likely needs to be thoroughly cleaned.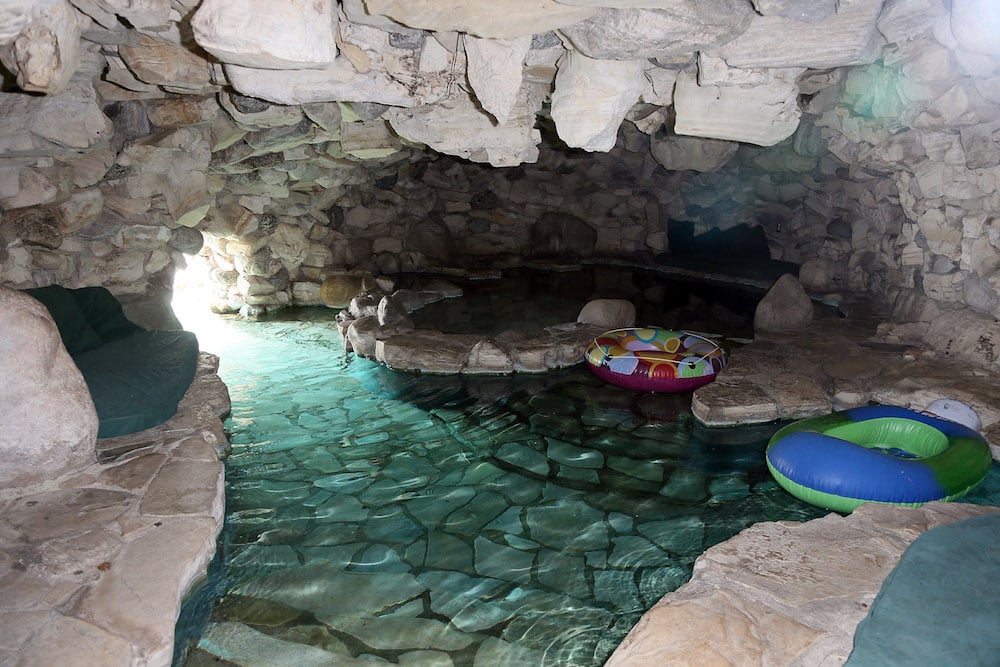 Metropoulos said in a statement that he most wants to preserve the heritage of the mansion, which dates to 1927 and was designed by renowned L.A. architect Arthur Rolland Kelly (Hef added the grotto in '70s, FWIW).
"The heritage of this property transcends its celebrity, and to have the opportunity to serve as its steward would be a true privilege," Metropoulos said.
But Metropoulos and his brother Evan hit a party at the mansion with Snoop Dogg back in 2013, and we have reasons to believe architecture was not discussed during the night, pictured below.
So congrats on Metropoulos's new digs—and best of luck to getting along with his new pajama-clad roommate.