Pornhub Just Launched a Sex Toy Line for Couples and Made a Freaky Music Video to Go With It
This will be a huge, throbbing hit for sure.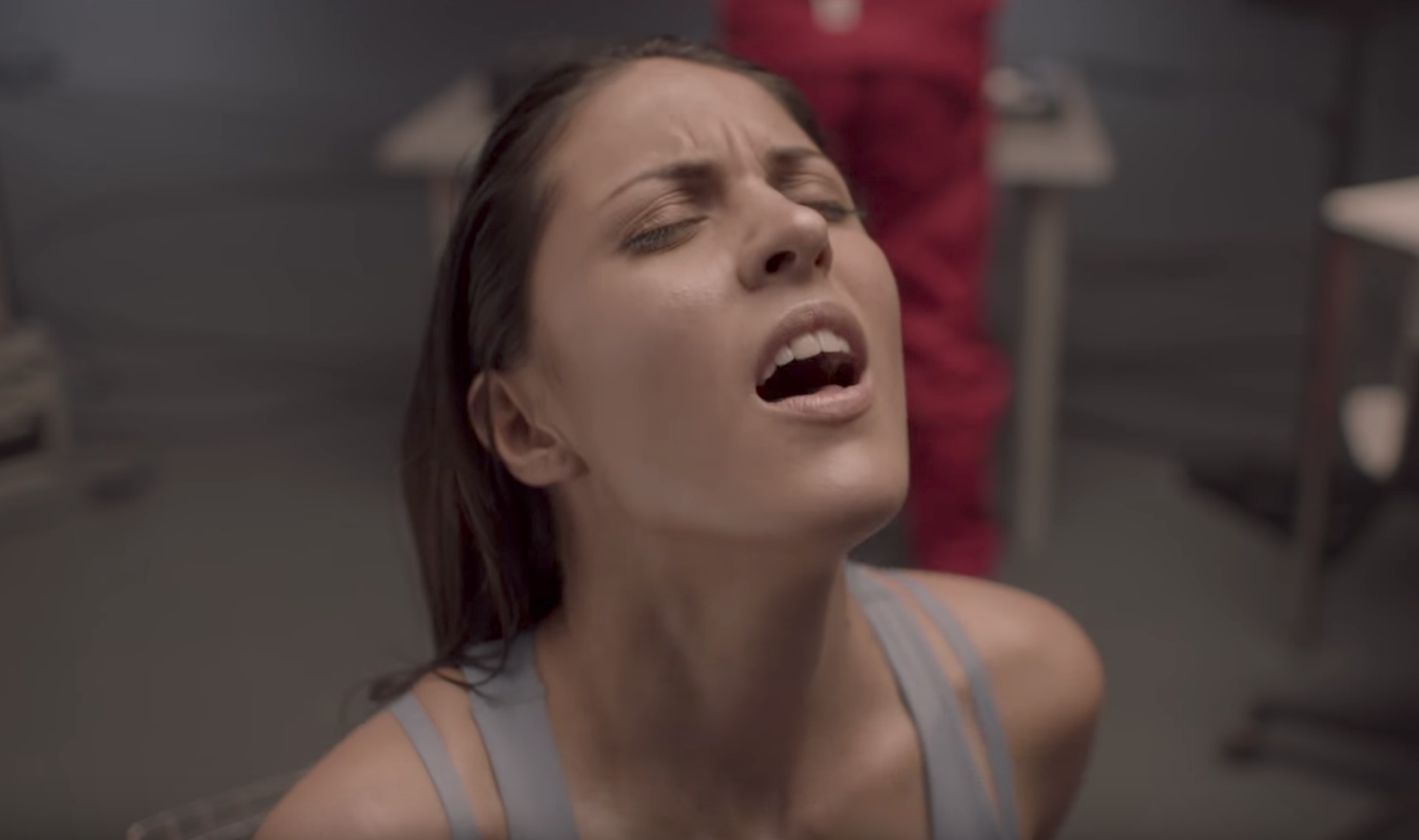 It takes talent to become a great musician. It takes even more talent to create a song where all of the instruments are sex toys.
Yeah, Pornhub just did that.
https://www.youtube.com/watch?v=evX2Q5bcpa0
Using their own line of sex toys developed in collaboration with Ann Summers — which includes vibrators, fleshlights, and butt plugs – Pornhub teamed up with electro-pop group Perlita and recorded an entire song only using sounds produced by sex toys.
There's also a woman moaning nonstop. You know, for vocals. That means you can't listen to it at work, because you might get some weird looks.
The song is fittingly called "Sex Instruments," and the video features porn stars Carolina Abril and Jesus Reyes.
According to Pornhub, the video "serves as a metaphor for the numerous ways a couple can enjoy the large selection of Pornhub Toys by telling the story of a young couple that is not only experimenting with music, but with the toys themselves."
"With over 50 years' experience supplying the most innovative and quality sex toys, Ann Summers is a British establishment that has provided pure titillation for couples across the U.K. Now, with the launch of our wide-ranging sex toy line, that excitement will be shared amongst couples and males from across the world," says Corey Price, vice president of Pornhub.
"Being the leading provider in adult entertainment, and considering our past success with both the TwerkingButt and launch of our very own lube line, we have a firm grasp on how to best extend sexual pleasure, from the screen and into the bedroom."
Want to try out some the toys that made such an erotic music video possible? Great! Here are 5 of the best ones:
Turbo G-Spot Vibrator
Turbo Rabbit Ears Vibrator
Turbo Clit Stim
Supercharged Wand Set
Ribbed Pussy Stroker