The Insane Porsche Design Tower Is The Hottest High-End Property In Miami
Auto-obsessed residents park supercars inside glorious penthouse apartments.
Back in 2014 we first told you about Miami's $560 million, 60-story Porsche Design Tower, a collaboration between Porsche's iconic design arm and noted Miami developer and car collector Gil Dezer. 
With the project slated to finally open in September, only five of the building's 130 ultra-luxe residences, which feature glass-encased sky garages allowing residents to rise up to their floors and then park in their own apartments, are still available, with prices ranging from $6 million to $30 million, according to Robb Report.
Marking Porsche Design's debut in real estate, private auto galleries are also available for purchase at an additional $1.8 million to $2.5 million with room to display four to nine cars and can be configured to include a seating area, a private bar, and billiard table.
The cutting-edge condos also offer unparalleled ocean-front views (through floor-to-ceiling windows) and lavish amenities that include a plunge pool and a balcony equipped with an outdoor kitchen.
At the "apex of affluence" is the the 19,043-square-foot penthouse, currently still available, which spans the four top floors, provides exhibition space for 11 cars and features two private swimming pools, four suites, six and a half bathrooms, two balconies with kitchens, and a rooftop terrace.
All residents have the use of a full-service spa, ballroom, movie theater, and game room equipped with state-of-the-art racing simulators. 
And last but not least a dedicated car concierge will oversee the care and maintenance of each resident's vehicles rom hand washing to oil changes and everything in between.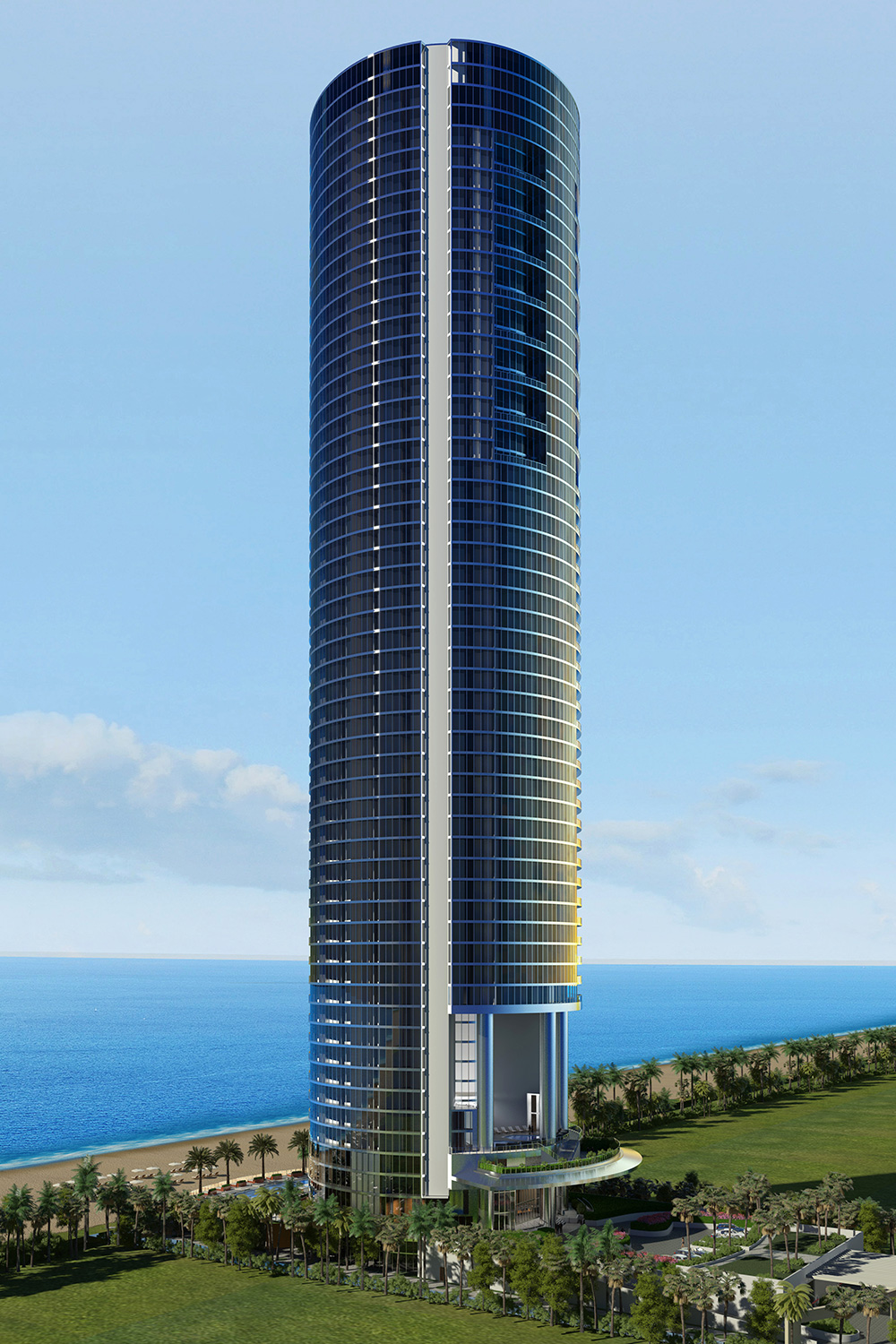 How could you even think of living anywhere else?