Try This Refreshing Champagne Cocktail Created Just For The Miami Open
Drink, set, match.
At the upcoming Miami Open beginning March 21, all eyes will be on the unstoppable Novak Djokovic, who could crush the competition given that Roger Federer is recovering from an injury and won't be playing. Off court, however, attention will be focused on the Moët Afternoon Ice, a new champagne cocktail created just for the annual tennis tournament by John Lermayer, the acclaimed mixologist behind  Miami's Sweet Liberty.
And it will be a secret triumph for Federer of sorts if the bubbly concoction detracts from Djokovic's moves, because "FedEx" is Möet's brand ambassador. The drink is the first ever created by Moët for its recently-released Moët Ice Impérial brand, in a frosted white bottle and designed to be served on ice.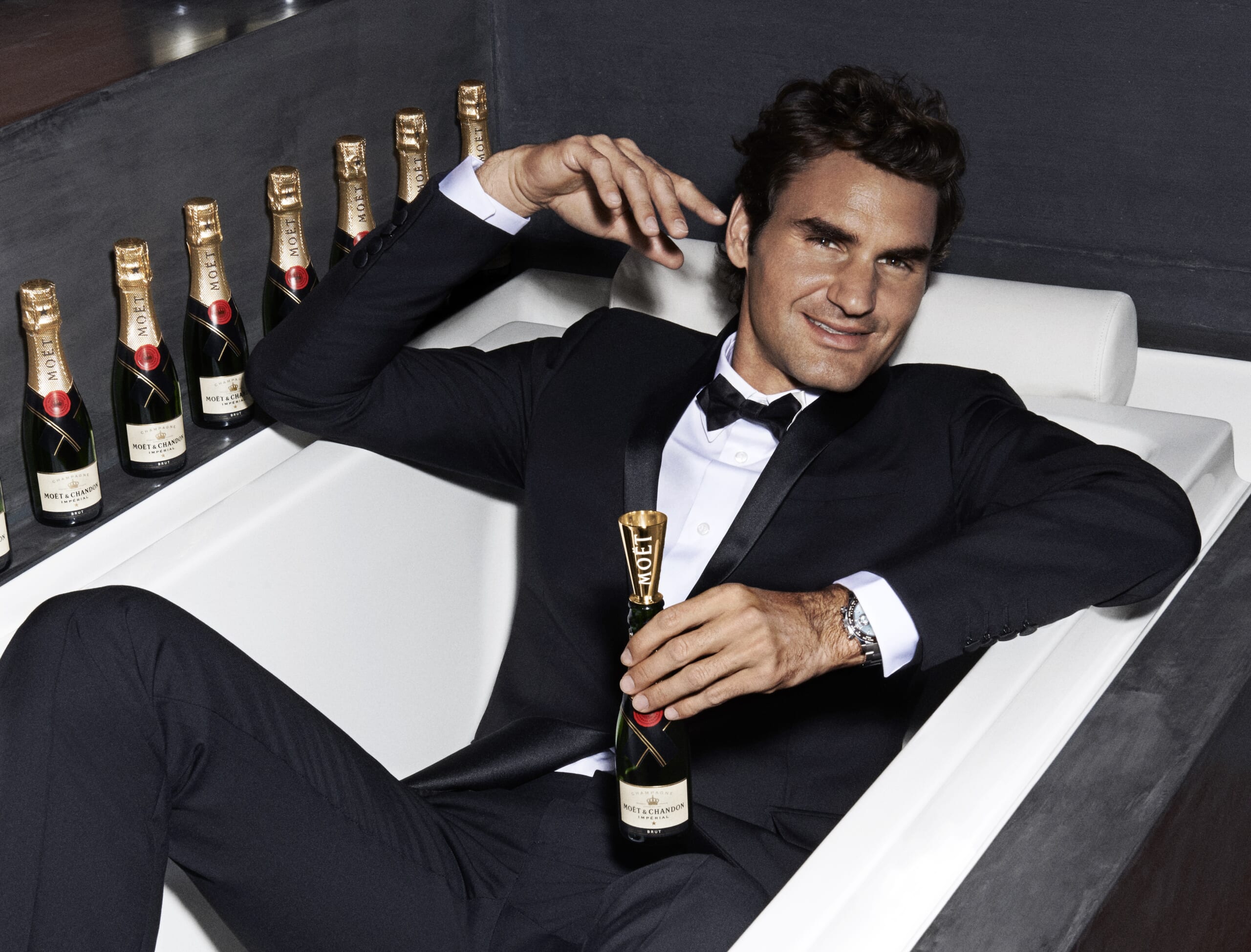 Spectators at the Key Biscayne stadium will be able to cool off with refreshing goblets of Moët & Chandon in the stands, while the cocktail itself will be available at South Florida's Rhythm & Vine. Here's the recipe, should you care to recreate it at home. Just save some for us.
MOËT AFTERNOON ICE
4 oz Moët & Chandon Ice Impérial
2 oz Grapefruit Juice
1 oz St. Germain
Pinch of salt
6 mint leaves
4 quarter wedges grapefruit

In a large rocks or wine glass pour grapefruit juice and St. Germain over ice. Stir in the salt, mint and grapefruit wedges. Top with Moët Ice