3 Sparkling Wine Cocktails To Drink Right Now
Here's how to transform cheap bottles of bubbly by transforming them into killer cocktails.
You probably poured sparkling wine on New Year's Eve. But maybe didn't drink it all, and there's a few bottles prosecco or cava or some other inexpensive, less-than-Champagne sparkling wines lying around that you need to use.
I guess now is the moment when a sparkling wine cocktail makes sense.
Normally, to be completely honest, the whole idea of a sparkling wine cocktail irritates me. They're usually so lame. Consider the dreaded mimosa, one of the worst drinks of all time. Hey, can I serve you some really cheap sparkling wine topped with store-bought orange juice? Yay, brunch.
Or consider the Kir Royale: Champagne poured over a half-ounce of cloying, sickly-sweet creme de cassis. It's in every bartending guide. But, seriously, who likes this concoction? It might just be me, but I always think about poor Félix Kir — the French priest who risked his life in the Resistance fighting the Nazis. And this is the fucking drink they named after him.
Anyway, whether it's New Year's Day or any other bleary morning after that comes with leftover bottles of bubbly, you're going to need some sparkling wine cocktails that don't suck. Here are three below.
Ostend Fizz Royale
It's hard to say why this early-20th-century cocktail is named after a city in Belgium, considering it calls for an Alpine cherry brandy (kirsch or kirschwasser) and a black currant liqueur from Dijon, France. But I've learned not to ask too many questions when it comes to sparkling wine cocktails.
In any case, this is far superior to the Kir Royale, which is made with creme de cassis alone. While it's tempting to simply pour the spirits directly into the glass and stir, shaking creates a more appealing and less cloying drink. Still, by all means, be lazy. It's New Year's Day.
1 ounce kirschwasser
1 ounce creme de cassis
Chilled sparkling wine
Fill a cocktail shaker halfway with ice. Add the kirschwasser and creme de cassis; shake well, then strain into an ice-filled highball or Collins glass. Top with about 3 ounces of sparkling win
Purple Fizz Royale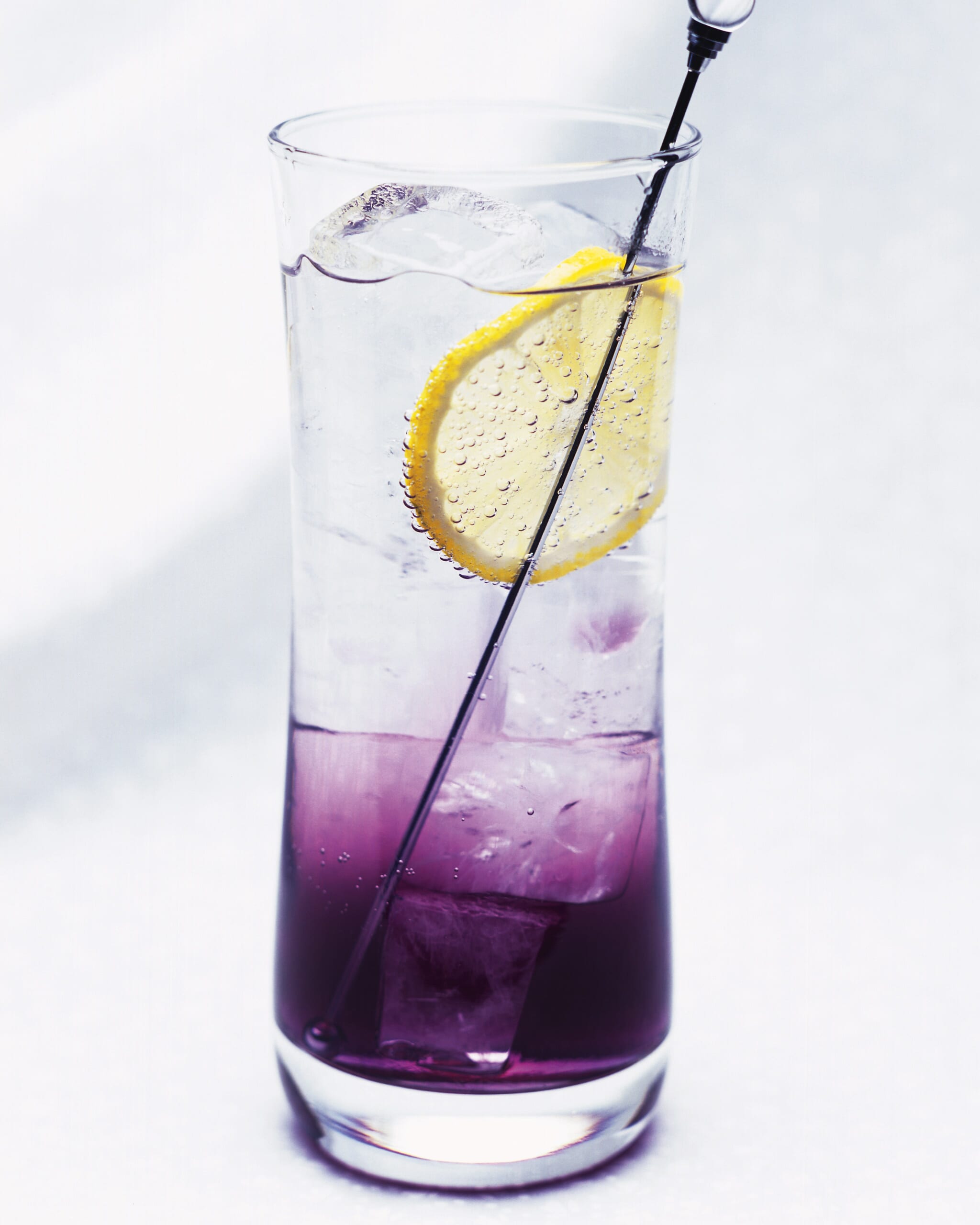 This is a variation on a sloe gin fizz that calls for grapefruit juice instead of lemon juice. Also, a traditional fizz calls for club soda, while this "royale" version calls for sparkling wine. You could serve this to the mimosa lover in your life — but tell them this is a special-edition, New Year's-brunch, purple mimosa. They'll love it.
2 ounces sloe gin
2 ounces freshly-squeezed grapefruit juice
1 tablespoon simple syrup
Chilled sparkling wine 
Grapefruit peel twist
Fill a cocktail shaker halfway with ice. Add the sloe gin, grapefruit juice and simple syrup. Shake well, then strain into an ice-filled highball or Collins glass. Top with about 3 ounces of sparkling wine. Garnish with the twist of grapefruit peel.
Negroni Sbagliato
I figure that, these days, most people who like cocktails have Campari in their fridge. Use it here, with some vermouth and your leftover prosecco, to make this classic Negroni variation, which that calls for prosecco or asti spumante instead of gin. Sbagliato means "wrong" or "mistaken," as in, "I screwed up and mistakenly put sparkling wine in this Negroni instead of gin." Sbagliato is also likely how your behavior was on New Year's Eve.
1 1/2 ounces Campari
1 1/2 ounces sweet vermouth
Chilled prosecco
Orange wedge
Fill an old-fashioned glass with ice cubes. Add the vermouth and Campari, then top with about 3 ounces of prosecco. Stir to combine. Garnish with the slice of orange.