Live Like 'The King of Cool' In Steve McQueen's Legendary Palm Springs Pad
This swingin' '60s time capsule can be yours for a cool $4.5 million.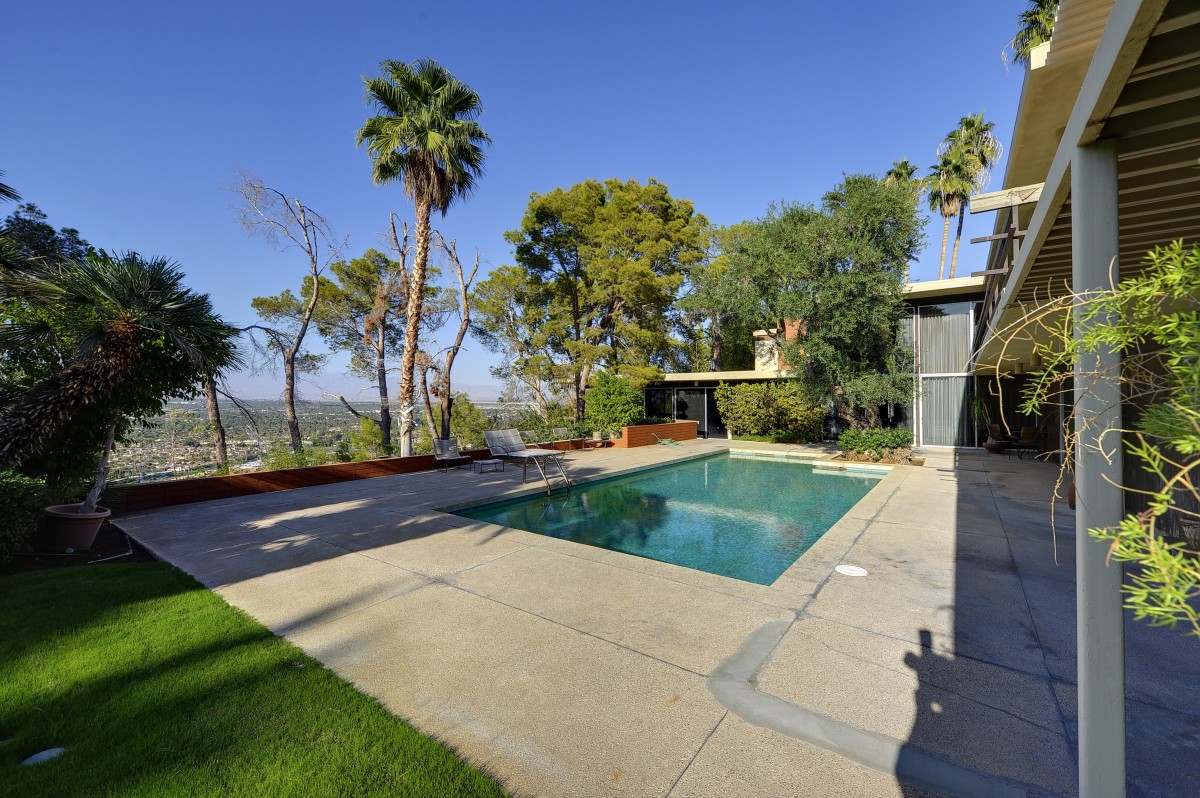 It wasn't just cars, bikes and shawl collar sweaters that Steve McQueen had great taste in. Check out his mid-century modern pad in Palm Springs, which has just been listed at $4.5 million, according to Forbes.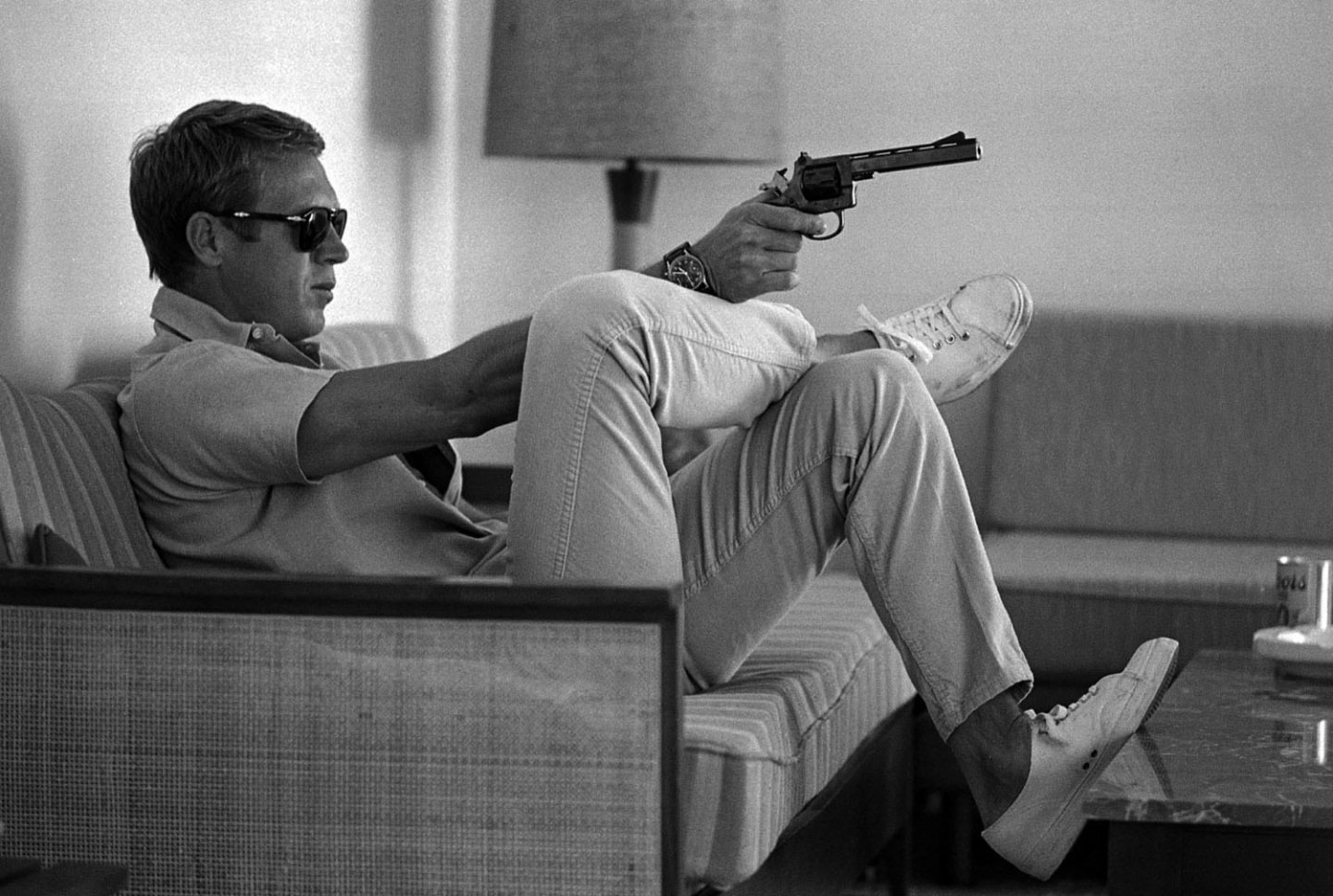 Situated on a one-acre lot a stone's throw from downtown Palm Springs, the 4,493-square-foot residence, essentially two glass boxes framed in steel, was designed by prominent Californian architect Hugh Kapurt in 1964 and has remained largely unchanged since McQueen lived there.
The house, which is mostly hidden from the street, features a sunken entryway with two-story double doors leading to a grand foyer with a floating staircase, cypress wood paneling, and terrazzo flooring.
It also features a swimming pool where McQueen frolicked naked in a famous LIFE magazine shoot in 1963. A sign used to hang there in his day reading "Anyone Caught In Here Better Have a Damned Good Reason."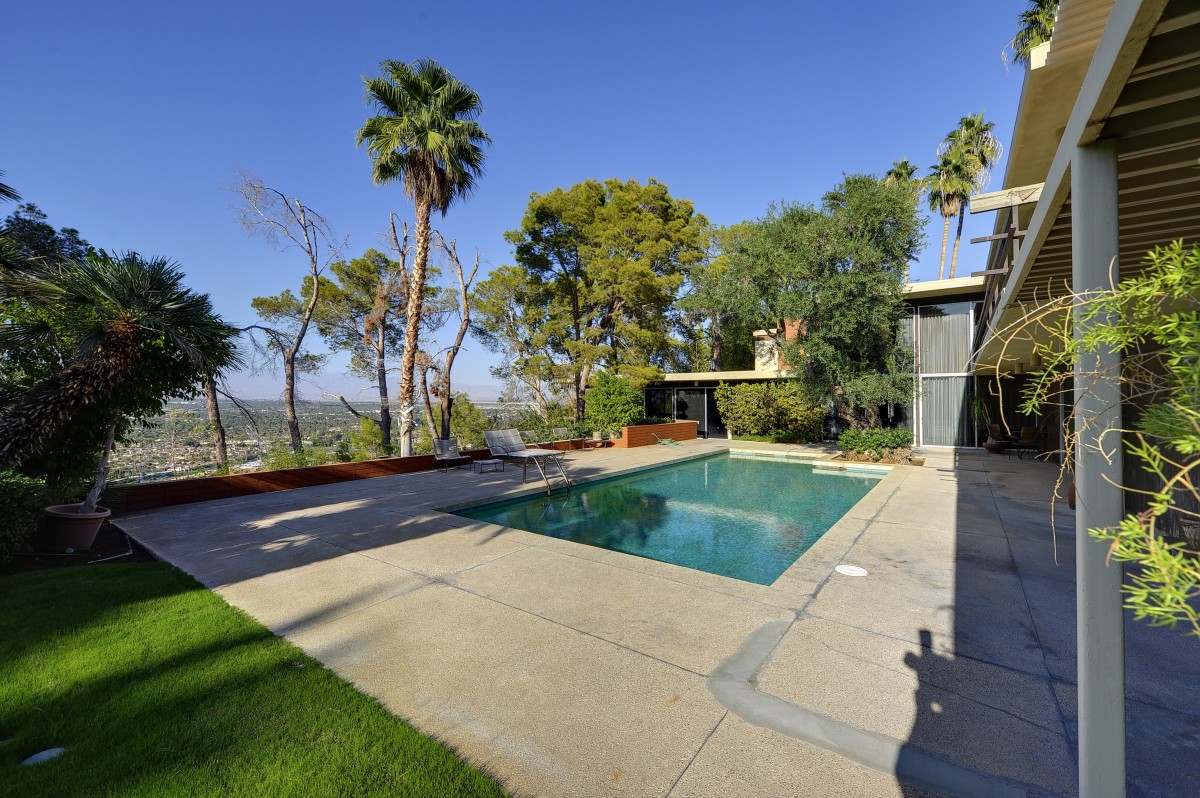 A rumpus room—complete with a built-in bar— that was McQueen's favorite spot in the house leads to the pool and surrounding patio on the ground floor.
The house has four bedrooms and four baths, a large family room, an eat-in kitchen, and a living room encased in glass cantilevered over a rocky hillside, offering sweeping views of the San Jacinto Mountains to the west and the city below.
McQueen lived in the house with two of his wives, Neile Adams and Ali MacGraw (whom he married in 1973), and several iconic photos of the actor were taken there. 
He decorated in his version of movie star style with bearskin rugs and hunting trophies next to the hi-fi stereo system.
In 2005 the estate sold for $2.5 million to its current owner, who also owns the John Lautner-designed Elrod House next door, famed for its appearance in the 1971 James Bond flick Diamonds are Forever.
Our kind of collector, in other words….
H/T Forbes