This Super-Premium Cognac Aged in American Oak is Coming to the U.S.
It's the best thing to happen to Franco-American relations in years.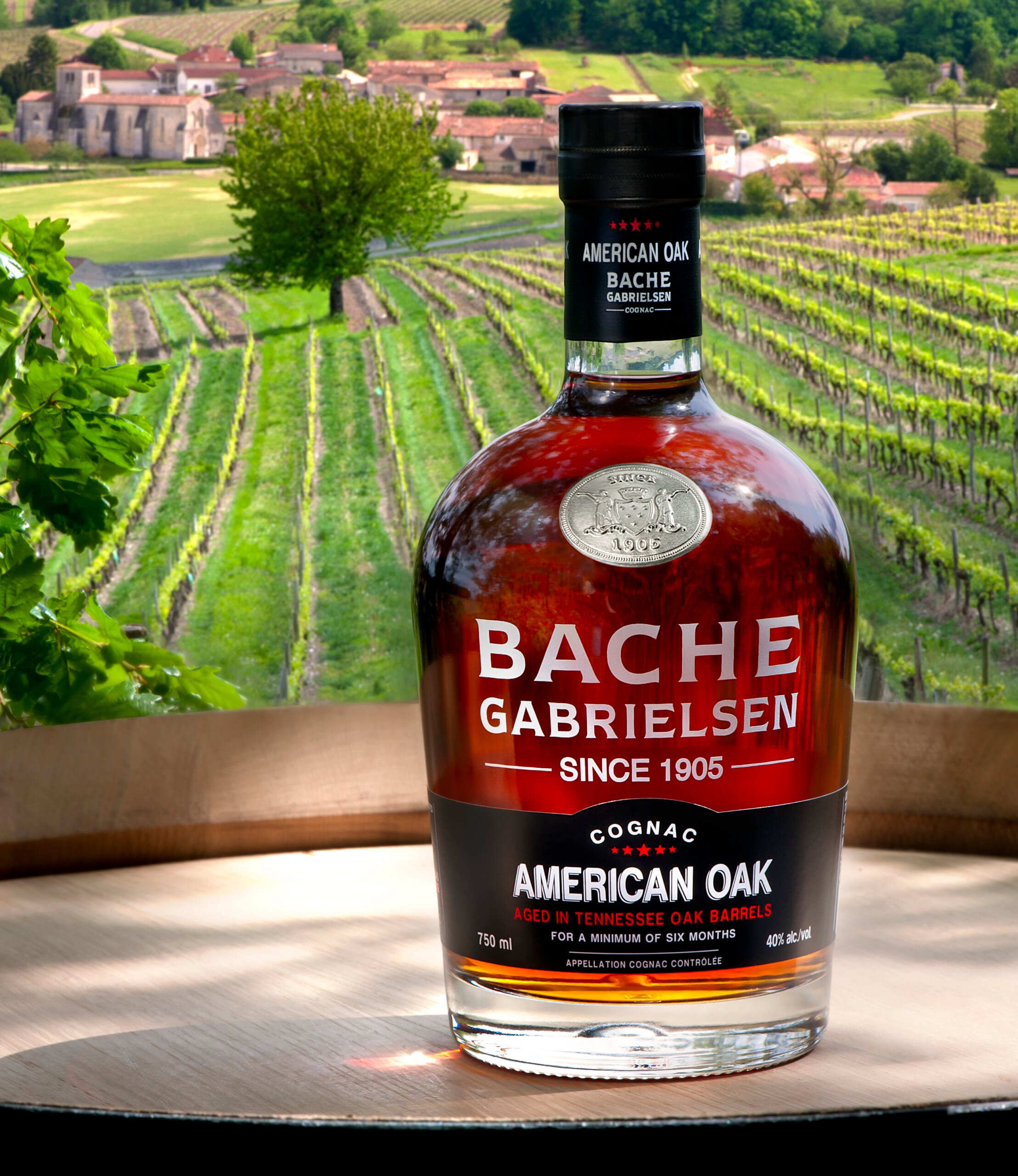 Chances are unless you're a true connoisseur, you've never heard of Bache-Gabrielsen. That's because their super-premium cognacs have never been available Stateside – until now.
For the first time in its storied 111-year history, the cognac house, founded in 1905 by Thomas Bache-Gabrielsen from Holmestrand, Norway, is sharing its delectable spirits with us.
To mark the occasion, Bache-Gabrielsen is debuting a first-of-its kind expression in the U.S.: "American Oak," the first cognac ever to be aged in American oak barrels. 
Master Blender Jean-Philippe Bergier worked closely with the company's cooperage partner to determine the best oak for this particular cognac. 
The liquid spends a minimum of six months aging in brand new Tennessee oak barrels, which gives the final product a distinct character with aromas of ripe apricot, pear and vanilla and lingering flavors of coconut, caramel and chocolate.
American Oak is currently rolling out and will be distributed nationwide at a suggested retail price of $39.99. Also now available is Bache-Gabrielsen's VSOP and XO from their Natur & Eleganse line, a portfolio dedicated to the ancestral methods of cognac and featuring no additives.
We'll drink to that….