This Amazing Swedish Ice Hotel Is the First to Stay Frozen All Year Round
You've got to see it to believe it.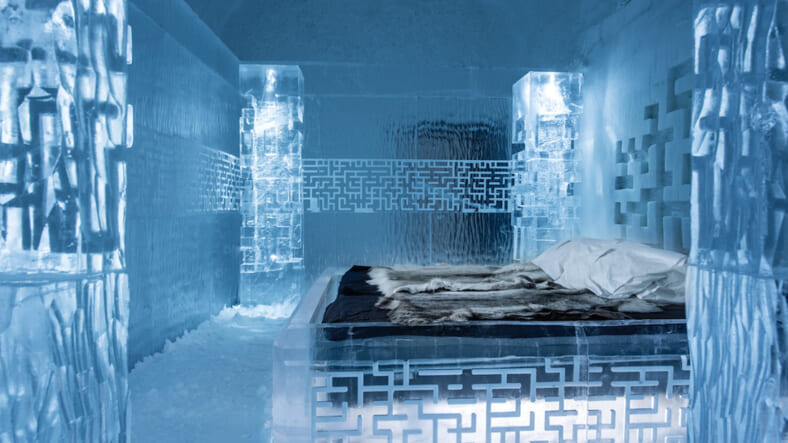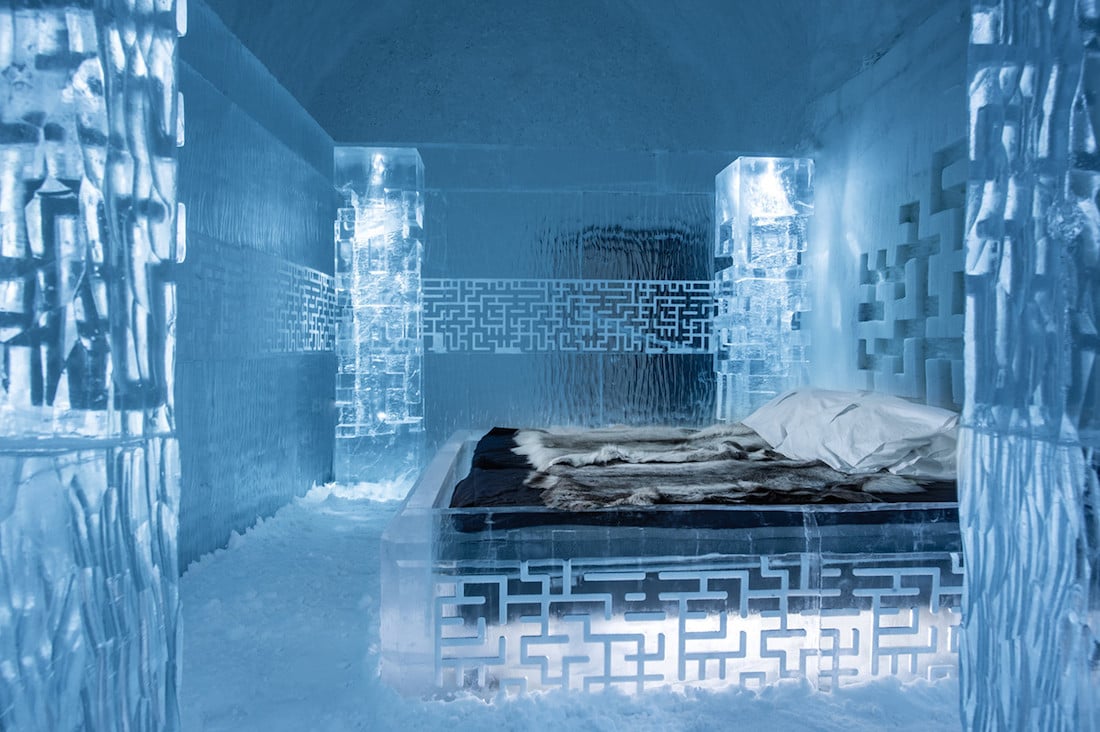 Just when you feared ice hotels were no longer cool, a small town in the northern tip of Sweden, Jukkasjärvi, opened the first one to stay frozen for the entire year. 
Aptly named ICEHOTEL 365, the shiver-inducing structure of 2,100 square meters houses 20 luxury suites, a fully-stocked "ice bar" and a funky "ice gallery." All rooms are replete with intricate ice carvings and sculptures, which provide a modernist flare in the midst of the dreary Scandinavian tundra.
For the grand tour, browse the slideshow below:
Though reinforced with steel, the building is made almost entirely of "snice," a durable blend of ice and snow. While bone-chilling colds keep the structure standing for most of the year, it will be coated in grass and pumped with chilled air from a solar-powered refrigerating plant during summer months. 
This is the second iteration of Jukkasjärvi's ICEHOTEL, which first opened in a much smaller scale in 1992.
You can now book a suite although we advise that you at least bring a jacket.