The Billionaire Explorer's Club
In search of the world's most extravagant adventures.
You're rappelling down the crater of a 4,000-year-old dormant volcano in Iceland, hoping to hell the thing really is inactive and you'll find a cold micro brew at the bottom instead of boiling lava. Your arms feel like they're about to snap off and there are still 300 feet to go. Even better, you've actually paid money for this. A lot of it. But all you can think about is recovering in time for the next potentially fatal, deeply satisfying feat—and capturing it all for your feed.
The more dangerous and inhospitable certain parts of the world become, the more determined some of us are to explore them. And there's never been a better time to go in with guns blazing. Hitching a ride on one of the world's first commercial space flights, with no guarantees of returning to Earth the easy way; scaling dizzying heights and then jumping straight back down again with only a wingsuit between you and total oblivion. These things are so much more enjoyable when there's a magnum of vintage Dom Pérignon waiting back in your five-star yurt.
When money is no object, you should be able to go and do what mere mortals can only dream of. And you can, if you know who to talk to and how to write lots of zeros. This fall, for instance, fabled adventure travel company Abercrombie & Kent will debut the first of its new Inspiring Expedition series for those who want to conquer uncharted territory—and do it first-class all the way. It's definitely not for the faint of heart (or wallet), which is just the way it should be.
Geoffrey Kent, the company's founder, chairman, and CEO, came up with the idea, as he says, "to take intimate groups of intrepid travelers for adventures in the most unexplored areas in the world, remote places only accessible by private jet, led by the very best professional explorers." 
His first Inspiring Expedition, three years in the making, will recreate Jacques Cousteau's historic 1960s expedition to Palau in Micronesia, but with world-class amenities that the Calypso's crew, needless to say, never could have imagined. In his journal, Cousteau reported that Palau's colorful underwater walls and drop- offs were, in his opinion, the best in the world.
For high-net-worth individuals, "regular" luxury travel has simply become boring, says Matthew Robertson of U.K.-based Momentum Adventure. "Luxury is too easy to purchase," he explains, "whilst unique and genuinely authentic experiences are very hard to find." This isn't just about having the cash; it's about having the cojones. 
Robertson specializes in bespoke adventures to remote locales, with ex-SAS and Special Forces personnel (the British military's baddest badasses) providing guidance and security. Forget bucket lists—this is more like basic training for billionaires, Tony Stark stuff all the way. And, being Maxim, we were able to have a couple of itineraries crafted exclusively for our fearless readers. Presenting a selection of the world's most exotic and exclusive adventures, nearly all of which are customizable: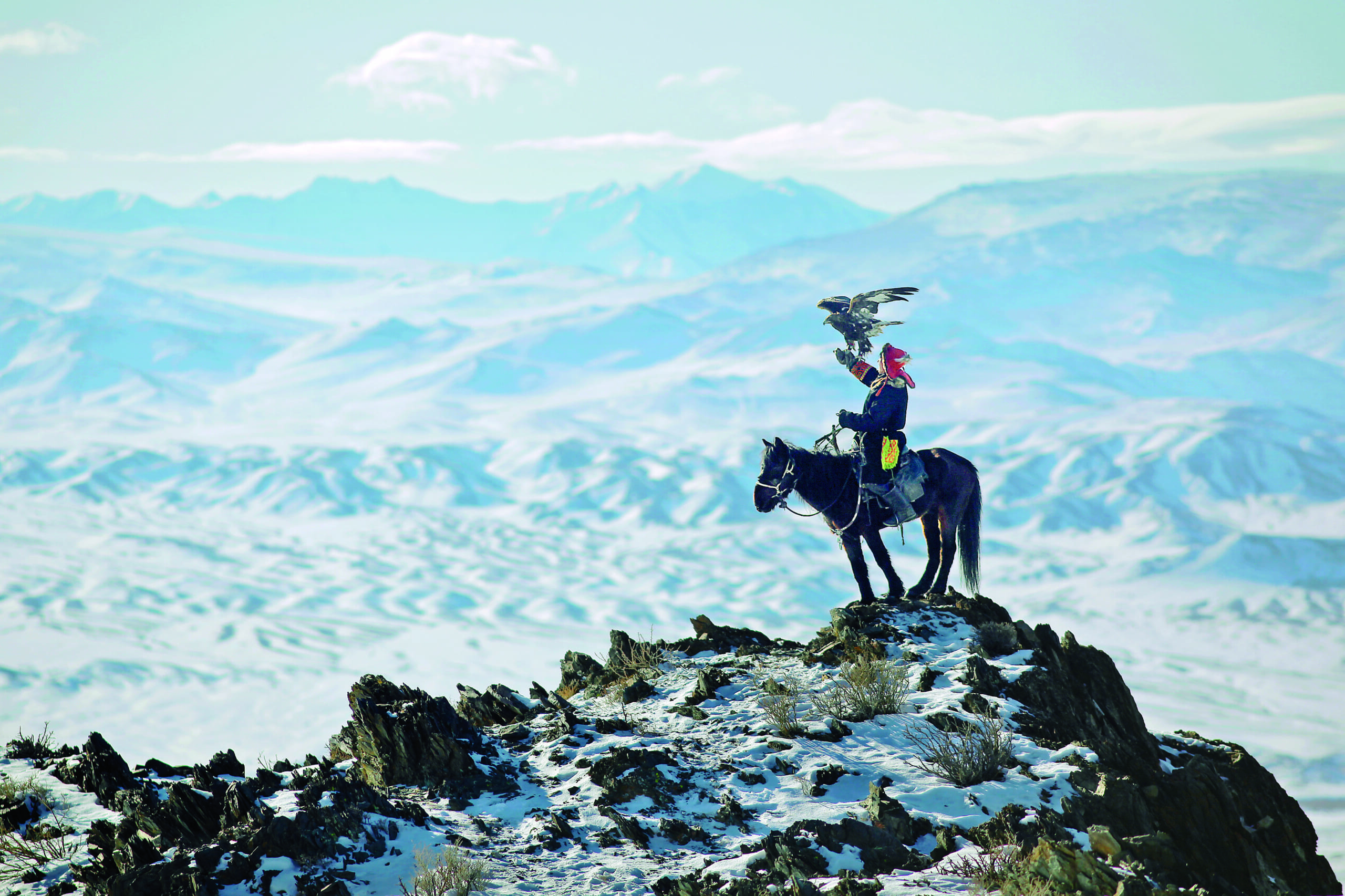 Kublai Khan Mongolian Hunting Adventure. $2,000,000
On this 18-day trip, specialty travel company Urbane Nomads aims to recreate the lavish hunting expeditions of Kublai Khan, grandson of Genghis Khan, who completed the conquest of China in 1279—and was obviously not a guy who settled for second best. You'll be led by the eagle hunters of western Mongolia, who'll teach you to train the huge birds to take down prey in the wild province of Bayan-Ölgii, on the border of Russia. 
Then you'll try your hand at high-speed archery on horseback, followed by a round of heart-racing Mongolian polo, where things get a little rougher than on the manicured fields of England. A personal chef and butler will accompany you on your private jet and helicopter tour of Mongolia, with movable tents set up for stopovers that redefine standards of luxury in remote places— literally, little five-star hotels that get packed up by hordes of servants each time you venture on.
White Desert Mountain South Pole Experience. $850,000
When the likes of Prince Harry and Bear Grylls want to go exploring in style, they turn to White Desert, the only luxury safari operator offering tours to the frozen wasteland known as the South Pole, situated on Antarctica, about 18 hours by air from New York. Widely regarded as the bleakest continent on Earth, it's also the most gut-wrenchingly beautiful. The highlight of the eight-day excursion for many is a ride on a Turbo Prop DC3 to the top of one of the region's unclimbed mountains, followed by a BASE jump back to the frigid flatlands.
 That is, if the guides decide you're man enough—only a handful of people in the world have ever done it in Antarctica. Or you can opt for an equally extreme kite-skiing session, covering 175 miles in a single outing at ungodly speeds. The best part about this bespoke trip for 12 is that it allows you to "choose your own adventure"; we recommend paramotoring off the top of one of the glaciers surrounding Ulvetanna Peak—no human has yet set foot on them—then warming up with the world's biggest glass of cognac back at camp.
Jacques Cousteau–Style Superyacht Expedition. $145,000
Abercrombie & Kent's "Treasures of Palau" mega-trip takes you to the world's top destination for ocean exploration aboard the 226-foot superyacht Saluzi, with a crew of 32 to attend to your every need, plus a gym, spa, massage therapist, nightclub, and open-air cinema (Cousteau could only wish). The exclusive nine-day journey will take you to some of the best scuba diving and snorkeling territory on Earth, through World War II–era battle sites and shark-infested waters, with dives up to 100 feet. 
Of course, state-of-the-art diving equipment is yours for the duration, including a dive computer you wear on your wrist that makes your buddy's Submariner look like a Swatch. There's a side trip into the heart and heat of the jungle, and you'll also be one of the first outsiders in nearly 60 years to visit the remote Seventy Islands. Must love hammerheads.
The Ultimate African Safari by Private Jet. $92,500
Abercrombie & Kent has also just announced the ultimate African safari by private jet, and they've created a custom version for Maxim readers, adding in some once-in-a-lifetime adventurous exploits. On the 21-day tour, you'll do the epic 364-foot bungee jump from the famed Victoria Falls bridge on the border of Zimbabwe and Zambia, and tackle rafting on the mighty Zambezi River, considered by many the wildest one- day white-water run in the world. 
Take on the sands of the Sahara via four-wheel drive and camel, then get your Hemingway on at night in stunning safari camps decked out with leather club chairs and white-jacketed servants while you watch the elephants stroll by. Just be sure to mind your manners when encountering the endangered mountain gorillas of the Bwindi Impenetrable Forest—they don't take kindly to strangers. That goes double for the lions (who might still be pissed about that dentist). 
First-Ever New Zealand Expedition Crossing. $52,000
Momentum Adventure is the undisputed expert in 007-worthy action-travel. (They've actually helped out with location work on several Bond films, among others.) Robertson is now leading the world's first coast-to-coast, nine-day luxury crossing of New Zealand, with all the adventure sports you can handle along the way, including a tough-as-nails motocross expedition, deep-sea wreck dive, and high-altitude mountaineering, with ex-SAS guides to get you through it. 
There's a reason Lord of the Rings was filmed here—the landscape is out of this world, with unspoiled peaks, fjords, and glaciers by the score. Following a private, F1-speed jet boat excursion that would give Gandalf an aneurysm—and yes, you actually get to drive—you'll spend the night at Minaret Station, a remote luxury lodge in the Southern Alps accessible only by alpine helicopter, where a roaring fire, private chef, and well- stocked bar await. 
Iceland Maximum Overdrive Experience. $350,000
Another exclusive for Maxim: Momentum has custom-designed a seven-day Iceland odyssey, pulling out all the stops. Accompanied by former members of the British Special Forces, you'll rappel into Thrihnukagigur, a 4,000-year-old dormant, 700-foot-deep volcano on Iceland's Southern Peninsula, then out again into a waiting $250,000 4×4 vehicle custom-built by California's ICON, which looks a Land Rover Defender that popped a Cialis. 
It will take you straight to your chopper for some hair-raising heliskiing on the giant Troll Peninsula, 250 miles northeast of Reykjavik and named after Iceland's last troll, who legend has it was killed in a cave there in 1764. The next day you'll gear up for some world-class fishing on the Sela, one of Iceland's most challenging rivers, and hope you catch something for dinner to cook over an open fire on the riverbank. Round it off with some serious off-roading in the ICON—which, by the way, will make one hell of a souvenir (you get to keep it).
XCOR Aerospace Rocketship Adventure. $150,000
In Russia, for about $18,000, an outfit called Fly Fighter Jet will fly you to the edge of space in a MiG-29 Fulcrum at Mach 2. But why settle for half measures? For the full space experience, a Mojave, California–based company called XCOR is about to give Virgin Galactic a run for its bitcoin with its Lynx rocket plane, which carries only one passenger at a time (as opposed to Virgin's six), meaning you don't have to share your epiphany with someone's snotty kids. 
And you can expect some deep thoughts as you sub-orbit the suckers stuck back on Earth and experience weightlessness for the first time (but maybe don't google "space sickness"). To succeed, the ship has to deal with the pull of gravity, violent rocket-propelled acceleration, supersonic speeds, and potentially deadly shock waves, not to mention the lethal upper atmosphere. So you might want to start getting in shape now, astronaut-style. 
The company offers rigorous training missions with space simulators and G-force fighter jet flights, though it'll be a while until XCOR is ready for its first manned mission.