Watch These Couples Reveal Whether They Would Ever Have a Threesome
"If I could make an exception, it'd be Selena Gomez."
Video Still
A new YouTube video from WatchCut plays like a dating show for the Internet age. Couples of all kinds are separated then asked whether or not they would have threesomes.
Some outright say no. The reasons why aren't surprising: Men say they would be too jealous and some of the women seem squeamish at the prospect. But in some of the best clips, some couples admit to already having had threesomes and dish out the dirty details.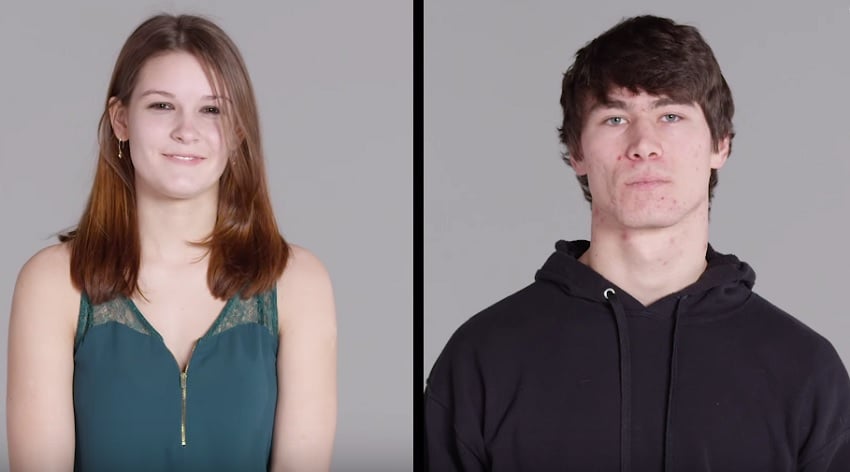 The best aspect of the video is the couples seem so ordinary and it's easy to assume many would just play it safe in the bedroom. Appearances can be damn deceiving.
Watch the video above and see if you can guess which pair has most down with group activities between the sheets.