Buy This $1.8M Condo Owned by Tinder CEO Sean Rad
This home has probably seen some things…
Towering above Wilshire Boulevard in Westwood, strategically located just a stone's throw from UCLA's off-campus bars, The Mirabella houses a 2,300-square-foot condo owned by Tinder co-founder Sean Rad.
Having snatched it up nearly four years ago for $1.3, Rad's made some renovations (to rationalize the half million dollar bump in price). Shortly after being reinstated as the infamous hookup app's CEO, he himself moved into a $7.5 million penthouse just up the street.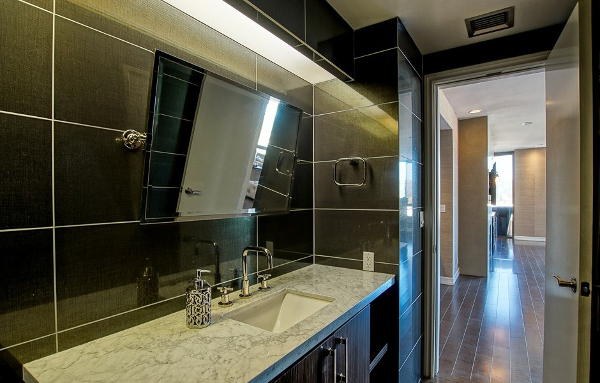 Location-wise, it's halfway between Hollywood and Santa Monica, adjacent to both Holmby Hills (home to an even bigger and more famous bachelor pad) and Beverly Hills. And it isn't far from the junction of the 10 and 405 highways, in case you love sitting in L.A. freeway traffic.
Dual terraces allow you to chill outside pretty much year round. Adding to the glorious Southern California sunshine, you'll have views of the hills from Bel Air all the way to Hollywood.
With its master suite positioned on the opposite end of the unit from the guest bedroom, it's perfect for privacy amidst the inevitable multiple hookups brought on by the condo's formidable reputation.
Will this condo up your secret Tinder rating? Maybe not. But still, it's a (albeit pretentious) conversation starter. And it does kinda have a nice homey feel.