Here Are The Top 10 Cities That Are Having the Most Sex
Book your tickets now.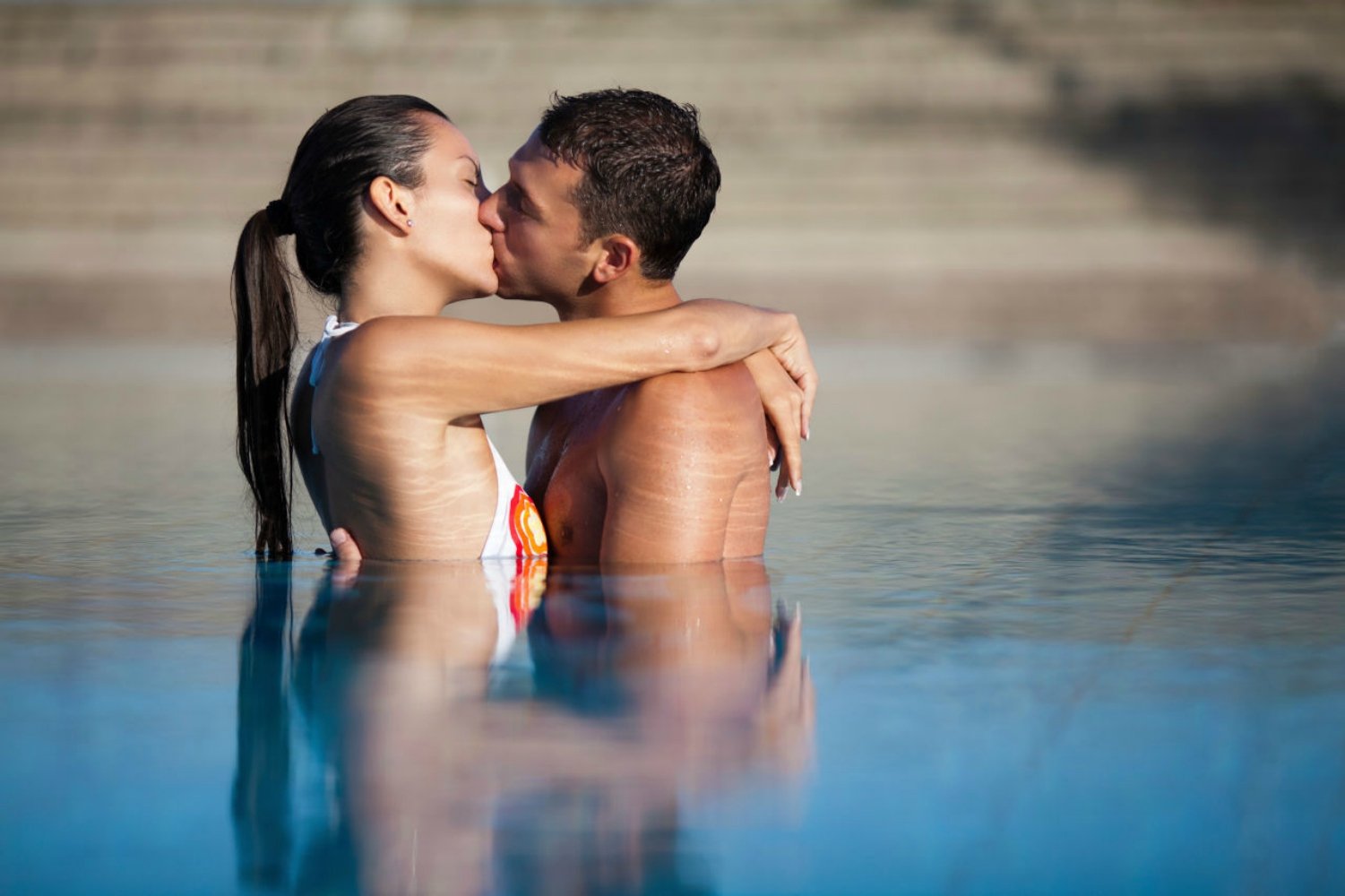 We all dream of going on vacation and hooking up with a sexy local, right? I mean, I'm pretty sure there's not a single person out there who hasn't fantasized about it. 
And lucky for us, the folks over at Lazeeva, a mobile erotica company, conducted a fantastic study to find out which cities around the world are the most sex positive, so that we can all book our plane tickets and go hook up with some locals right away.
The study involved surveys of over 450,000 people around the world, as well as preexisting data from departments of health from different countries, the UN-WHO, and the World Bank. 
For the sake of clarity, the researchers defined sexual positivity as "having or promoting an open, tolerant, or progressive attitude towards sex and sexuality," and ranked sex positivity based on the following categories: how sexually active, experimental, and satisfied people are, how often they use sex toys and watch porn, gender equality, LGBT friendliness, amount of adult entertainment, and access to contraception.

Based on those categories, the researchers ranked 100 different cities on how sex positive they are, or in other words, the top cities you should visit if you want to smash.
And so, my friends, the number one city you should go to if you want some foreign ass is…drum roll, please…Paris! 
Ah, Paris. City of Lights, love, weird cheeses, and apparently, hot French babes who are down to clown.
Oui oui!
Number two on the list is none other than Rio de Janeiro, home of Copacabana beach, The Girl from Ipanema, and some of the skimpiest bikinis you'll ever lay eyes on. 
Third on the list of most sex positive cities is London, followed by Los Angeles at number four, and Berlin in fifth place. 
In sixth place, not surprisingly, is New York City. As someone who lives here, I can vouch for its very high levels of sex positivity, and I can assure you that you'll find no difficulty finding someone to hook up with.
Rounding out the list of most sex positive cities, a.k.a. most DTF (down to fuck) cities, are of Sao Paulo, Brazil; Las Vegas; Ibiza, Spain; and, of course, Amsterdam. 
Now, my friends, that was only a list of the top ten most sex positive cities. The study found much, much more than just ten. If you'll kindly follow this link, you'll be able to see all 100 of the top cities where you can get laid by a beautiful foreign woman.
Happy travels, gentlemen.
H/T: FHM