This Gorgeous Tabletop Humidor is a Luxury Safe for Fine Cigars
Smoke 'em if you got 'em.
Döttling, German maker of the world's finest luxury safes, has finally answered the call for something slightly less imposing than $125,000 "fortress" for your valuables. 
Their new tabletop humidor is designed along the same lines however and is the perfect refuge for 50 of the world's finest cigars, at a mere $13,000.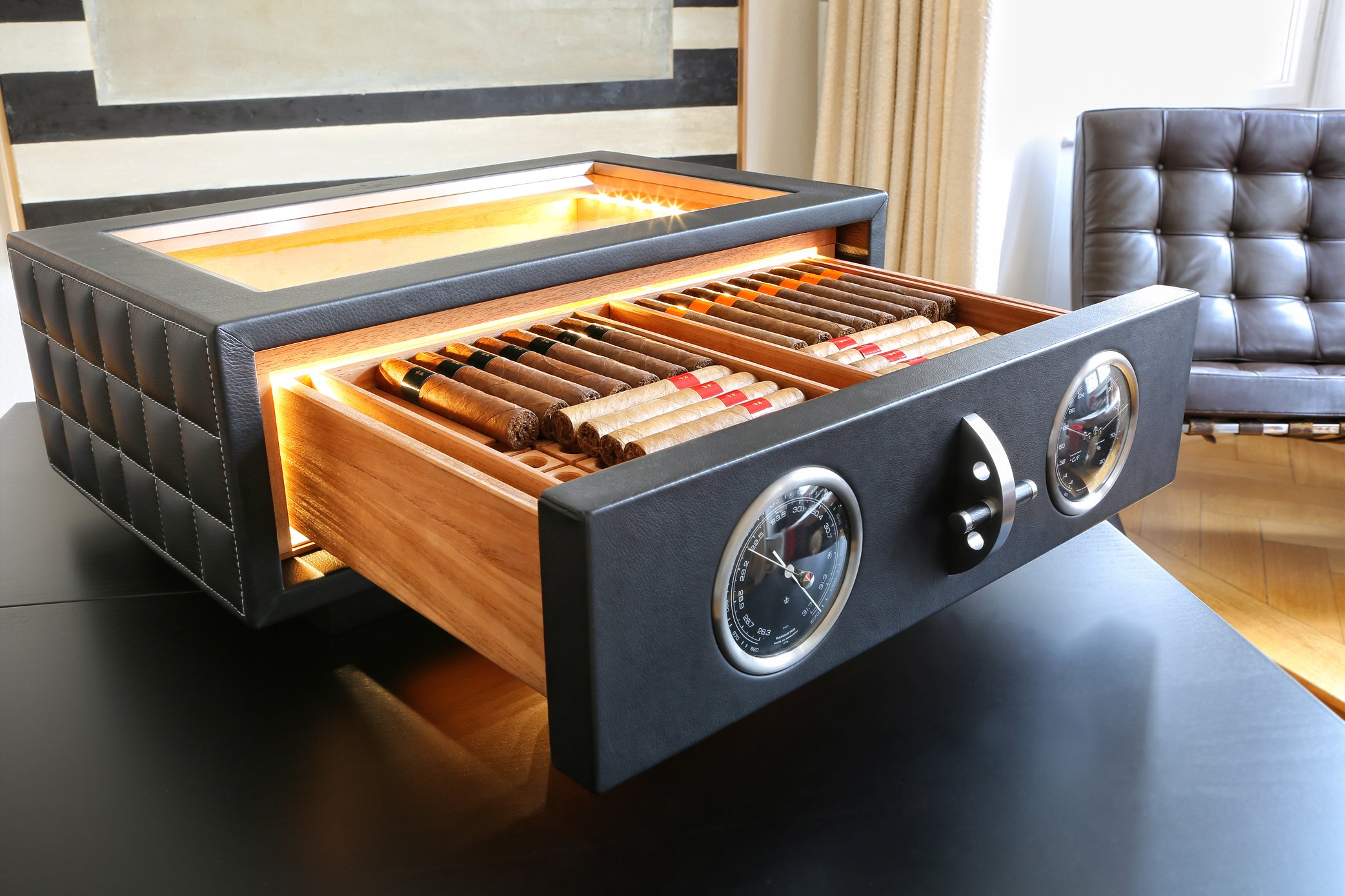 With the Cuban import ban being lifted the timing couldn't be better for this mini-masterpiece, which unlike most ho-hum hinged-lid humidors has a perfectly crafted sliding drawer.
Inside it houses four completely removable trays made of Spanish cedar for preserving your Cohibas and Macanudos. 
Customers can chose from a wide variety of calfskin colors for the padded leather exterior and can specify the contrast stitching color as well.
And like all Döttling creations it's completely customizable, with the only constraint being your budget. Want to store a hundred stogies? No problemo.
LED spotlights illuminate the interior of the case, while the CIGARSPA humidification system can can be monitored via a hygrometer, barometer, and thermometer made of brushed stainless steel on the outside of the drawer.
Don't smoke? Don't sweat it. Döttling can make you an identical one made to hold and display watches instead of cigars. However we still suggest you keep something flammable on hand for emergencies….