The Classic Waldorf Astoria Bar Book is a Must for Mixologists
Old-school recipes from Sinatra's favorite watering hole.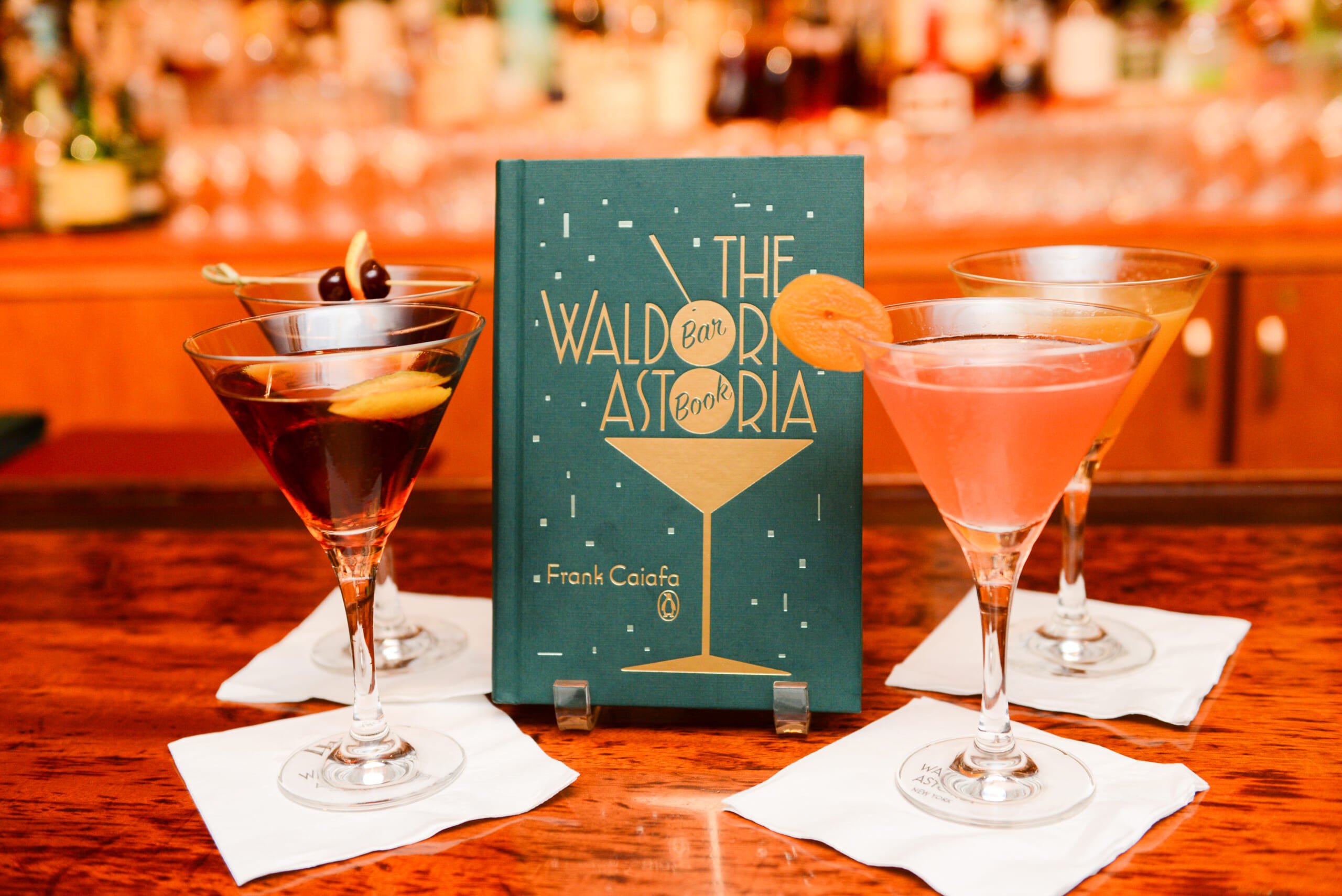 Mixologists take note: one of the world's rarest, most classic cocktail books has been updated for the first time since 1934.
The Waldorf Astoria Bar Book by Frank Caiafa, bar manager of the Waldorf chic Peacock Alley watering hole, is not merely a reissue but a celebration of all things imbibable, as well as the iconic hotel itself.
For over 100 years the storied hotel in midtown Manhattan has played host to celebrities of all stripes, including Frank Sinatra who kept a suite at the Waldorf from 1979–1988 and could often be found propping up the bar.
Other notable patrons included the Duke and Duchess of Windsor, Gen. Douglas MacArthur and Winston Churchill, all fans of the Waldorf's potent concoctions.
The Waldorf Astoria Bar Book blends recipes, history, and how-to directives, compiled over five years of research from the Waldorf's archives to present day tippling. 
Recipes include pre-Prohibition classics such as the original Manhattan, Hemingway's favorite daiquiri, and Caiafa's own award-winning creations, such as the Cole Porter, an enhanced whiskey sour named after the famed Waldorf resident.
We're getting thirsty just writing about it….