Forget Cuba, London's The Wellesley Hotel is a Cigar Lover's Paradise
With a humidor filled with $2 million worth of fine cigars, it boasts the biggest collection in all of Europe.
Newly touristy Cuba isn't the only buzzy destination with top-quality cigars. The Wellesley in London has become something of a stogie lover's heaven, albeit with far more luxe accommodations than are available in Havana at the moment. 
The posh hotel's cigar lounge, presided over by a portrait of Winston Churchill puffing away on one of his beloved Romeo y Julietas, has become London's top spot for a superior smoke.
The Wellesley's Director of Food & Beverage, Giuseppe Ruo, is also a renowned Cigar Sommelier, who has garnered numerous awards for his stogie expertise. He oversees the largest cigar humidor in Europe showcasing over $2 million worth of the world's finest cigars, many of them limited editions.
The humidor was commissioned by Italian humidor experts DeArt, in conjunction with Fox Linton, and features a laser cut marble inlaid map of Cuba on the floor. Artwork in the Cigar Lounge was also commissioned by famous Cuban artist Ernesto Milanes and is designed and painted in tobacco leaves.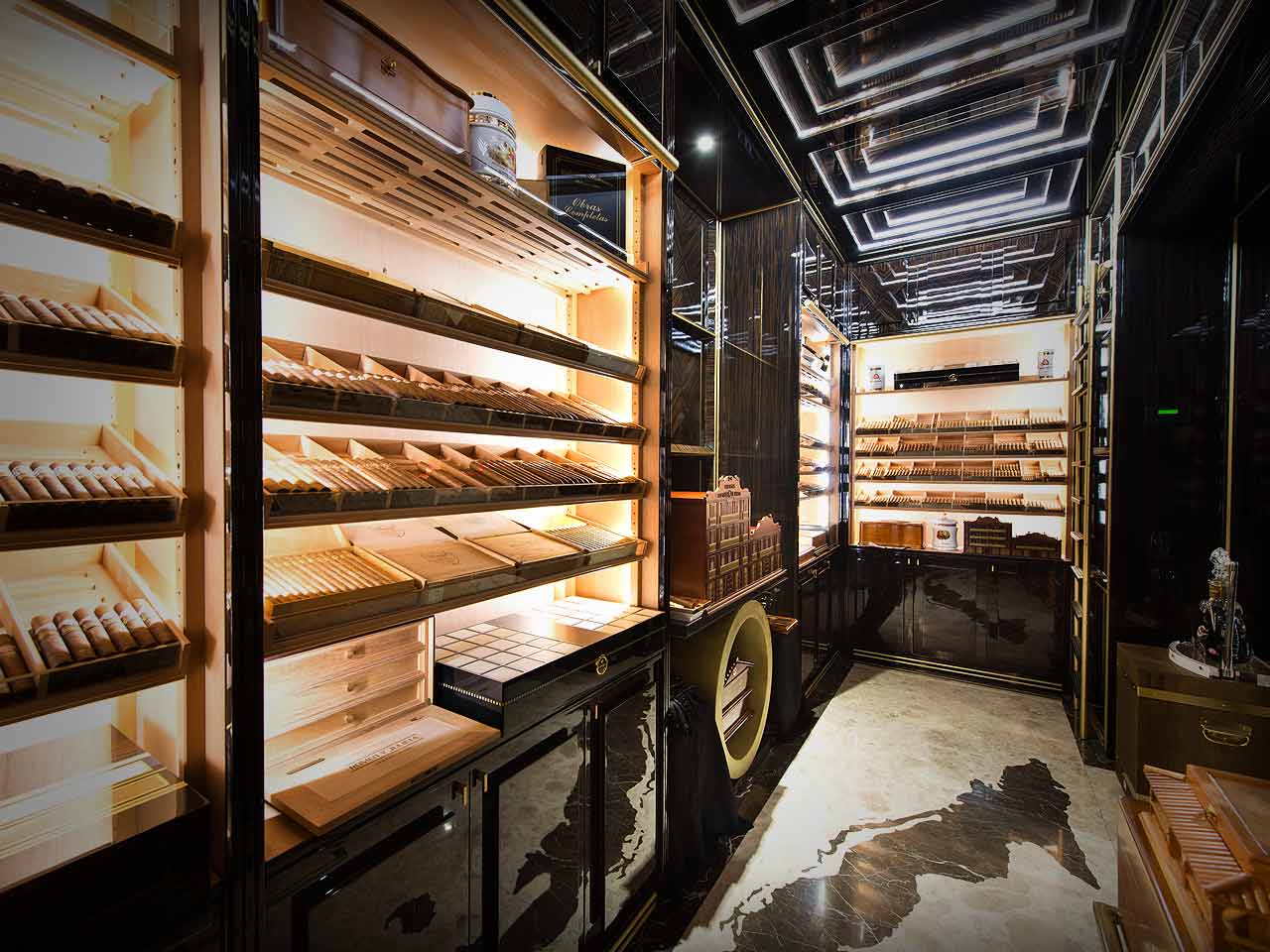 The lounge's bespoke leather club furniture was created in collaboration with the hotel's owner to exacting proportions to maximize comfort for cigar smoking. Just the kind of attention to detail you'd expect at a place where rooms start at $620 a night, and top out at $5,200 for the most baller of suites.
Outside, two private covered heated cigar terraces feature more cushy leather chairs, open fireplaces and a canopy for inclement weather. 
Sounds like just the place to set up shop with a fine stogie.