What a Beautiful Girl Wants: Valya Romanova
Find out what you should never say in the bedroom.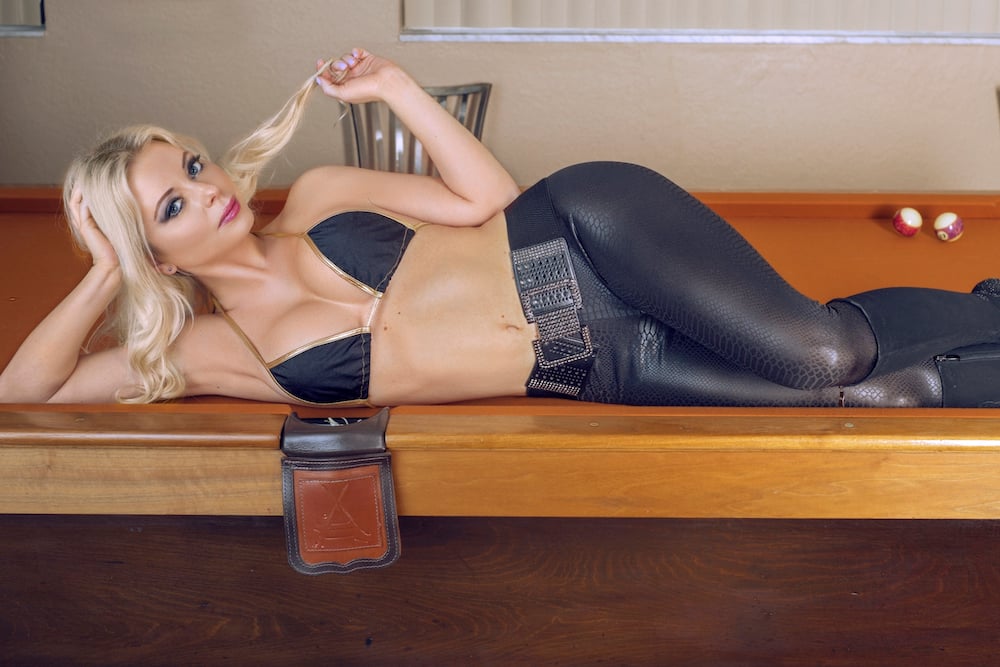 From the looks of her Instagram, Valya Romanova leads a life in the fast lane. Luckily, we managed to catch up with the Miami-based model between photoshoots for some sex and dating tips. Here's a girl who knows exactly what she wants and how to get it.
How can a man catch your eye?
A man has to be well dressed and groomed. I like men who put some effort into how they look. But most importantly, he needs to have confidence and a great sense of humor.
How else can a man turn you on?
I have a weakness for men who can and like to cook. I am ready to start taking my clothes off as soon as he is cutting the veggies.
What's your biggest turnoff?
There is nothing worse than jealousy. Jealousy shows weakness and lack of confidence. It is the poison that eats up the very foundation of a successful relationship—trust.
What is your ideal date?
I am old school. I like dinner, movies, flowers, champagne, hot tub, candles, and lots of sex.
Hard to argue with that. When do you feel sexiest?
It's hard to point out any particular situation. Sometimes I feel sexy when I am dolled up for a photoshoot—my hair and makeup perfect and in some skin-tight or skin-revealing outfit. But other times, I feel sexy in gym clothes—a sweaty mess after running for an hour.
Is there such a thing as too much foreplay?
Definitively. There has to be just enough foreplay for a buildup, but after that I start losing interest.
Do you like to dominate in the bedroom?
I do. Not all the time, but when I am in the right mood with the right guy.
What should a man never do in the bedroom?
Never ask a woman "How are you doing?" or "Do you like it?" during sex. I think men should be able to see if their partner likes it or not.
So you'd rather him be paying attention rather than talking. Noted. Any secret fantasies?
I've always wanted to have sex with two men. I had a threesome with another woman, and it was fun, but I've always wanted it with another man.
How come it's never happened?
It's actually hard to do. Men are very competitive when it comes to sex. They are afraid of feeling inferior if there is another guy there.
Lame. Any last advice for men in the bedroom?
To be a great lover, you need to make her feel good emotionally first. Make her believe that she is the most beautiful and desirable woman in the world.