What a Beautiful Girl Wants: Zita Vass
Find out the craziest thing this knockout has ever done in the bedroom.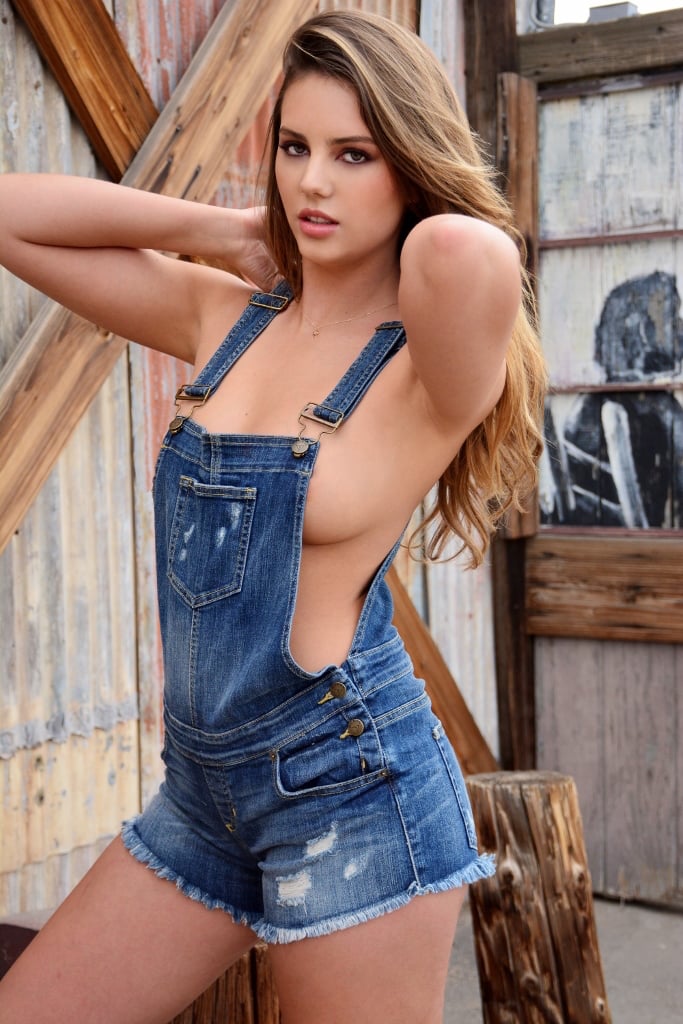 With a girl-next-door appeal, model Zita Vass is on the rise. The bombshell brunette has worked for big-name brands like Uniqlo and Sears and has even appeared in some top magazines. Zita can also tick off a few impressive acting credits, with cameos in Californication and How I Met Your Mother.
She also kills the denim overall look (See above). 
Maxim recently caught up with the sultry model/actress to find out what she looks for in a man, the last terrible pick-up line she's heard, and the craziest thing she has even done in the bedroom. Listen up:
How is the Hollywood dating scene? Anything you don't like about it?
The Hollywood dating scene is so bleak. Nothing is sexier than a man with a soul and some warmth behind his eyes, and that's something you seldom find here. But the good news is that in a town full of fakes, the good ones seem to stick out like sore thumbs.
Good attitude. How should a man approach you?
With eye contact and a smile. Lock eyes with me first, and I'll give you the signal.
Got it. What is the last terrible pick-up line you've heard?
"Nice shoes. Let's fuck!"
Zero chill. What turns you on about a man?
I go absolutely crazy for the little sensitive spots of a man's body, like his neck or his collarbone or hipbones.
Sounds adventurous. What turns you off?
Bad teeth.
What are some other red flags?
I loathe an entitled or aggressive attitude.
What is your ideal date?
I love to be taken out and to put on something sexy.
Sounds good to us. When do you feel sexiest?
I always feel sexiest in bed. I feel so feline sinking into the bed and swirling around in silk sheets.
What should a man never do in the bedroom?
Tell me 'no.'
Got it. What is the craziest thing you have ever done in the bedroom?
Invited a girlfriend to come and play.
Wild. Lastly, what is a sex fantasy you have yet to fulfill?
Being tied up and teased with candle wax!
For more of Zita Vass, follow her on Instagram or check out her website.